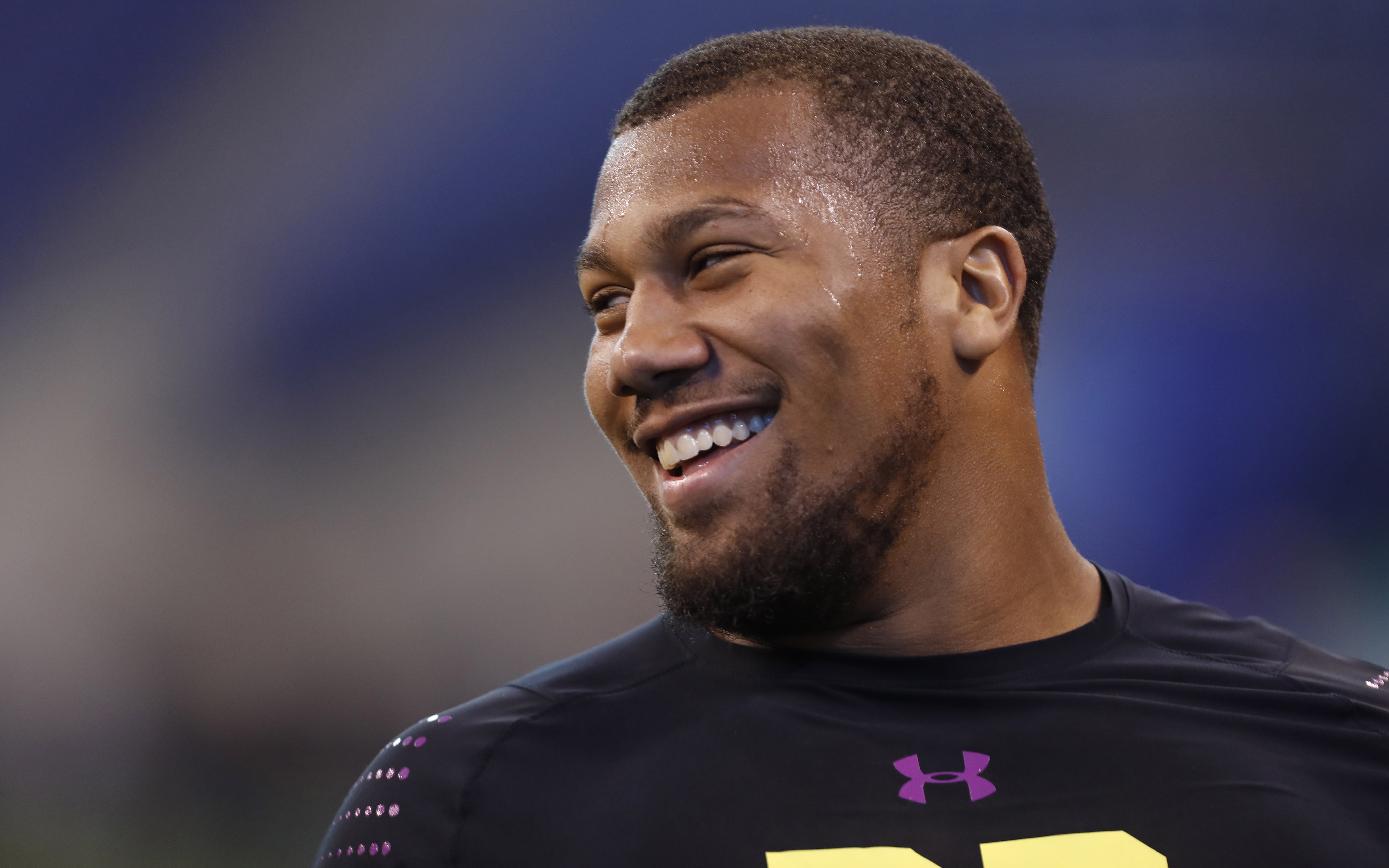 Bradley Chubb was surprised to be called by the Denver Broncos, but there he was, at No. 5 overall.
"It's surreal," Bradley Chubb said of being picked by Denver to BroncosTV Thursday night. "I'm just excited about the opportunity; can't wait to get out there."
Broncos fans can't wait for him to get out there, either.
Chubb was, without a doubt, the best defender in this entire NFL draft class. He finished his senior season with 26 tackles for a loss, 10 sacks, three forced fumbles and more, voted an AP All-American and the winner of the Bronko Nagurski Trophy (best defender in college football).
"He can rush the passer," Broncos general manager John Elway said of the pick Thursday. "We felt that he was the best defensive player in the draft. We felt very fortunate that he was still there at No. 5. We had a lot of options to go back but we really wanted Bradley, and we're thrilled that he was there."
Now, one of the best pass-rushers in recent memory at the college level will make Denver his home. Chubb follows in the footsteps of Von Miller, who was picked No. 2 overall by John Elway and the Broncos in 2011, and Chubb will likely line up opposite of Miller, too.
"It's going to be crazy to learn from one of the best in the game," Chubb said of playing with Von Miller. "I'm just looking forward to the opportunity."
Miller, with Chubb, Shaquil Barrett and Shane Ray all at once? It could happen.
That would be an overwhelming, unstoppable force for any offensive front to slow down, let alone stop.
"He's going to come in and compete right away with them," Elway said of Chubb. "You can never have enough pass rushers. He'll be a great addition to the ones we already have and so we'll see if we can get after that quarterback a little bit."
Make sure to check out the entire video interview with Bradley Chubb on BroncosTV on DenverBroncos.com.