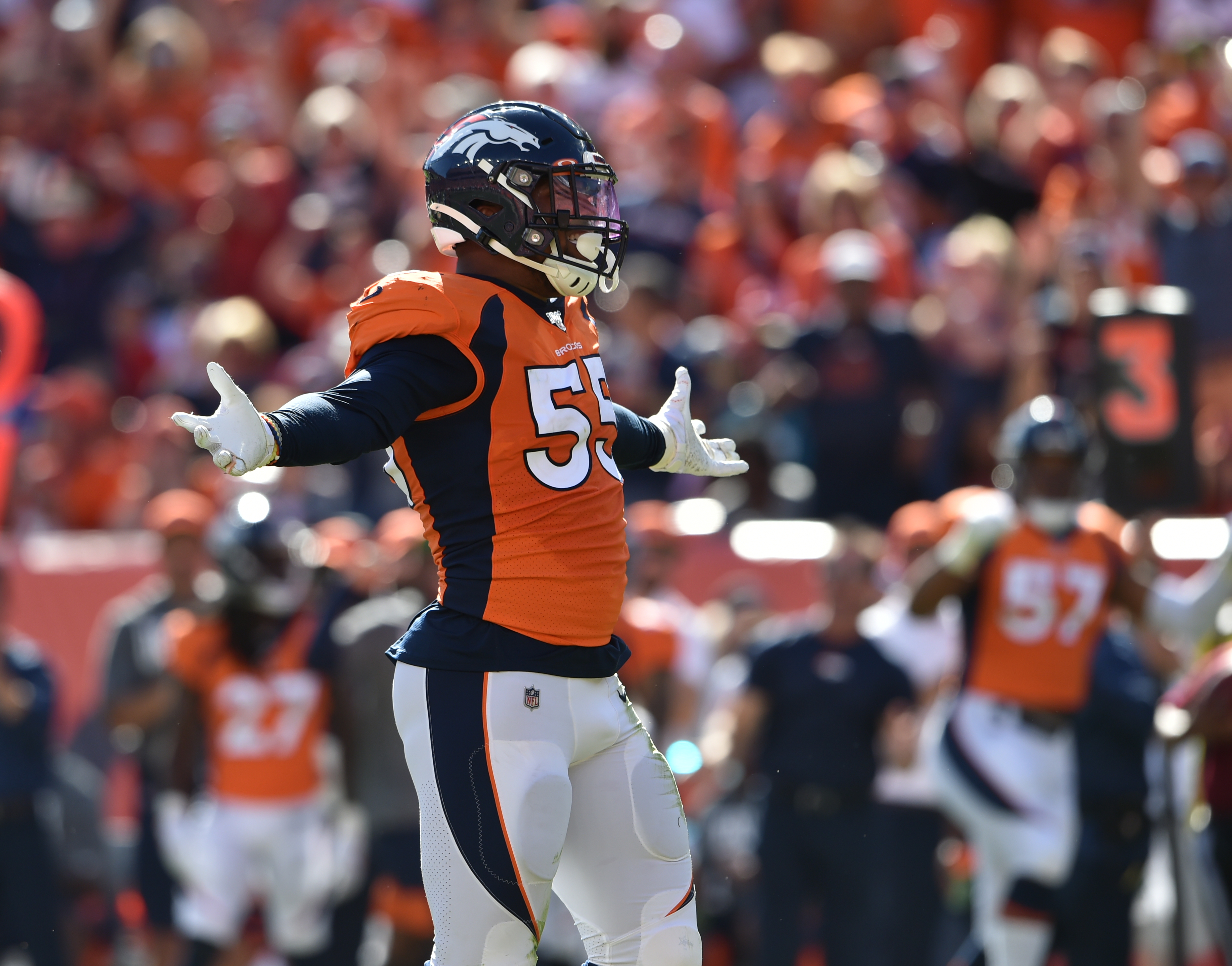 Talk about adding injury to insult.
The Denver Broncos just snatched defeat from the jaws of victory — losing in a last-second field goal 26-24 to the Jacksonville Jaguars — and they simultaneously lost their blossoming star edge rusher in Bradley Chubb as well.
According to Adam Schefter, Chubb tore his ACL in the loss to the Jaguars, a big blow to an already thin defense.
Chubb was pulled from the game multiple times. The first, it was reported due to cramps. The second time, CBS reported on the television broadcast that Chubb was dealing with a knee injury, but he went back out onto the field in the third quarter.
Chubb, only in his second season as a professional, enjoyed a remarkable rookie season. In 2018, Chubb racked up 12 sacks, two forced fumbles and one fumble recovery as part of the dynamic duo with Von Miller on the edge.
This year, Chubb and Miller struggled mightily — as did the rest of the team — at generating pressure on opposing quarterbacks through the first three games. At long last, Miller enjoyed two sacks on Gardner Minshew while Chubb, Demarcus Walker and Malik Reed all got in on the sack party, too.
Chubb's second season will end with just a single sack, one forced fumble, and 21 combined tackles.
For Reed, the undrafted free agent rookie, it's time to step up and fill in for Chubb. Reed played well in the preseason, earning a roster spot, and now the 6'2" 235-pound rookie will be counted on to start the rest of the season.
The Broncos are 0-4 and with the postseason the last thing on the mind, the year has been tough to say the least. Next up, Denver plays the Chargers in Los Angeles with a 2:05 p.m. MT kickoff.