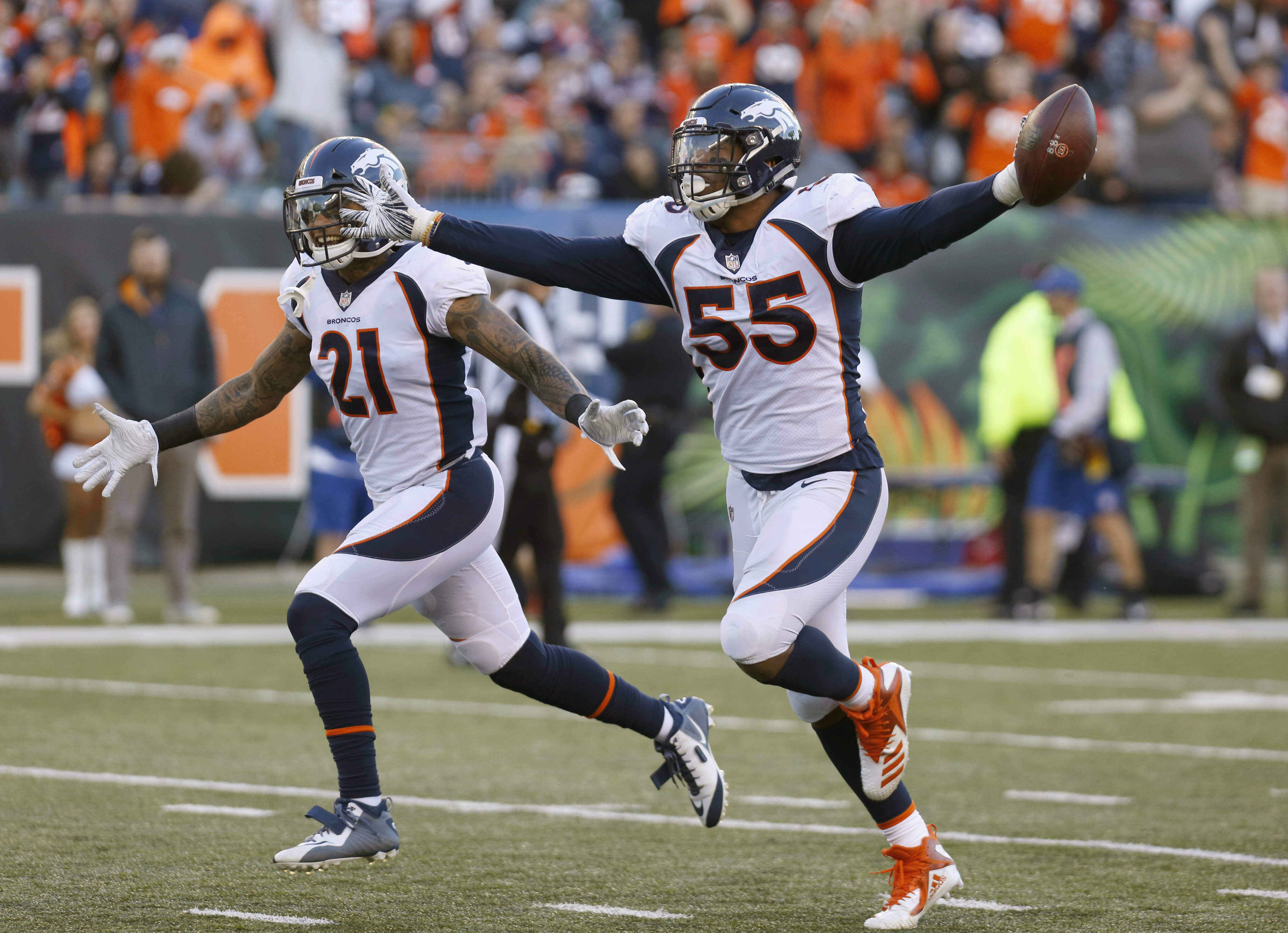 Bradley Chubb has been everything that the Denver Broncos hoped he would be when the franchise selected him with the No. 5 overall pick in the 2018 NFL Draft.
In the second half of Sunday's game against the San Francisco 49ers, the rookie linebacker recorded his 12th sack of the season, which broke Von Miller's record from 2011 (11.5). With two sacks on 49ers quarterback Nick Mullens, the dynamic pass rusher now has three multi-sack games in 2018 and 10.5 sacks since Oct. 14.
Chubb's first sack came on a power-rush against the tackle, as the rookie pushed the offensive lineman all the way into the backup quarterback, Mullens. He barely needed to lay a hand on the QB to get him to the ground. The second sack was a sweet stunt move, going inside the tackle and guard, basically untouched to tackle Mullens behind the line of scrimmage.
Miller's shocking speed to get around offensive linemen has given him the upper hand for eight seasons. Now, Chubb's looking incredibly similar to Miller on nearly every play. He's fast, strong and deadly all at once; the complete and total package.
Between the the duo of Von Miller (13.5) and Chubb (12), the Broncos have 25.5 sacks this season. The Kansas City Chiefs are the only other team in the NFL to have multiple players with double-digit sacks. Chris Jones (DE) and Dee Ford (LB) each have 10.5 sacks apiece.
With three games remaining in the season, Chubb needs three sacks to break Jevon Kearse's NFL rookie record for sacks in a single season (14.5).