Coming out of the Broncos' Week 3 victory over the Bengals, Gary Kubiak said starting right tackle Donald Stephenson and starting tight end Virgil Green were day to day with injuries that kept them both from traveling to Cincinnati. Today, after not practicing all week, they have been announced out for the upcoming matchup versus the Buccaneers in Tampa Bay.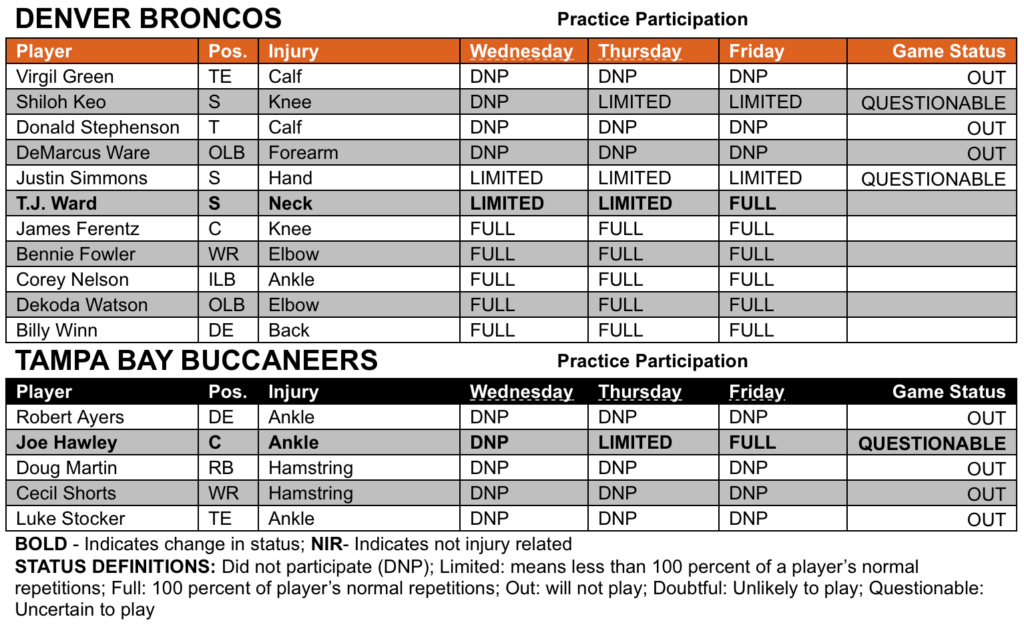 DeMarcus Ware, expectedly, was also listed as out, while safeties Shiloh keno and Justin Simmons were both listed as questionable.
The Broncos were able to take down the Bengals on the road with a very similar injury report last week; we'll see if they can do the same on Sunday.