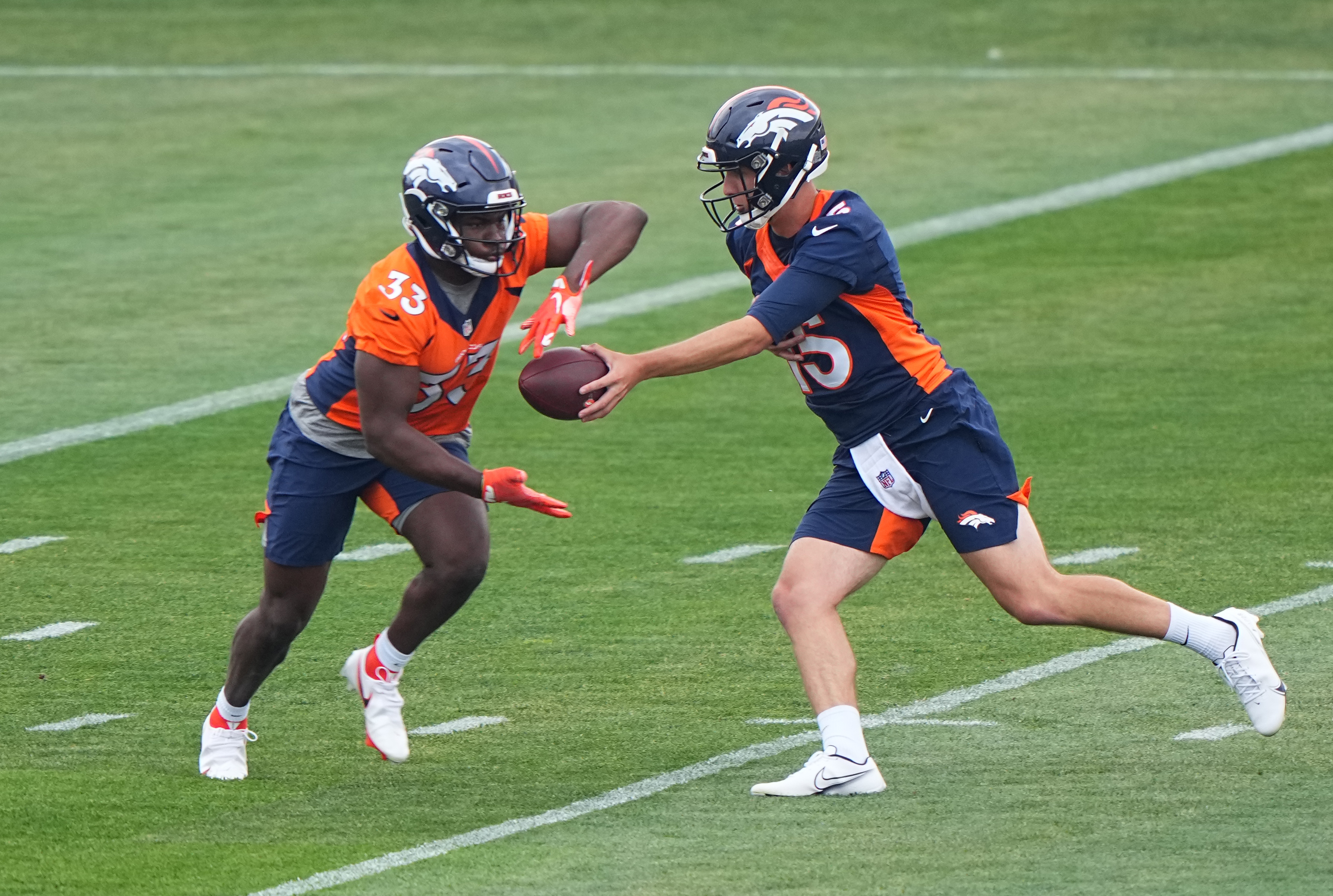 After building the league's most dangerous and continuing to fortify an already-enticing offense, the Denver Broncos look like one of the NFL's most improved teams.
Now, NFL Network's former NFL scouts, Daniel Jeremiah and Bucky Brooks, are buying into the Broncos hype.
During a segment in which Jeremiah and Brooks picked their biggest 'offseason winners', Jeremiah opened with the team from the Mile High City.
"Y'know, I don't think anybody talks about this team," Jeremiah said. "A little bit off the radar. Last year the Denver Broncos were 5-11. That's not a 5-11 roster. I know the quarterback thing, and they've got to get Drew Lock playing. They've got some insurance now with Teddy Bridgewater. But when I look at that team, I look at the defensive personnel with Vic Fangio coordinating, and I look at Courtland Sutton coming back on offense, I look at drafting Javonte Williams to plug in at running back. The offensive line with Mike Munchak, I think, is a really solid group, it's much improved over the last couple of years, Garett Bolles just got paid. They're better there. I mean, they've got two tight ends that run 4.4."
While the offense has the potential to be a highly exciting unit, it's no secret that most of the Broncos' riches are found on the defensive side of the ball.
"They brought in [Kyle] Fuller, the corner who's a good player," Jeremiah said. "Simmons is one of the best safeties in all of football. Kareem Jackson is a great tackling safety, he's a really good force. That's a good football team. Bradley Chubb, and you hope that Von Miller comes back to be what he was. That's a lot of dudes up there."
"Lot of dudes," Brooks was quick to emphasize, before noting the same conversation which has been driving Broncos Country crazy this offseason. "Literally, it is about the right quarterback taking care of the football. If they take care of the football, they're going to win games. I think their division is tough. Kansas City, the Chargers, the Raiders, I mean, it's tough sledding but they're certainly good enough to where they can make some noise. I also like the fact they rebuilt their entire secondary — more depth and talent."
It's great that the national media is starting to take notice of how talented the Broncos' roster is, but as Jeremiah and Brooks noted, it won't matter if the quarterback continues to be dead weight.