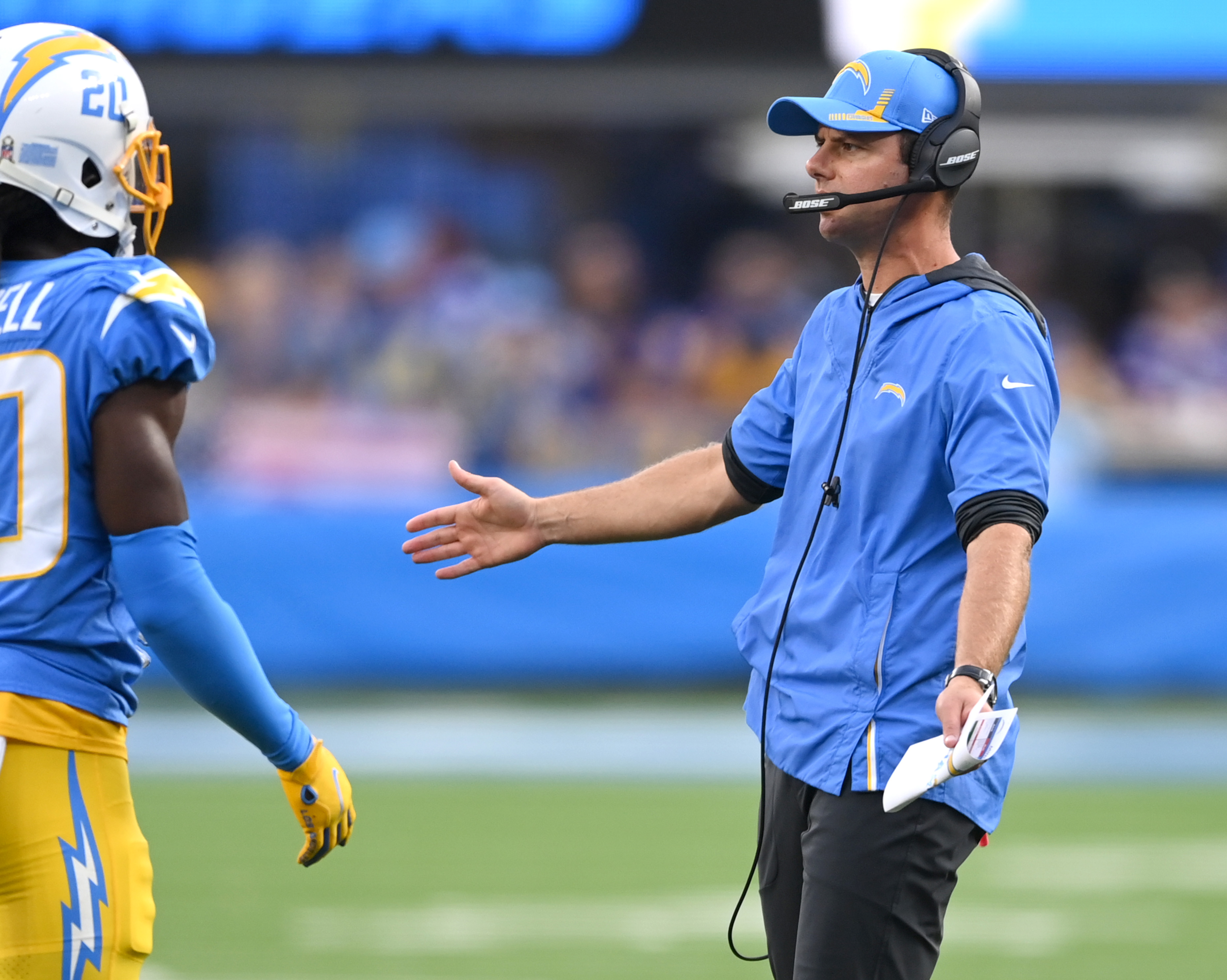 It wasn't long ago that the NFL's hottest new head coach was an assistant on the Denver Broncos coaching staff.
Back in 2018, head coach Vic Fangio's first year with the team, Brandon Staley was brought on as an exciting, young linebackers coach, who would soon get elevated to the role of defensive coordinator for the Los Angeles Rams, and head coach the very next year.
His quick ascension is something Denver's staff takes great satisfaction in.
"A lot," Broncos defensive coordinator Ed Donatell said when asked how much pride they take in Staley's success. "We're all in this business to help others and to grow. It was apparent right from the start. He's such a student, and he's OK with being a lifetime student. He listens to others. He's always expanding his knowledge. This is a guy who has a really bright future because he's really open to change. He loves change and embraces it. He embraces the science of football. On top of that, he really showed us that he thought relationships are really important. He works on a daily basis to make that happen. [I'm] really happy for him and his success."
All that said, the headline member of the Chargers organization is wunderkind quarterback Justin Herbert, who Donatell was also quick to heap praise on.
"All these draft picks have strong arms and they've had a lot of success," Donatell said. "They can make the tough throws and so forth. What separates them is the guys that can process information in rapid cognition, and that's what he does. He's had a lot of tough opponents that he's played. [They've] given him different books. He can respond to un-scouted looks and see things on the run. That's why he has a really bright future along with all these other positive attributes."
Right now you can bet that large swaths of Broncos Country are wishing they had Staley and Herbert instead of their present coach and quarterback combo.