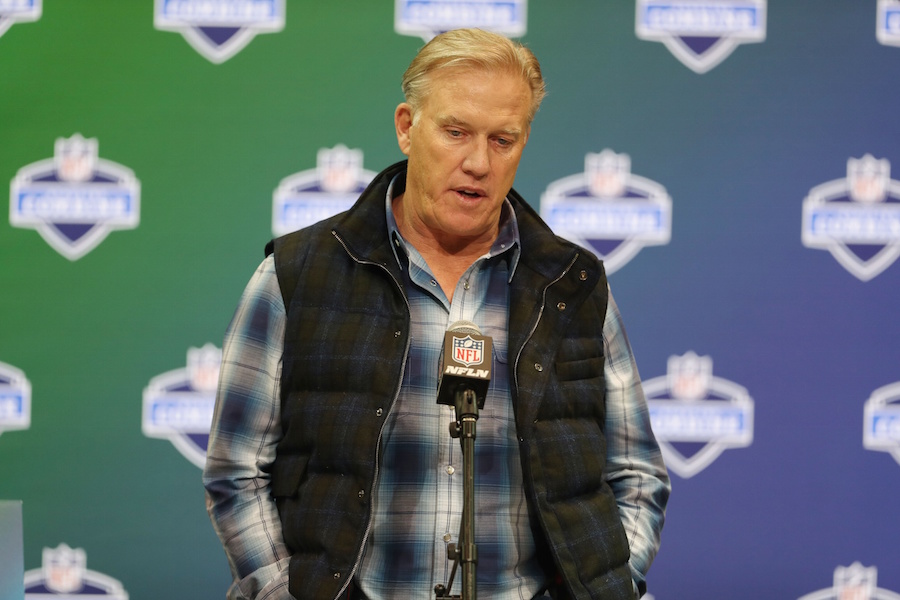 Have you ever badly misread a key life decision?
Maybe your chances of landing a job? Scoring the perfect girl?
Thought you had a chance, but you never actually did?
I'm guilty.
And now, most of Broncos Country is as well.
Tuesday was a kick in the gut. Tony Romo was never coming to be the quarterback of the Denver Broncos. That was a pipe dream – something drummed up by a Facebook photo at a White House party and bored sports talk radio hosts.
Romo had it down to two options all along. The broadcast booth, where he ultimately landed, and the Houston Texans.
Admit it, Denver, we were never a real option.
The Broncos didn't even get a night in the fantasy suite. They were sent home before Chris Harrison wrote out the date card to forgo individual rooms.
The Bachelor was down to his final two suitors.
"Obviously, Houston was at the top of the list," Romo told reporters in a conference call to discuss his new broadcasting gig on Tuesday.
How tough the decision was to choose CBS over potentially replacing Brock Osweiler as the Texans quarterback, we may never know, but coming to the Mile High City doesn't seem like it was ever in the cards.
First, Romo is a Texas guy through and through. He's lived there the last 14 years and has thrived playing in the state. He enjoys playing indoors – in nice climate-controlled places – and a move three-and-a-half hours away was the only one that made sense. Romo didn't want to pack up for this cow town and play outdoors and in the cold. Texas was too cushy and too perfect for the injury-prone signal caller.
It's not like the Texans have a top-tier offensive line, but it's better on paper than the dumpster fire in Denver. That was likely way more of a consideration for Romo than the wide receiving corps – and a fair look at that shows Demaryius Thomas and Emmanuel Sanders essentially being a wash with DeAndre Hopkins, Will Fuller and Jaelen Strong.
If playing football was the next step, one team, and one team only, was the only contender. It was Houston or bust.
So now the scorned Broncos must pick up the pieces after getting shot down in such a brilliantly unspectacular manner.
This kind of stuff doesn't happen to John Elway. Or at least it used to not happen. Now, five years after landing the greatest free agent in NFL history in Peyton Manning, Elway looks mortal. He couldn't even get Romo on a plane to come check out the city. This may go down as one of No. 7's biggest failures – and there haven't been many.
Will Romo blowing off the Broncos be a sign of things to come? Is Denver no longer a sexy destination for NFL free agents? Was it really Elway all this time, or the possibility of playing with PFM? For as great as Elway is in this town, Manning may ultimately have proved to be the better recruiter – whether he was he actively trying or not.
That's what makes this all so scary.
Manning rode off into that orange sunset with his Super Bowl 50 ring planted on his finger and he's not turning around. He may have (unintentionally) taken the Broncos' Super Bowl hopes for the foreseeable future with him.
These are dark times in Denver.
Entering another training camp with a Paxton Lynch / Trevor Siemian competition doesn't sound like much fun for anyone involved.
Been there, done that. The results weren't pretty.
So, for now, it's time for Broncos Country, and John Elway, to take a long look in the mirror to try to figure out how our gut on this was so far off the last couple of months.
Have you ever badly misread a key life decision?
This stomach punch is going to hurt for a while.