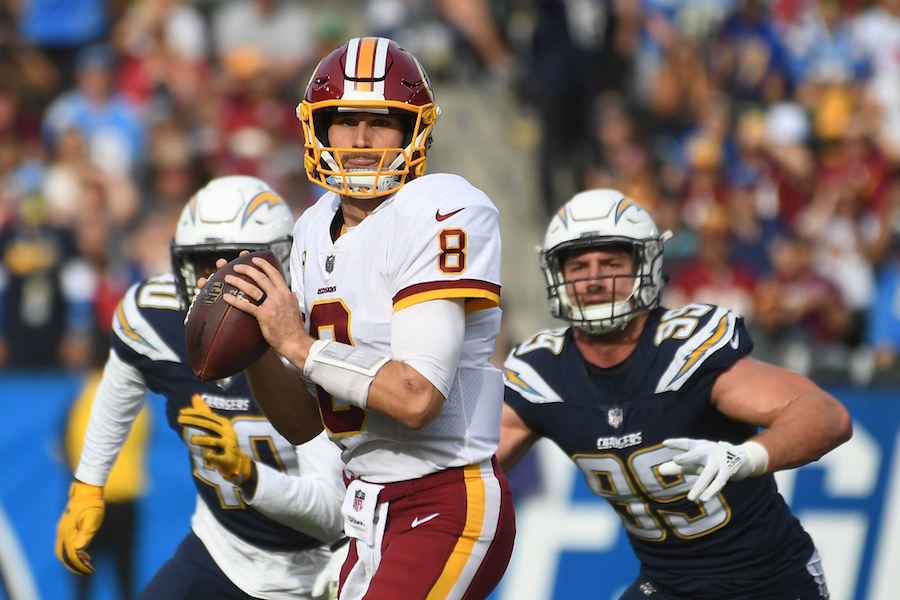 The Denver Broncos will get an up-close look at potential free-agent quarterback Kirk Cousins against the Washington Redskins this Sunday.
A highly coveted quarterback for the past two years (playing under the franchise tag), Cousins could hit the open market this offseason, demanding big money, but potentially bringing a big payoff as well. (Washington could still franchise tag Cousins again in 2018, but it would come at a cost of $34.47 million.)
Denver has been searching for a franchise quarterback ever since Peyton Manning retired and that's exactly what Cousins is, says Broncos defense coordinator, Joe Woods.
"He carries that whole offense on his back; I think they put a lot on him to make the right decisions," Woods said on Thursday.
"You look a the quarterback, does he have the ability make plays, does he lead the team, is he clutch in critical moments, and when you watch [Cousins] on tape, that's what he does. So, in my mind, I feel like he's a franchise quarterback, especially with what he's done over the last couple years."
Woods also broke down some of the traits that make Cousins a franchise quarterback in his eyes, including his mobility and toughness.
"He has an ability to extend plays with his feet, he's very mobile, he's also very tough, that guy has taken some hits and got right back up…he definitely makes their offense go."
Click here to watch the full press conference with Joe Woods, including what he had to say about Shane Ray's IR announcement, Chris Harris Jr. and more, or watch in the video below.
Video Courtesy of Denver Broncos Facebook – AMP users click here to watch on Facebook