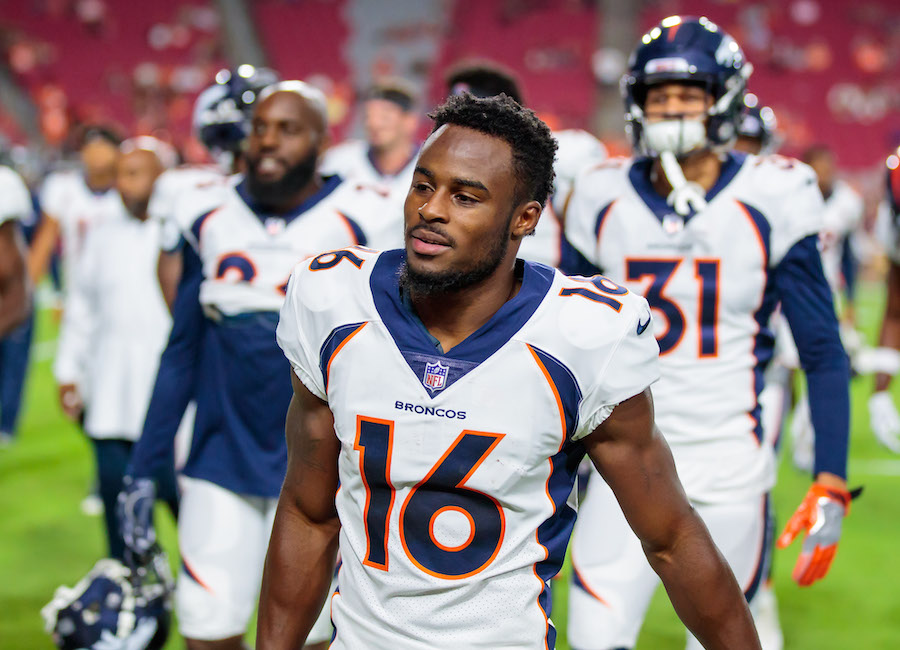 The Denver Broncos released wide receiver/punt returner Isaiah McKenzie, one of the Broncos' two fifth-round selections in the 2017 NFL Draft.
McKenzie made his only appearance this season in last week's loss to Kansas City, where he returned a pair of punts for 13 yards. In last year's rookie season, McKenzie fumbled six times in 11 games while returning 24 punts and kickoffs and gained 33 total yards on offense.
Broncos have promoted WR River Cracraft to the active roster and cut Isaiah McKenzie.

— Nicki Jhabvala (@NickiJhabvala) November 2, 2018
McKenzie joins third-round wide receiver Carlos Henderson, sixth-round running back DeAngelo Henderson and seventh-round quarterback Chad Kelly as players the Broncos have moved on from after only one full season.
2017 first-round pick, Garret Bolles, has started every game for the Broncos since being drafted. However, Bolles led the NFL in holding penalties as a rookie, and leads the NFL once again going into Week 9. Second-round edge-rusher DeMarcus Walker has a total of eight tackles in his career thus far; while fifth-round tight end Jake Butt has missed 21 out 24 possible games due to injury. Third-round cornerback Brendan Langley was waived, but then re-signed to the team's practice squad.
23-year-old wide receiver River Cracraft was promoted from the practice squad to make McKenzie's place on the roster. Cracraft, in his second year out of Washington State, has yet to make his NFL debut.