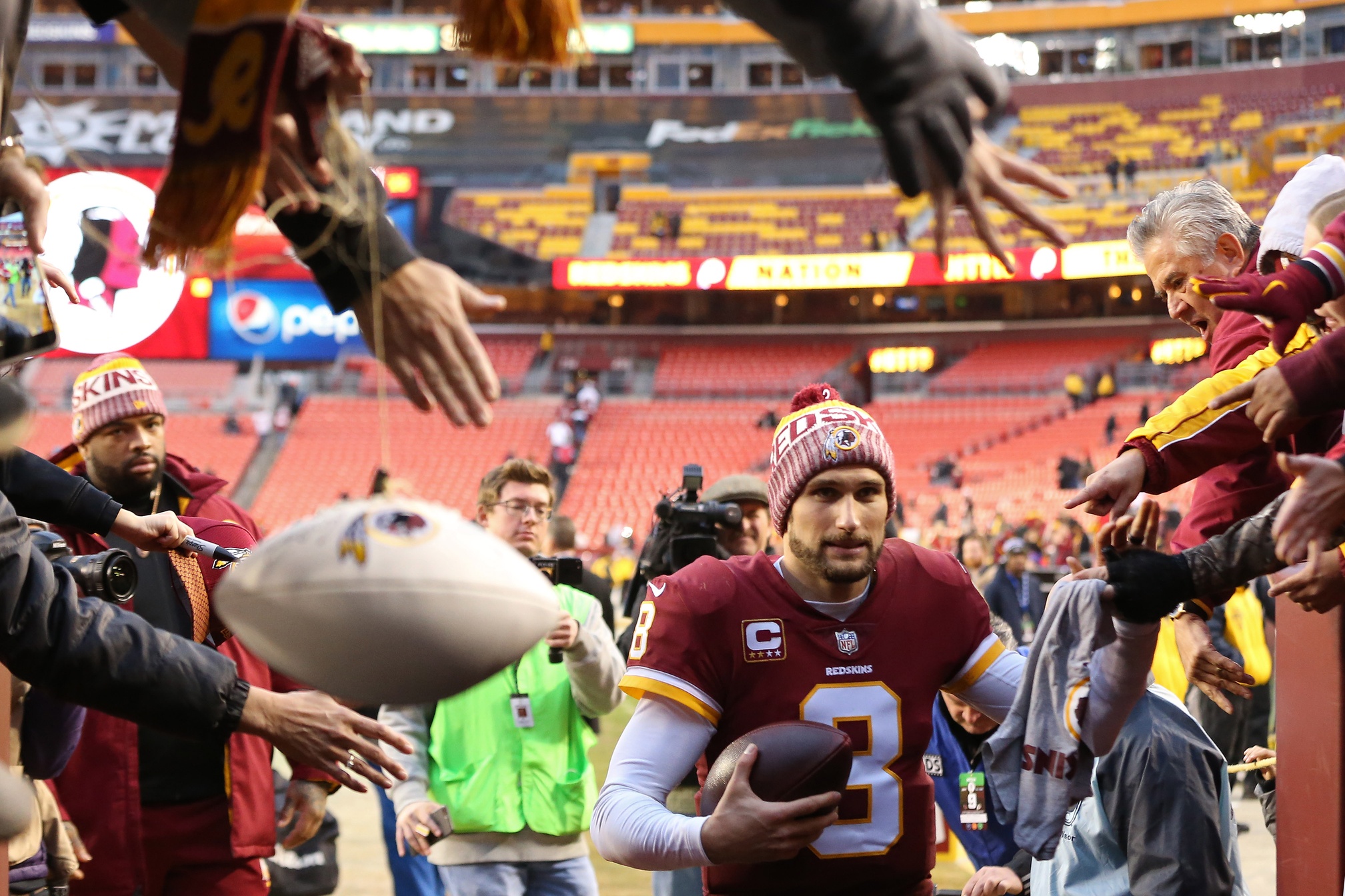 The Denver Broncos are in desperate need of a quarterback.
Fortunately for them, they may just get their man — if their man is Washington quarterback Kirk Cousins. The Redskins made the first big move of the 2018 season a month and a half before the league year even begins when they traded cornerback Kendall Fuller and a third-round pick to Kansas City for quarterback Alex Smith.
If Redskins owner Dan Snyder was anything, he was swift and decisive. Washington's trash could be Denver's treasure, but it's going to come with a hefty price tag.
If the Broncos do manage to make a successful run at Cousins, he'll have to understand that he won't be coming to the same Broncos team that we've come to know over the last few seasons.
It simply won't work financially. With roughly $29 million free in cap space, according to spotrac.com, the Broncos are going to have to rid themselves of experienced veterans that helped them win a Super Bowl just two calendar years ago.
If there's one thing that's become abundantly clear to Broncos Country over the course of the last two seasons, it's that the NFL is still a quarterback's league. The 2015 season may have been the exception, but the Broncos have come plummeting back down to earth with a Super Bowl ring to show for it and no quarterback to help them back to another one.
The Broncos tried their best to find their way around the business that is the NFL, but it's going to catch up to them in the months to come. The Broncos' trademark defense could be in the sunset years of their dominance and the Cousins era could be what closes their window, while hopefully opening another one in the process.
As the new league year approaches, 'Broncos Country' shouldn't be caught off guard by any big moves the team makes to try and put themselves in a better position to win moving forward.
The rule in the NFL is 'adapt or die', and the Broncos certainly will. But the form that takes is up in the air.