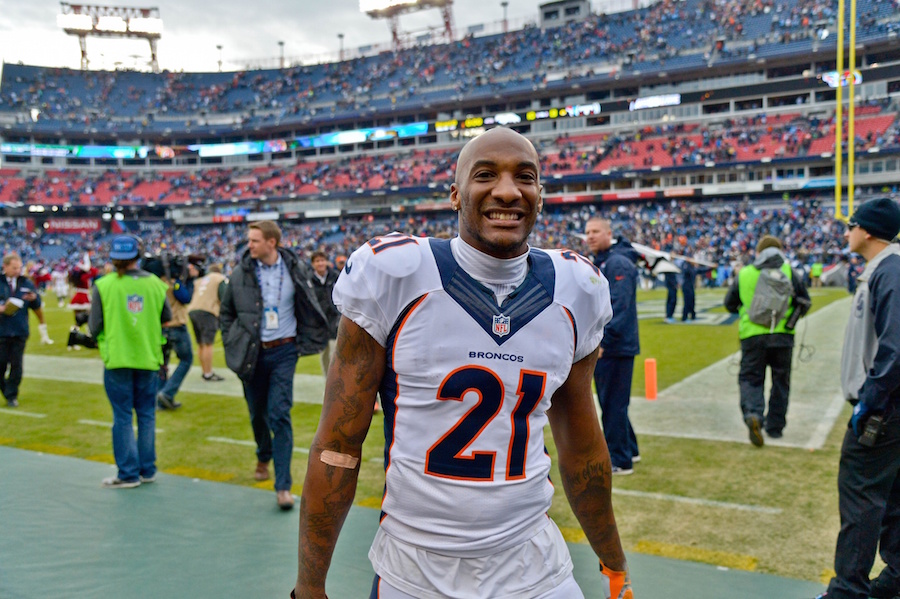 There was a nationwide sense of surprise when is came out that Denver Broncos cornerback Aqib Talib would not face any discipline from the league for shooting himself in the leg in Dallas during the 2016 offseason. Locally and within the Broncos organization, the emotion felt was resounding relief that a defensive leader will be on the field in the 2017 season.
"You can't replace Talib," said safety Darian Stewart. "He's a hell of a player, an All-Pro player year in and year out. He's a guy we count on week in and week out."
According to fellow No Fly Zone member T.J. Ward, Talib and the Broncos played things pretty close to the vest when it comes to the whole situation.
"You know what, I wasn't really even hip to the whole situation," Ward said. "When he told me he wasn't suspended, I was like, 'Oh, I didn't even know you might be suspended.' That is always a relief having your guy out there and knowing that he is not going to miss any games."
Not only is Talib a leader on the field, he's also apparently a go-to guy when a teammate needs advice. He is even the guy Stewart sought out for advice on his contract extension negotiations.
"Me and Talib had a lot of talks. I would say the biggest thing is the contract situation. Just dealing with it, I never really had this much money on the table. I asked Talib and he gave me his input, and I took it and ran with it. He told me, 'Tomorrow is not promised.' That's the best advice I could have had," Stewart said.
While he won't face any fines or suspensions, the NFL is still requiring things of Talib to enforce how serious the situation is. He must provide the league a list of all the firearms that he legally owns and he must provide proof of completion of a firearms safety course. I think I can speak for most Broncos fans when I say that things could have been so much worse.