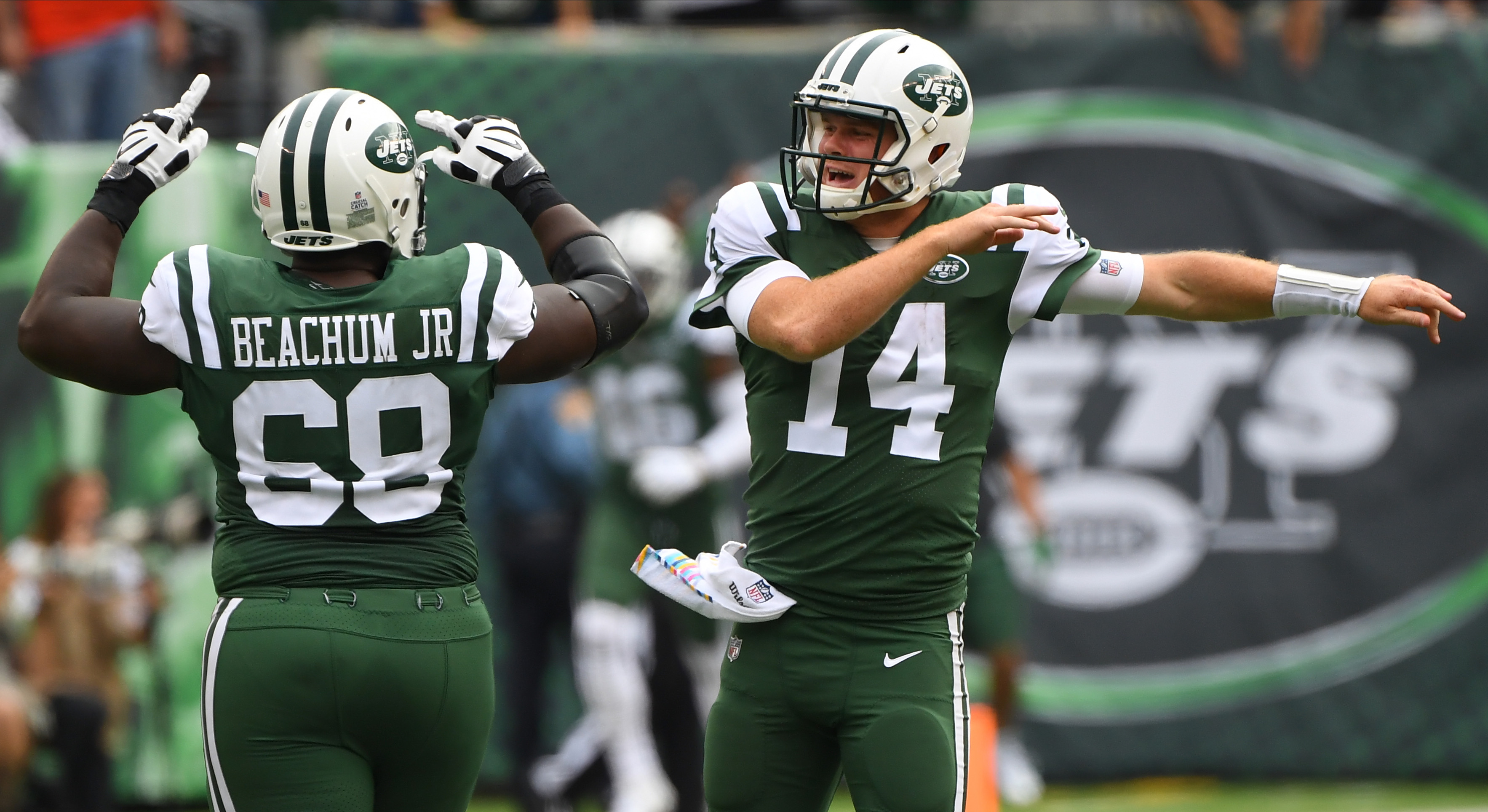 The Denver Broncos were dominated by the New York Jets, 34-16, in what was an embarrassing road performance Sunday morning. After losing to the Jets, the Broncos are now 1-11 in the team's last 12 road games, and will have to play three four of the next four contests away from home.
Phillip Lindsay (5.1 yards per carry) and Royce Freeman (6.2 yards per carry) each had impressive showings in the loss, but other than the rookie running backs, there was not much for Broncos fans to be excited about.
The Broncos were outgained, 512 to 436 in total yardage. And the Jets were able to move the football at will.
Jets running back Isaiah Crowell set a single-game franchise record with 219 yards on the ground and one touchdown. Bilal Powell added 99 rushing yards for New York as well, while rookie quarterback Sam Darnold threw for 198 yards and three touchdowns.
Defensively, Denver had no answers for New York, and unfortunately for the Broncos faithful, things did not look any better on offense. Case Keenum's statline looked fine, as he finished 35-of-50 for 377 yards, two touchdowns and one interception.
The offense was anemic for the vast majority of this game though, and the Broncos' inability to get the ball downfield to sustain drives was a large reason why. The offensive line gave up four sacks and the Broncos struggled to convert on third down (28 percent).
Following the road loss to the Jets (2-3), the Broncos (2-3) will return home next Sunday for a tough matchup with the Los Angeles Rams (4-0). Denver will then hit the road for three consecutive games, starting with a Thursday night matchup with the Arizona Cardinals on Oct. 18.