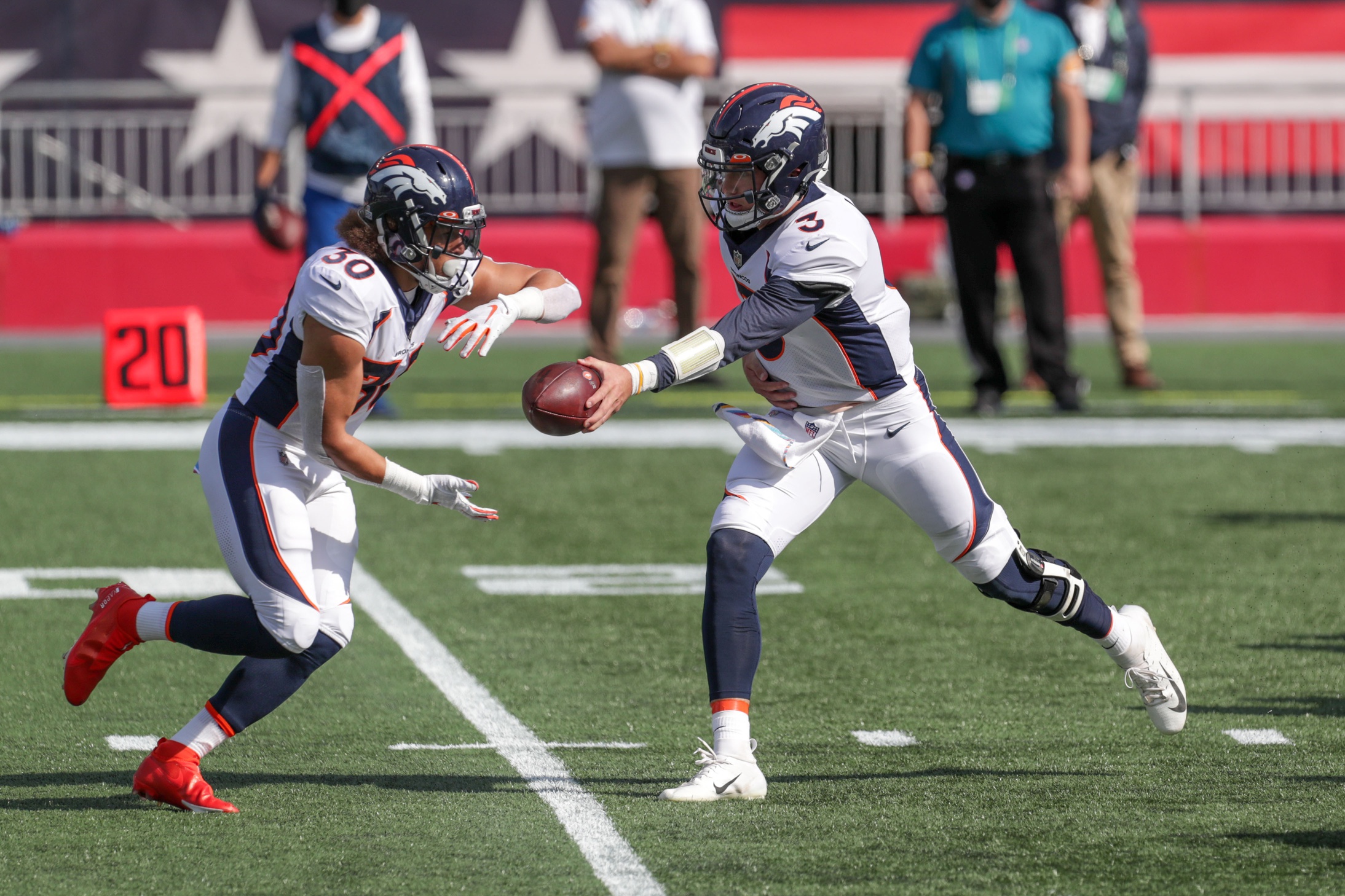 It was literally night and day.
The offense the Broncos had in the first half, or the lack thereof, was vastly different than their performance in the second half against the Los Angeles Chargers on Sunday.
Drew Lock, the young Broncos quarterback that many have deemed the savior, is a great example of the discrepancy. Lock was 9-for-15 and threw for 58 yards in the first half of the 31-30 come-from-behind victory. Denver trailed 14-3 at the half with Chargers quarterback Justin Herbert connecting on 20-of-27 passes for 189 yards.
Lock, along with the rest of the Broncos offense found their groove in the second half. He was 17-for-26 for 190 yards, threw for three touchdowns, all in the fourth quarter, to complete the victory in the final seconds.
"We were struggling as an entire offense in that game obviously," Lock said. "When you're going three and out as many times as we were your opportunities are not going to be good. You don't have a lot of plays and it's not going to look good."
But what changed?
"I thought one of the key plays in the game was the third and eight conversion prior to Phillip Lindsay's touchdown run to DaeSean Hamilton—I think that's the play that got us going," Lock said. "It was third-and-eight, if we don't convert that and we punt then the whole tone of this conversation today would probably be different. It just takes one play."
Lindsay was a catalyst in the comeback in his own way. Trailing 24-3 in the third quarter, Lindsay ran for 58 yards into the endzone to pull the Broncos within two scores of the Chargers. It was the first bit of life the offense had to that point.
If there's anything the Broncos can learn from Sunday's effort, it's that they have what it takes to be a strong offensive team in this league. They can certainly put up the numbers and proved it against LA. But whether it's confidence or consistency that holds them back, it's not because of a lack of talent.
The Broncos got the big plays for the right guys at the right time. And that in itself is enough to build on for Sunday's matchup against the Atlanta Falcons.
"We converted I think three or four third or fourth downs in the last drive," Vic Fangio said. "So, the ability to convert the third downs I think is hopefully something that we can rally on and continue to do a better job there."