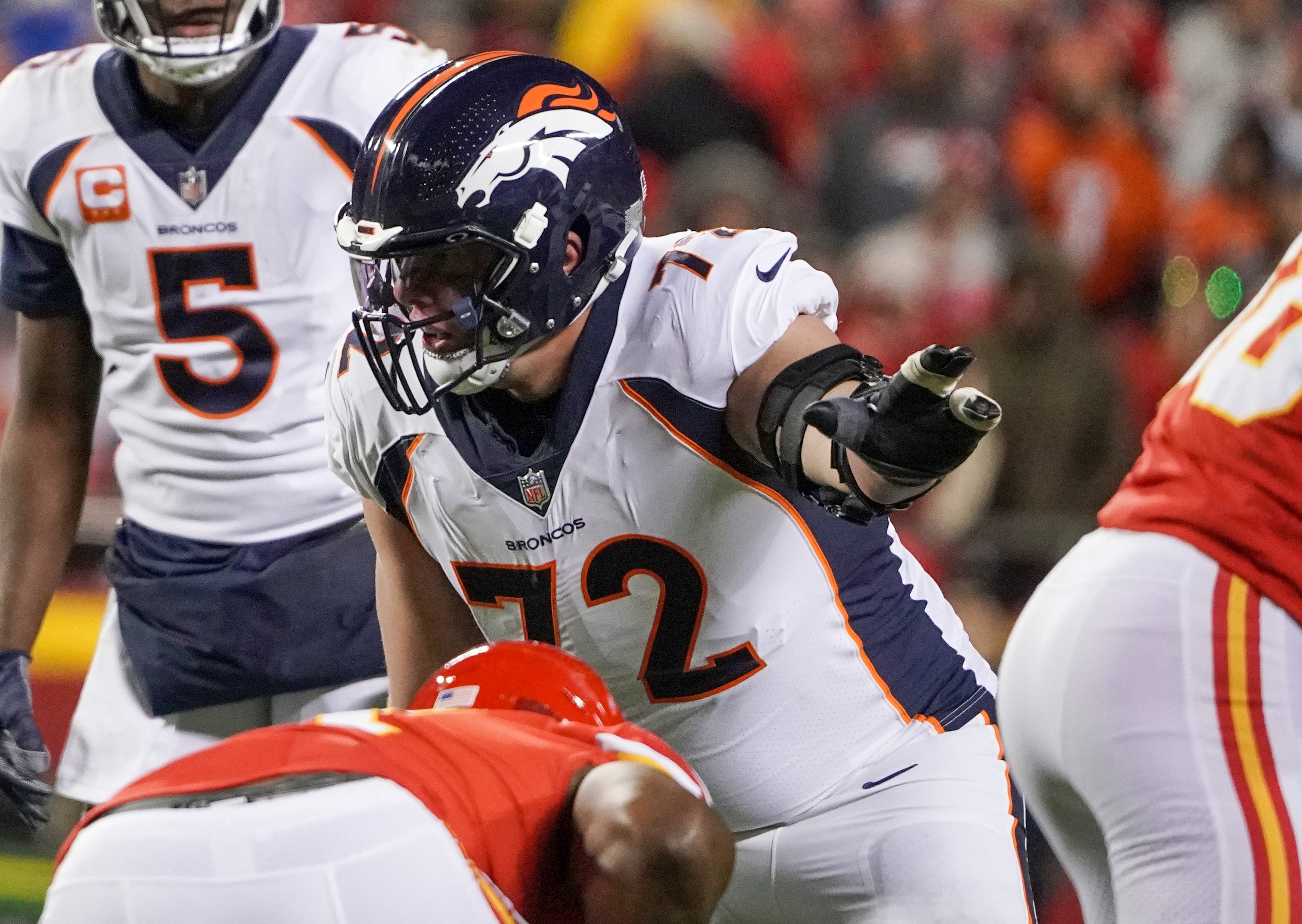 The Denver Broncos are coming off of an emotional week after losing organizational legend Demaryius Thomas. The week was capped off with a thorough beatdown of the depleted Detroit Lions, 38-10.
The Broncos have seemed to find their identity. Commitment to running the ball successfully and playing suffocating defense has put this team in playoff contention, and it could not come at a better time.
Denver's playoff odds currently sit at around 23 percent according to PlayoffStatus.com. Additionally, the Broncos can improve those odds to 33 percent with a win against the Cincinnati Bengals. A loss drops their chances of postseason play to just eight percent.
Needless to say, this matchup could make or break Denver's season. Thus, Denver's stars must play at extremely high levels.
Each individual must win his matchup for Denver to find success against a tough opponent.
Like the Dallas Cowboys, Los Angeles Chargers, and Chiefs before, the Bengals offense can cause some issues for the Broncos in a variety of ways. Their ability to get chunk plays while also having a consistent ground game will put Denver in stressful situations throughout the game.
Therefore, the Broncos offense must continue to score points. It is unreasonable to expect the Broncos to score on 100 percent of their red zone opportunities as they did last week. That said, the Broncos must keep pace with one of the NFL's most potent offenses.
The Bengals defense has played well most of the season. However, some key injuries will put pressure on their replacements to perform well.
The Bengals are coming off a tough loss to the San Francisco 49ers and want to keep their postseason and division crown hopes alive.
This week, the Broncos need big performances from these two players to help them get a victory and move to 8-6 on the season.
Surtain and Chase create a new chapter in the NFL
Patrick Surtain and Ja'Marr Chase face off after several heated battles in the SEC. Surtain played for the Alabama Crimson Tide and Chase with the LSU Tigers.
Both players made their mark dominating the best conference in college football. When facing one another, each seemed to play well.
Sunday marks the first time top-10 2021 draft selections Chase and Surtain face off in the NFL.
Chase has been a revelation for the Bengals. Thirteen games into the season, and Chase already has 1,035 yards receiving and 13 touchdowns.
Fresh off of a two-touchdown performance against the 49ers defense, Chase and quarterback Joe Borrow pose a significant threat to Denver's secondary.
Chase is a big-play threat, averaging 17.3 yards per reception. Chase wins with leverage, great route running, and quickness at the top of his route.
BURROW TO CHASE AGAIN. #RuleTheJungle

📺: #SFvsCIN on CBS
📱: NFL app pic.twitter.com/QiP9ROqcoA

— NFL (@NFL) December 13, 2021
The one broken link in Chase's armor is his propensity to drop the football. With 11 drops so far this season, Chase has become someone unreliable in key moments.
Enter fellow standout rookie Surtain.
The Broncos rookie has been outstanding. Surtain's length and ball skills have been as good as advertised.
Chase lines up on the offense's right side often, which will match him up against Surtain in most passing downs. The Broncos have kept Surtain on the left side for the last several weeks and he looks comfortable there.
For the Broncos to get a key stop, or a big play, Surtain must step up and keep Chase's contribution at a minimum.
If Chase does drop one, which is a fair assumption at this point, Surtain is as good as any cornerback in the league at taking advantage of an offensive player's miscue.
Patrick Surtain II 🏠📞 pic.twitter.com/6MsqeK0KmO

— PFF (@PFF) November 28, 2021
You can expect Burrow to target his former college teammate throughout regardless of who lines up against him. If Surtain sees enough passes come his way, he will likely come down with one.
If Surtain can make a big play, Denver has a good chance to keep the prolific Cinncinatti offense in check.
Bolles must hold up on the blindside vs Hendrickson
Trey Hendrickson has been one of the best free agent acquisitions of the offseason.
Hendrickson left New Orleans and headed to Cinncinati for a four-year, $60 million contract per Pro Football Reference. The Bengals faced scrutiny as they let go of their own edge rusher Caro Lawson to bring in Hendrickson.
Many believed this move was a downgrade. Oh, how wrong they were.
Hendrickson has been even more dominant than his 2020 season. The potential All-Pro selection has a sack in nine-straight games, and 12.5 in 13 games.
Trey Hendrickson is playing at an All-Pro level for the #Bengals and certainly deserves a Pro Bowl trip.

Among AFC pass rushers:

🥉- 12.5 sacks
🥈- 38 quarterback hurries
🥈- 10.9 pass rush productivity
🔶 – 37 pressures (4th best)#ProBowlVote + Trey Hendrickson pic.twitter.com/MKIlAJZvok

— Willie Lutz (@willie_lutz) December 16, 2021
Hendrickson wins with a good burst, great hands, and a relentless motor. The former Florida Atlantic standout is adept at winning by any means necessary and is critical to the Bengals' defensive performance.
Trey Hendrickson with at least 1 sack on 8 stright games.

This one on 3rd and 18.pic.twitter.com/ko3x9cXWlp

— Dov Kleiman (@NFL_DovKleiman) December 5, 2021
Hendrickson can also create inside pressure as the Bengals move him around to free him up.
You can go ahead and give Trey Hendrickson a #ProBowlVote 😤

Watch on CBS pic.twitter.com/5RqELt55eA

— Cincinnati Bengals (@Bengals) December 12, 2021
Hendrickson lines up on the offense's left side and will face off primarily with Garett Bolles. Bolles has looked solid since his return from injury just a few weeks ago. For Denver to have any success on offense, No. 72 must again show the elite play he is capable of.
This season, Bolles has earned a respectable Pro Football Focus grade of 71.9. Additionally, he has allowed five sacks per PFF.
For Teddy Bridgewater to have time to throw, Bolles must hold up against Hendrickson for 60 minutes. Bolles has the athleticism to play with anyone in the league and must show it Sunday.
If Bolles can neutralize Hendrickson, and Bridgewater can throw on time, Denver will have success through the air against an average at best Bengal secondary.