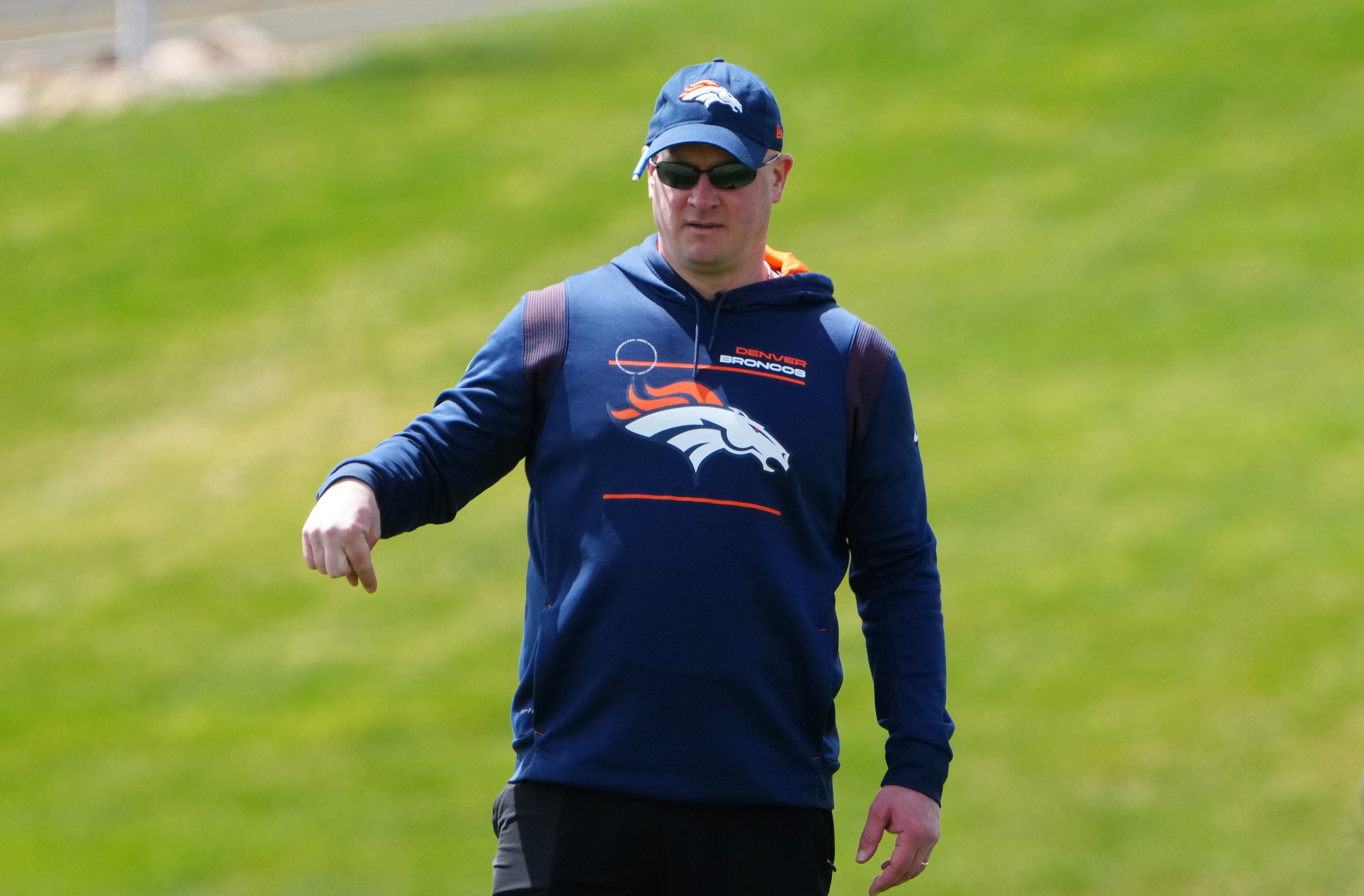 The Denver Broncos have long been labeled a sleeping giant, and now, with the proper quarterback installed, it appears they're finally ready to stir and become an AFC juggernaut.
As a result, Nathaniel Hackett, the first-time head coach for the Broncos, is in an excellent position to find success.
"Less than two months after Hackett's hiring, Denver acquired an established superstar in Russell Wilson, who could be the final piece that allows this loaded Broncos roster to finally reach its potential," Bucky Brooks, a former NFL player and scout, wrote in a recent article for NFL.com, ranking each of the new head coach's landing spots. "It might take some time for the offense to click as the coach and quarterback develop chemistry, but the talented playmaker (Wilson) has a knack for making any play call the correct one due to his spectacular improvisational skills. If the defense makes a smooth transition from Vic Fangio to new coordinator Ejiro Evero without regressing as a unit, Denver has the potential to make a worst-to-first leap in the AFC West standings."
Brooks also praised Hackett's abilities aside from Wilson, as an excellent quarterback developer and offensive mind.
"The Broncos have been searching for a long-term answer at quarterback since Peyton Manning's retirement following Super Bowl 50 in 2016," Brooks wrote. "That's one of the reasons why Hackett was hired. He's a well-respected quarterback whisperer who has proven he can help field generals thrive in the pocket (SEE: his work with Blake Bortles in Jacksonville)."
However, despite his praise for the work Hackett has done and the situation he finds himself in, he only ranks the Broncos as the fourth-best landing spot for a new head coach — trailing the Saints, Raiders and Buccaneers.
It's hard to quibble with Brooks' placement of the Buccaneers — who boast a hyper-talented roster, scheme familiarity, the greatest player in the history of the sport and recent high-end success — but it's tough to see understand the placement of the Raiders and Saints.
Of the three teams, general consensus would argue the Broncos have the best quarterback, and that's undeniable in the case of the Saints. New Orleans also finds itself in a dubious salary position, as the franchise continues to kick its problems down the road. Vegas doesn't have the cap concerns, but they do have one of the league's shakier owners, and the worst overall roster of these clubs.
With that in mind, it's hard to argue ownership uncertainty as the reason the Raiders were placed ahead of the Broncos.
No matter Denver's ranking here, it's impossible to deny that Hackett is better positioned for success than any Bronco head coach has been in a long time.