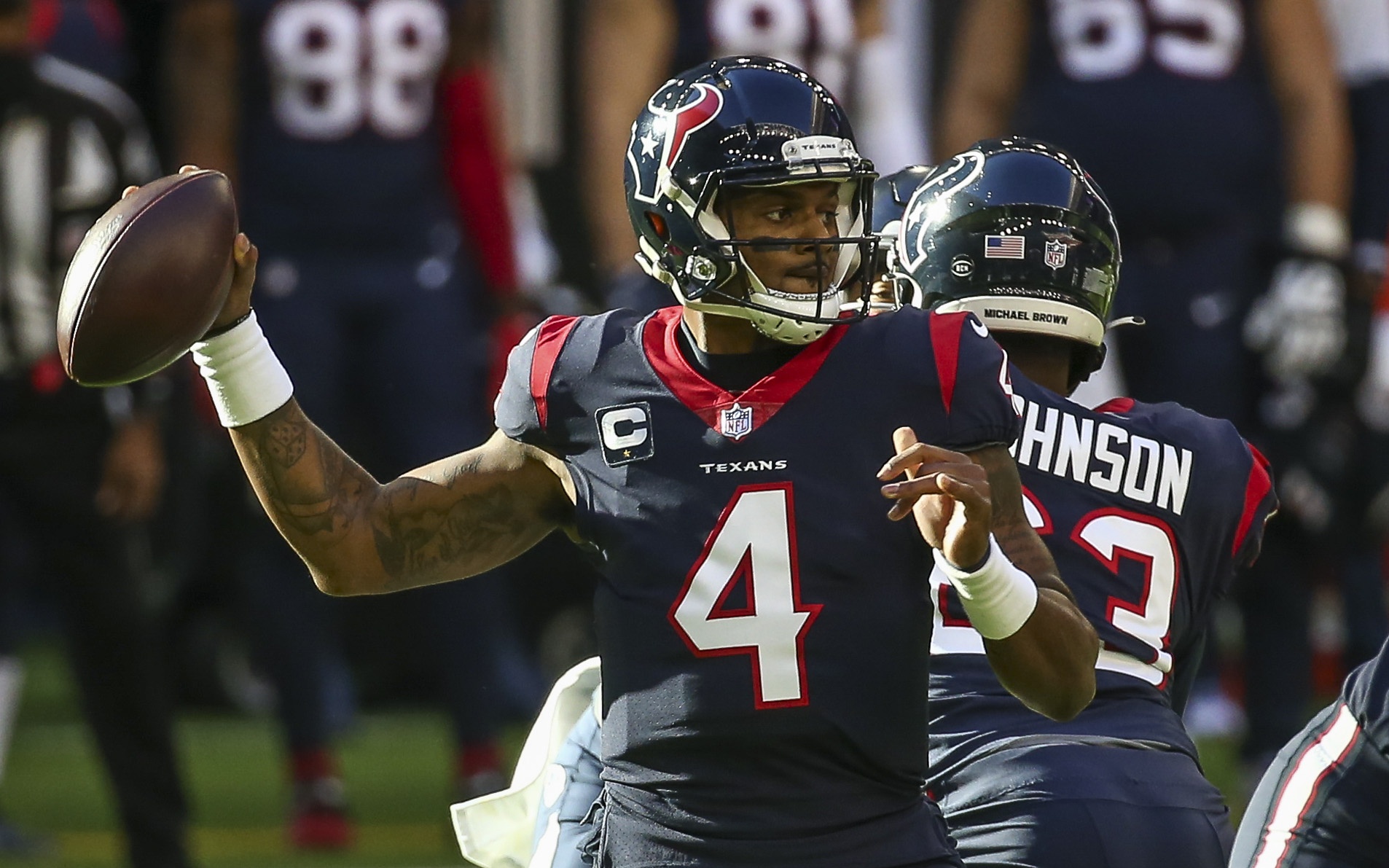 Don't give up on the Deshaun Watson sweepstakes just yet Broncos Country. In FanDuel's updated odds for what team Watson is most likely to play for next, the Denver Broncos are now the favorites.
That is huge for a number of reasons. FanDuel oddsmakers hadn't given the Broncos this good of a chance of landing Watson before today. But, that is especially impressive because it also marks the first time in weeks that the Houston Texans haven't been the favorite.
The Broncos are also the fastest surging team in the sweepstakes according to oddsmakers. When FanDuel first posted their odds, the Broncos were listed at +1000. On the 15th, they were listed at +300. As of Thursday, they're now listed at +150.
Behind the Broncos in FanDuel's odds are the Texans (+300), the Dolphins (+350) and the Panthers (+400).
Following FanDuel's updated odds, BetFred Sports also has the Broncos as +150 favorites to land Watson. Meanwhile, DraftKings has also moved Denver up in their rankings, though they don't have them as the favorites quite yet. DraftKings currently has the Texans as the favorite (+200), then the Panthers (+300), listed ahead of the Broncos (+400).
One reason for the surge in Denver's odds might be yesterday's report from NFL Network's James Palmer, which said the Broncos won't move off of Drew Lock for someone who isn't a much better option, like Watson.
"To my understanding, this is what I've gathered, that they are going to go after Deshaun Watson if he is going to become available and they are going to be aggressive," Palmer reported. "What I understand is this; There's a top group of quarterbacks that really alter your franchise . . . that group they're interested in being aggressive. The next group down, I've heard things like, 'they're not interested in Carson Wentz. They're lukewarm on the rest of that group."
That makes it seem like Watson or Lock for the 2021 season.