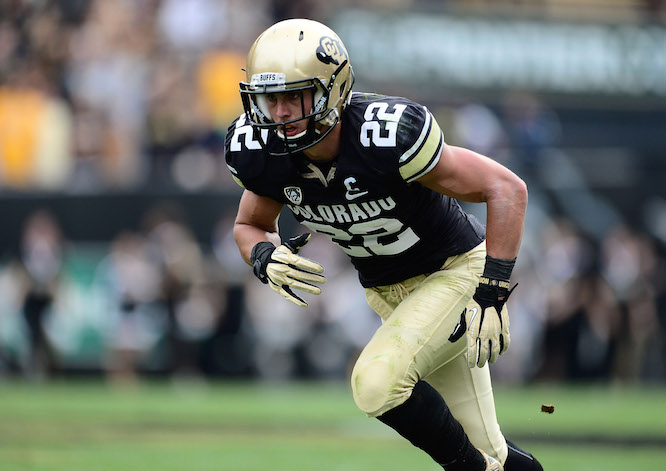 Retired NFL veteran Matt McChesney, now the owner of Six Zero Strength and Fitness, which trains elite young athletes for college and professional careers, is one of the few people out there who thinks the Colorado Buffaloes can have a breakout year.
McChesney, a graduate of the University of Colorado, joined BSN Denver Sports Desk on Mile High Sports AM 1340 and admits he's an "eternal optimist" when it comes to his alma mater, but he also knows there's a good history at CU that the current coaching staff is building upon. With a 13-game schedule and four winnable non-conference games to start the season, the Buffs could set the stage for something big in 2015, according to the former Buff (and Denver Bronco).
The Buffs now stand "on dry land" – compared to the quicksand they've found themselves fighting in years past – with an opportunity to change their mentality and move the program into a new era, says McChesney
Additionally, he spoke with Adam Kinney and Josh Dover about the Broncos offensive line and what it will take to get things right for Peyton Manning before the season starts.
Listen to the full discussion in the podcast below.
Listen to BSN Denver Sports Desk every weekday from 9a-11a on Mile High Sports AM 1340 or Listen Live anytime for the best local coverage of what's new and what's next in Colorado sports.