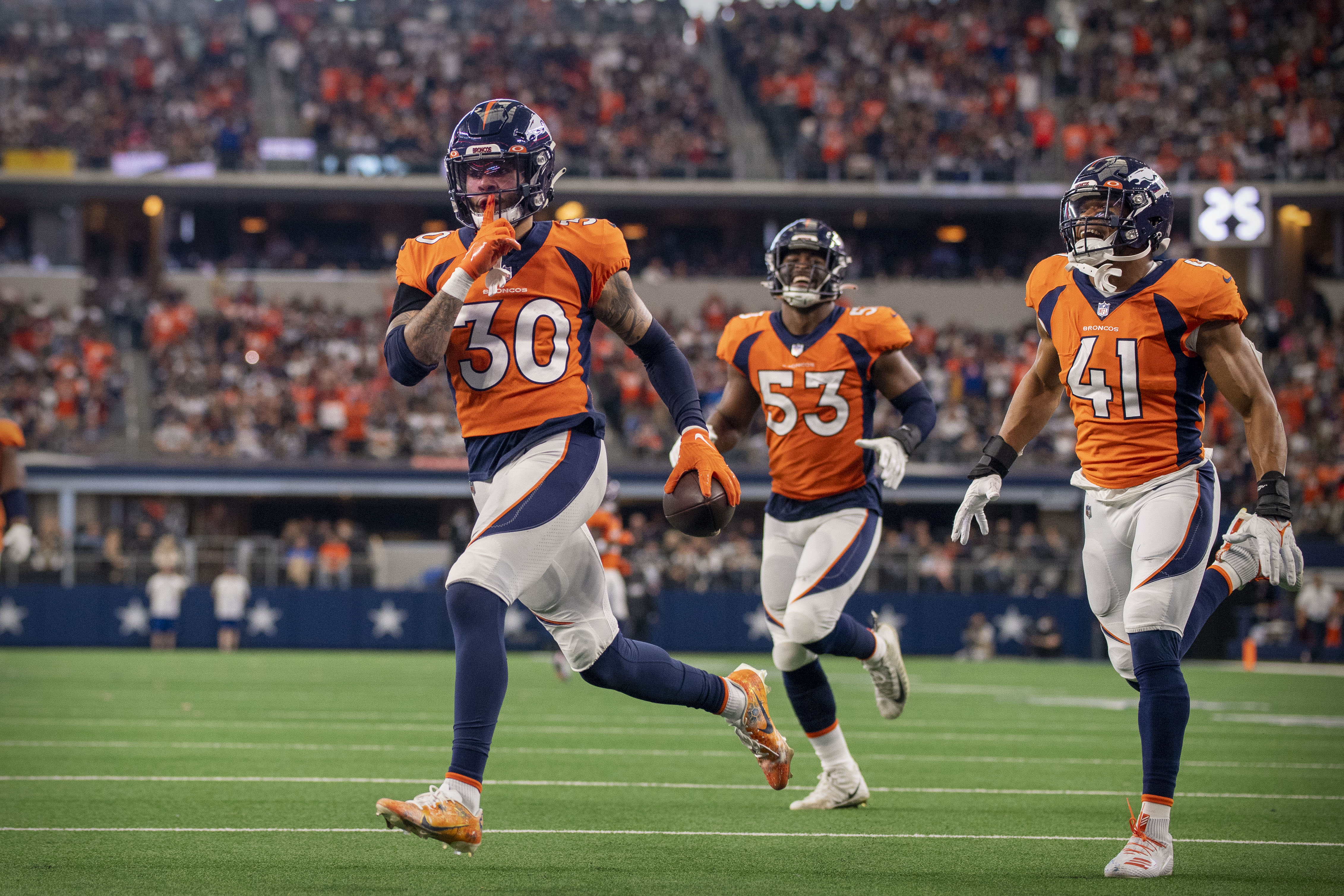 The Broncos have long had one of the NFL's best safety tandems with Kareem Jackson and Justin Simmons.
With the former member of that aforementioned duo potentially on his way out after the season, the Broncos have to find a new co-star for Simmons, and the leading candidate is already on the roster.
Caden Sterns has taken Broncos Country by storm this season with his impressive play in the somewhat limited snaps he's been able to receive and looks to be developing into a quality NFL safety.
"[Sterns] comes in ready to play," Ronald Darby told the media on Wednesday. "He's smart and he works hard. [He's] another guy who works hard. He comes ready to play in practice every day."
Sterns has seen the large majority of his snaps come in dime, but despite the supporting role, he's become a star for Denver's defense by making a consistently large impact.
"He's just so smart," team leader Justin Simmons said of the rookie on Wednesday. "I think he handles all [his responsibilities] really well. He sees really well even from close up at playing the dime position. Obviously, it's an advantageous spot for us to put him in positions to where he can see things really well and then make plays on the football. He does a really good job already as a rookie dissecting route combinations, where we're trying to be attacked and what the quarterback's necessarily looking at as the game is developing. Those are some of the things that I think are going to make him a great player for years to come."
One would expect a late-round rookie with so many different roles and responsibilities to struggle or react sluggishly, but the opposite has been true.
Simmons credits Sterns' coachability for how quickly he's been able to pick things up.
"Since he's got in here, he's really just done such a good job of listening to coaching points from really all around," Denver's franchise safety said. "Myself, [S] Kareem [Jackson], the coaching staff, and he's just a, 'Put me where you need me, and I'll get it done type of guy.' I think that's one of the traits that is really special, especially when you're starting to make plays and like I said, just the same way of winning. People are patting you on the back and telling you you're doing this good; you're doing this well, and this that and the other. I think he's just doing such a great job of keeping his head down, grinding, and understanding that there are more plays to be had and things like that. I'm really—I wouldn't even say surprised since I've gotten to know him so quickly, especially in OTAs, but I'm definitely really happy for him. I know he's just going to continue to keep doing the same things he's doing."
If Sterns keeps doing those same things, and progressing like he's been progressing, the Broncos might have found yet another foundational piece for their secondary going forward.