The Caesars NY app launched Saturday morning and will instantly look to take its place as ruler of the New York sports betting market. The competition will be stiff, but Caesars Sportsbook has burst onto the scene in a number of other states in recent month. While quickly climbing near the top elsewhere, a strong initial market presence backed by ultra-aggressive new player sign up bonuses figure to propel the brand in the Empire State right from the very start.
Caesars NY promo code MHSXLNEW unlocks a $300 sign up bonus plus a $3,000 first bet match. These two offers combine to create what is by a large margin the most value new player offer available during the New York sports betting launch.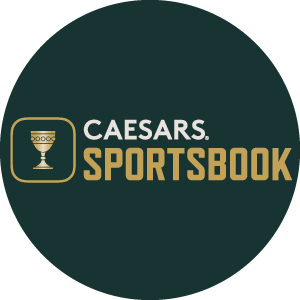 Caesars Sportsbook
CAESARS SPORTSBOOK NEW YORK
GET THE APP
Caesars NY arrives on the scene by making a grand entrance with flashy promos that unlocks $1000s in potential total value. This continues a trend of the app's approach in other markets, where it also routinely offers the most aggressive bonuses. Its launch comes at a busy time on the sports betting calendar, meaning there will be no shortage of ways to implement these specials.
Click here to use Caesars NY promo code MHSXLNEW to unlock up to $3,330 in sign up bonuses.
Caesars NY App Arrives With Huge Promos, Bonuses
Let's first discuss the implications of the Caesars NY welcome offer. When the Caesars Sportsbook first launched in other established markets late last summer, it did so with attention-grabbing specials that bested that offered by its top rivals.
After the initial wave of the football season ended, the new player promos remained strong, and arguably the best overall, but the initial surge provided superior value. While it's impossible to say with certainty, state launches tend to bring huge pushes for new players, so it's reasonable to expect that players who sign up for Caesars NY will look in the potential maximum value with these current bonuses.
In short, it likely won't pay to wait on these promos.
How to Sign Up for Caesars NY App
In terms of the offer mechanics, first Caesars NY promo code MHSXLRF unlocks a two-part bonus broken up into a $300 registration bonus followed by a $3,000 first bet match. The sign up offer will convey immediately, while bettors can determine how much they wish to deposit and wager when it comes to the match. New players can deposit and wager as little as $10 to get a feel with the app and play with its features, or they can all-in with heavier deposits to unlock a larger bonus.
To get the app as NY sports betting begins, follow these simple steps:
Click here. This will activate Caesars NY promo code MHSXLNEW. Click through the landing page and provide some brief registration information.
Make a first deposit of at least $10.
Claim the registration bonus and first bet match.
Wager with other markets.
Bonuses After Sign Up
The app will offer dozens of daily odds boosts across NFL, NBA, NHL, and college basketball markets, while also consistently providing risk-free same game parlays, scoring bonuses, and other creative in-app betting specials.
Click here to use Caesars NY promo code MHSXLNEW to unlock up to $3,330 in sign up bonuses.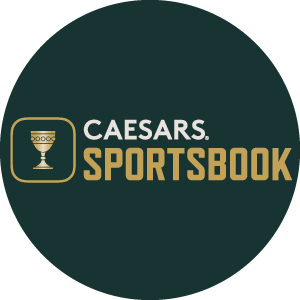 Caesars Sportsbook
CAESARS SPORTSBOOK NEW YORK
GET THE APP