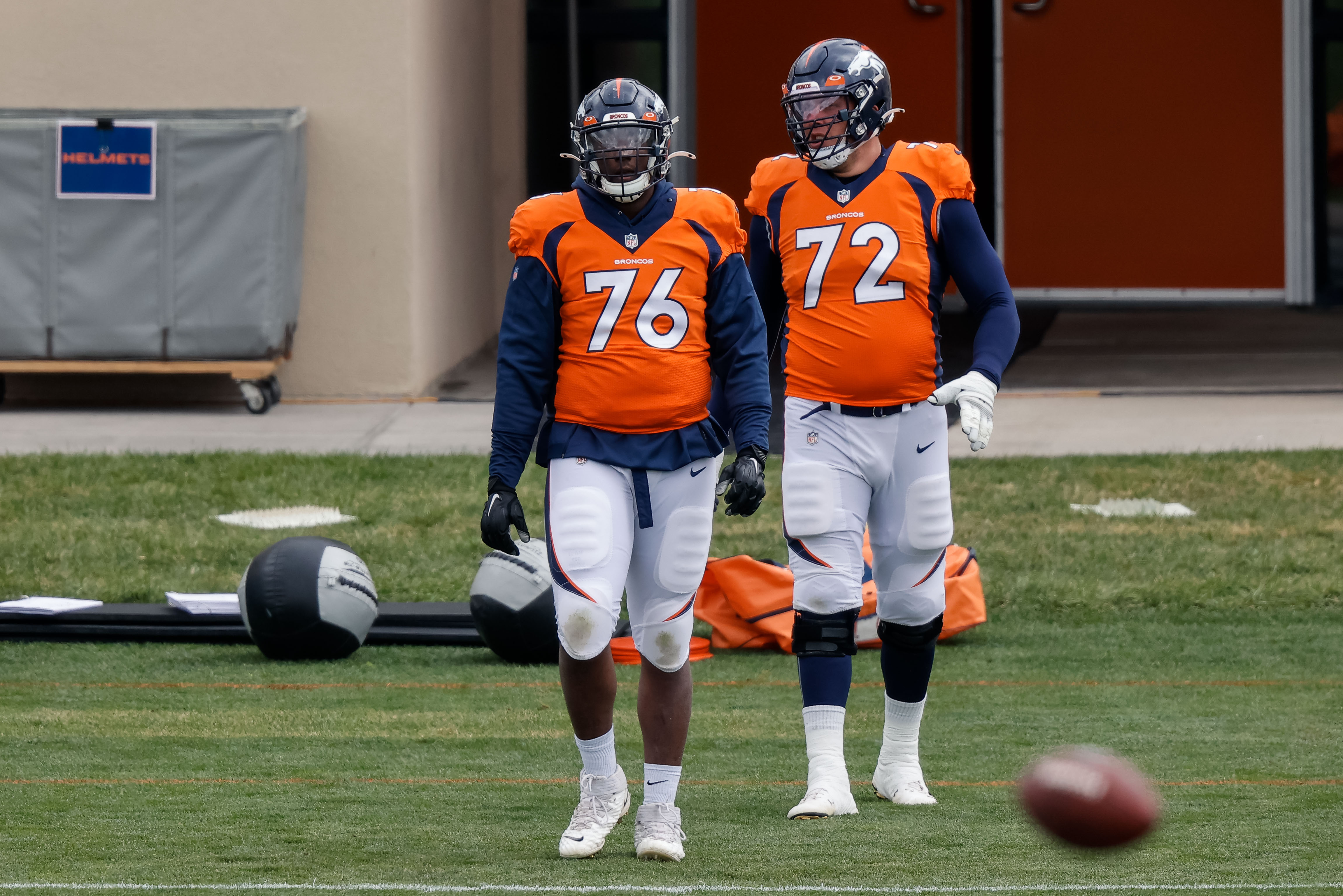 In Sunday's win over the Washington Football Team, the Broncos lost star left tackle Garett Bolles, forcing them to turn to tackle Calvin Anderson — who lost the right tackle battle in camp.
"Obviously it sucks. Garett [Bolles] is one of the people on this team that would hate to miss any game, for any reason," Anderson said to the media on Friday, to acknowledge the awkward circumstances that have him in this predicament. "Even though there was no way he should've gone this week, he still wanted to go. I think for me—there's two parts of it. [No.] 1 obviously is [that] Garett is my boy, and I know that position is sacred to him. I want to honor him by playing it well. Then for me personally, it's another opportunity, man. This is what you live for in the league. You don't get a lot of moments. So when your moment comes, it's about taking advantage of it and putting your preparation to work on the field."
Seizing this golden opportunity could quite literally mean millions for Anderson, whose contract is expiring this offseason. A strong audition here could net him a hefty contract as a backup or swing tackle, which would be a nice step up from the $850,000 he's making this season.
If he performs well enough, he might even manage to earn a starting opportunity, and the massive contract that would come with it.
For now though, he's focused on the task in front of him, blocking Micah Parsons and Randy Gregory out on the edge.
"They're very multiple," Anderson said of the ways in which the Cowboys use their talented newfound combo on the edge. "They move guys into a lot of spots, too, but they have a bunch of guys that can rush. We're going to have to be technically sound, and me personally, I'm going to have to bring it. I'm going to have to step up my game. We know they're a good front though. I prepare every week like I'm going to be starting. Every week we play a good front it seems like. So I think mentally, it's the same preparation, but this week, it's time to step it up physically on the field."
Time will tell if Anderson is ready to make a name for himself.