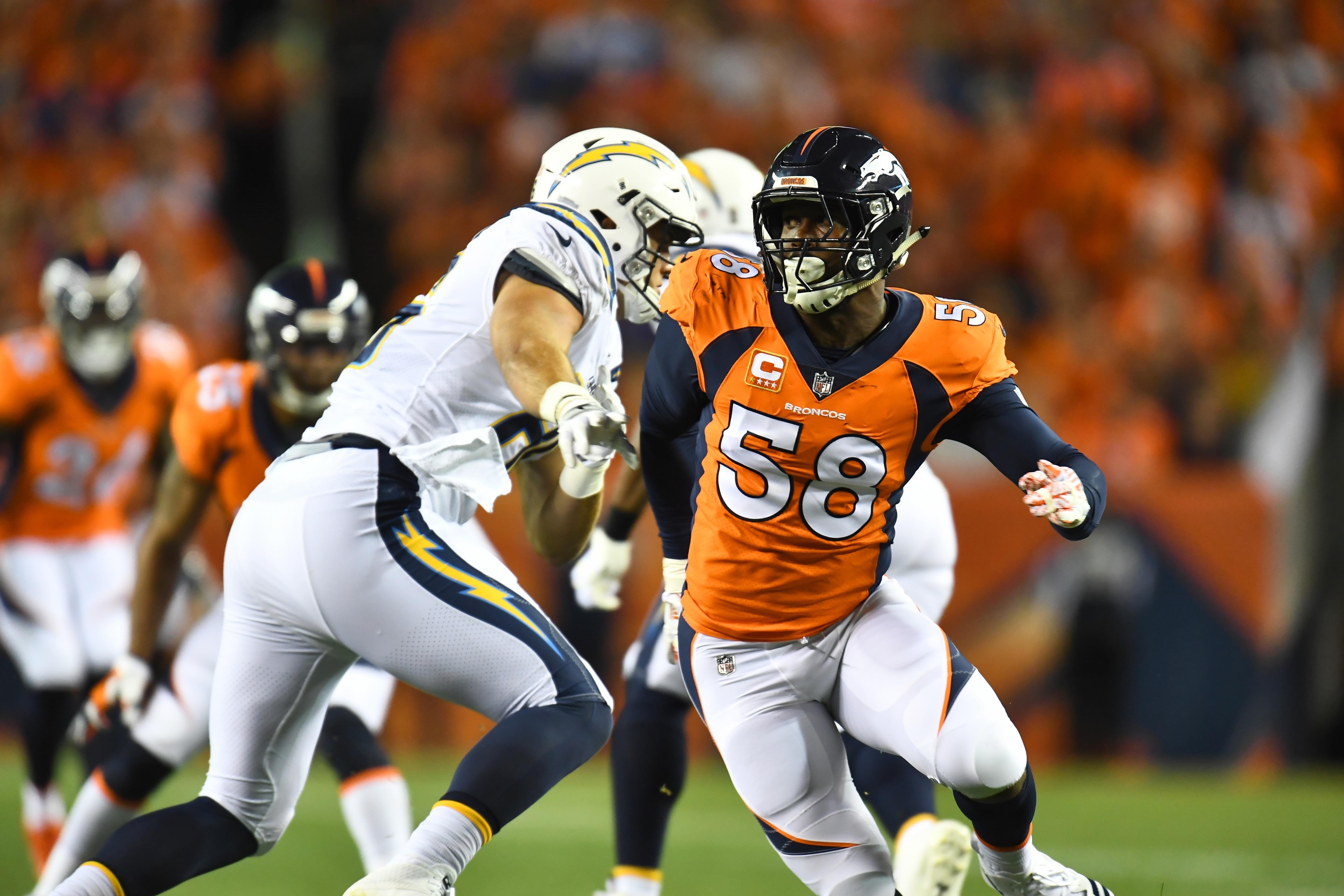 The Denver Broncos linebacker unit will be a strength of Denver's for 2018, but to really unlock the true potential of the unit and get elite play out of their tools, defensive coordinator Joe Woods must be on his game.
Of course returning veterans like Von Miller, Brandon Marshall, Todd Davis will provide quality snaps on defense for Denver, but to get more out of rookie Bradley Chubb will be crucial. Rookie Josey Jewell also stands to be a surprise player who may see more snaps than first thought by many and how will Woods utilize Shaquil Barrett?
Discussing the Broncos linebacking core is Broncos Blitz podcast host Ronnie Kohrt. Kohrt chats about how the group needs to be used and goes through each player individually on what he would like to see from them this year.
Kohrt also chats about Shane Ray and his potential X-factor to the defense. How will his health and looming free agent status fare for his game in 2018?
Click here to listen to the full Broncos Blitz podcast with Ronnie Kohrt.
You can follow Ronnie Kohrt on Twitter for more news regarding the Broncos by clicking here and catch up on latest conversations about the Broncos, including what he had to say about Todd Davis and his effect on the defense this year, Joe Woods crucial role this year and more, or listen to the podcast below.
Click here to listen to past episodes of the Broncos Blitz podcast and access the Broncos Blitz archived vault.