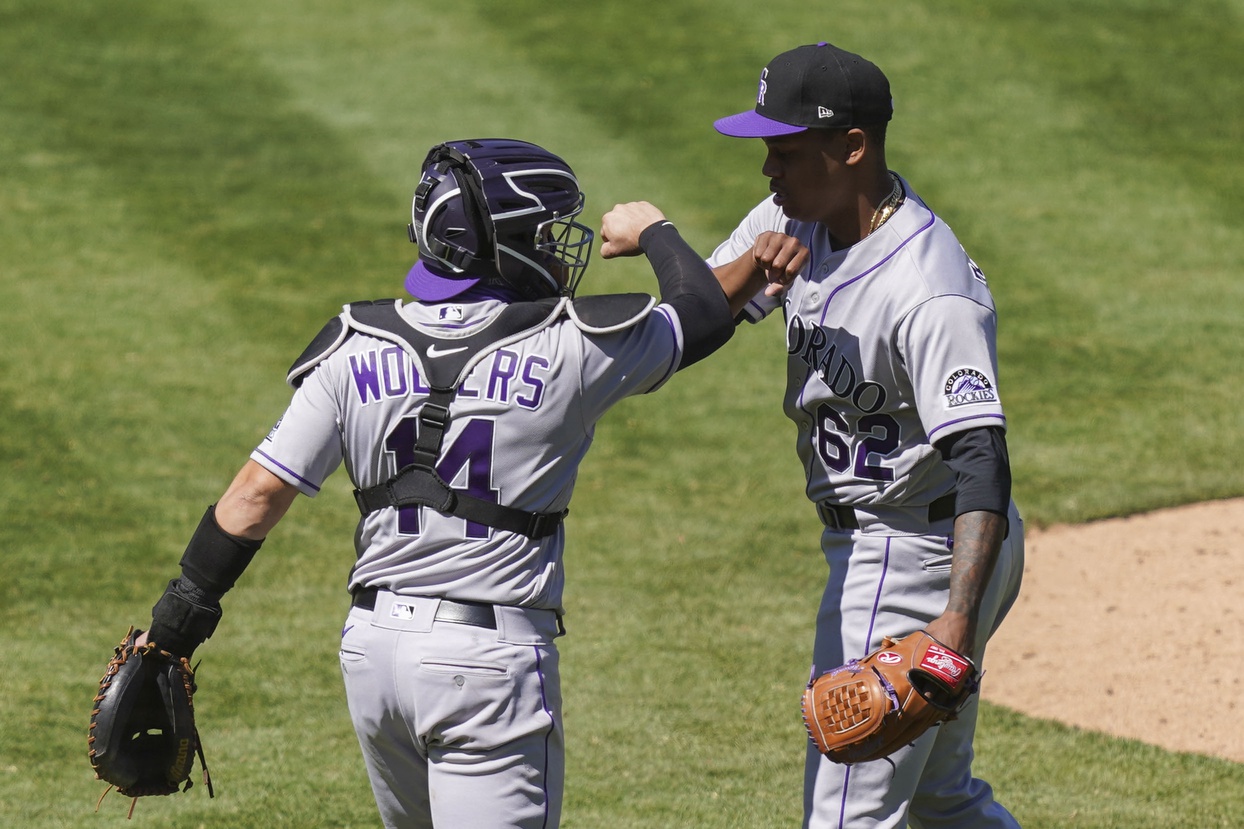 The cutting of Bryan Shaw and Jake McGee marked the admission of failure to create a super bullpen.
Yet, here we are today after an excellent Rockies' start to the season at a 4-1 record and having only allowed 9 runs, a franchise-best through 5 games. In addition to this, the bullpen is sporting an ERA of 1.08. Maybe there still is hope for a 'super bullpen', albeit completely on accident and significantly cheaper.
The young season has been a small sample size admittedly, but hey, it's 5 games into a 60 game season. This sample would be almost equivalent to a 14 game sample in a normal season. Everything is going to be small.
That being said, it appears that Bud Black has deployed the bullpen pretty effectively so far. Opening night was a loss, but the bullpen duo of Carlos Estevez and Jairo Diaz kept the Rangers limited. The duo of Estevez and Diaz was also deployed the next night as well to a similar effectiveness. Both Diaz and Estevez have both had some control issues in their appearances, but they're missing barrels frequently.
In a discussion with the Denver Post, Bud Black talked about the third and most recent appearance for Diaz, where he worked his way out of a late-inning jam against the heart of the Athletics' lineup.
"Diaz, wiggling out of jams, is not surprising," manager Bud Black said. "But if you were to ask him, he would not do it that way. But we like the results…You don't want to do that all of the time, believe me, because eventually, it's going to bite you."
Also seeing two appearances so far this season has been the project, Daniel Bard. Bard seemingly hasn't missed a step from his dominance early in the last decade, running his fastball up in the high 90's with a horizontally sharp slider. In fact, data from Statcast indicates that he's maintained his average velocity from his last full season in 2012 for both his 4-seam fastball and sinker.
The feel-good story of Daniel Bard seems so far to be a successful reclamation project for General Manager Jeff Bridich. At the very least, Bard could replace what the Rockies hoped to see out of Bryan Shaw. A reliable middle-to-back end of the bullpen arm who will maintain leads or keep games close.
Another surprise to some has been the emergence of Yency Almonte. He's also only seen two appearances, the first of which was a brilliant shutdown of two innings, and the final was to shut the door on the two-game series with Oakland. He's had the tools between his high-velocity 4-sean, his sharp slider, and effective changeup to be a contributing reliever, but his control appears to be improved so far this season. Solidifying a role in the middle of the bullpen has also probably helped.
Tyler Kinley also made his season debut. The hard-throwing right-hander leans heavily on his slider, and used both the four-seam and the slider to work through an effective inning against Oakland. The velocity on this bullpen has also been something to note, as almost everyone out of the 'pen has a fastball that jumps pretty well.
The Rockies' bullpen has an average fastball velocity of 94.6 mph. Only team with a higher mark is the Reds (94.8).

I'm not saying this is the best bullpen ever after 5 games, but there is a serious case of guys being dudes out in the 'pen

— Pandemic Dinosaur Podcast (@purpledinocast) July 29, 2020
The bullpen has thrived and it seems like key players made vital improvements. These developments and the talent there seems more responsible for the success so far, rather than simply being the beneficiaries of luck, with possibly the exception of Wade Davis. Velocity has dipped on all of his pitches since last year. Perhaps this is intentional to try and regain control, but considering the poor performance of last year, it's not certain he can keep finishing games like his first two outings.
While the bullpen has been magnificent, the Rockies have yet to play at Coors Field, which is the park where Davis has had the most issues. However, the Rockies also have yet to use Scott Oberg, who is working through back soreness.
Oberg is someone who has navigated successfully the woes of pitching at Coors. In 2018 and 2019, Oberg has posted ERA's of 2.23 and 1.71 respectfully. With his return on the horizon, there's hope that the Rockies can maintain their dominance in the 'pen, even with the presence of Coors Field looming over them.