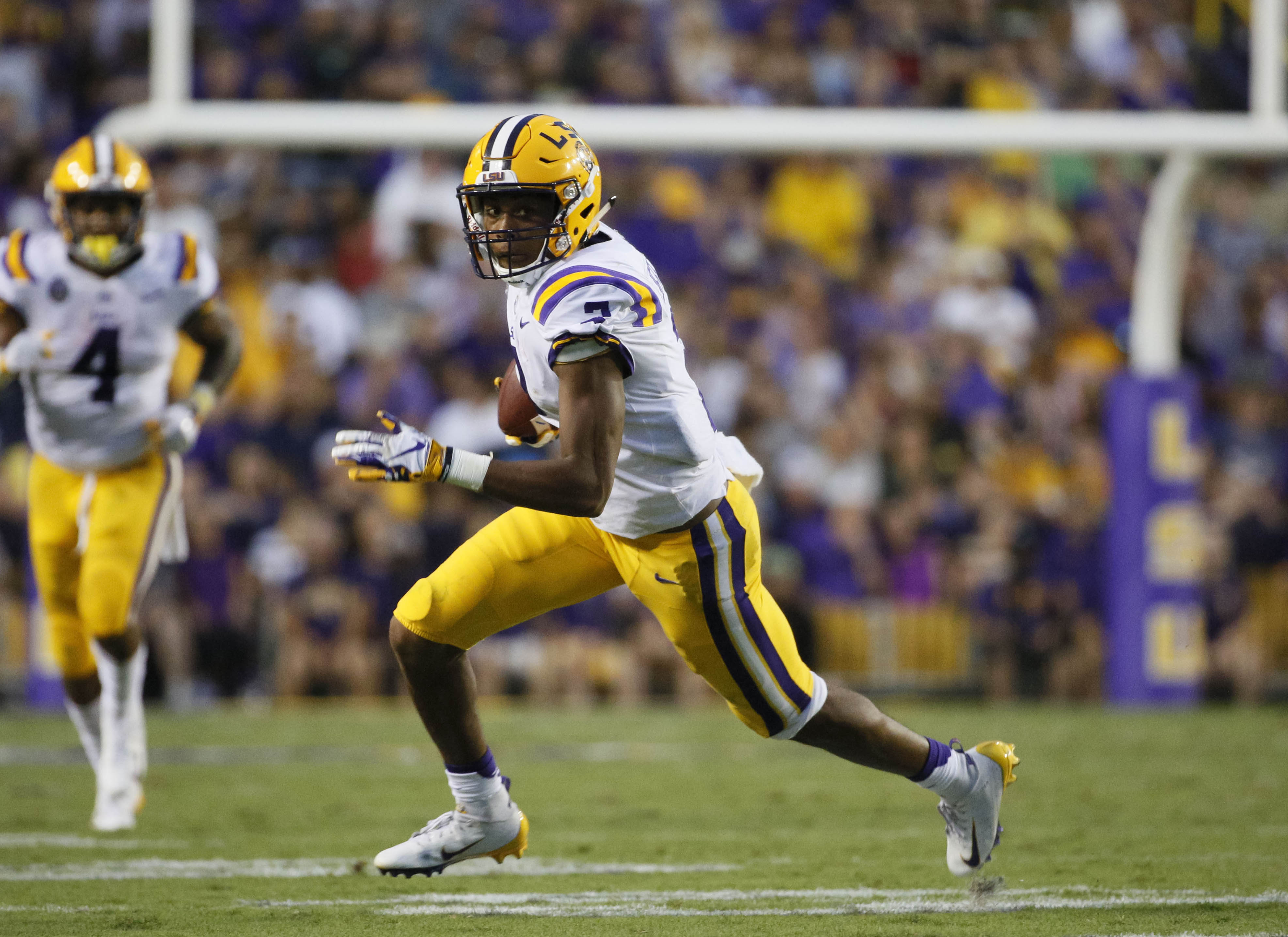 Connor Cape, voice of the Colorado Rapids and host of "The Connor Cape Show" on Mile High Sports AM 1340 | FM 104.7, makes his favorite NCAA football picks every week. Feel free to reach him on Twitter at @MileHighCape to tell him how great he's doing… or if he missed by a country mile. Again.
***
Week Three is here, and I'd like to think we have a pretty good idea of who teams are and what they're going to be. The majority of teams will finish the weekend with 25% of their regular season over. It feels like college football just got here, and it's already trying to leave us again. Let's get to it… It's picking time!
Ranked vs. Ranked
No. 12 LSU (+10.5) at No. 7 Auburn – Sept 14, 1:30 PM MT – CBS – Jordan-Hare Stadium
Auburn has the edge in this match-up in nearly every key category that matters in college football: better QB, better coach, home field advantage, etc. But one area where LSU has the advantage? Defense. Auburn's defense is elite on athleticism alone, but Dave Aranda is making head-coach money for a reason, and LSU's talent is just deep enough that despite all their disadvantages, the visiting Tigers should be able to hang within 11 of the hosting Tigers.
PICK: LSU (+10.5)
No. 17 Boise State (+3.5) at No. 24 Oklahoma State – Sept 14, 1:30 PM MT – ESPN – Boone Pickens Stadium
Some outlets have begun affectionately calling the Broncos "Murder Smurfs" and hyping up the Mountain West favorites as contenders to crash the College Football Playoffs. I'm not quite there, but after two dates with Boise State, I've gone from intrigued to smitten with the Broncos. If you're unfamiliar with quarterback Brett Rypien, this nationally televised event on the red dirt is the perfect opportunity to rectify that. This game is where Boise goes from dormant volcano on the CFP landscape to raining lava and ash on everybody.
PICK: Boise State (+3.5)
No. 15 TCU (+13) vs No. 4 Ohio State – Sept 14, 6:00 PM MT – ABC – AT&T Stadium
If there was going to be a game during Urban Meyer's suspension that gave Buckeye fans cause for worry, this is it — a technically neutral-site affair, only 30 minutes from TCU's campus, against one of the best tacticians in the game in Gary Patterson. Ohio State has enough talent to win this game by 14 or more, but I think Patterson is going to be able to keep his squad locked in. It's the marquee game of the weekend slate, and it's going to be the Horned Frogs' first chance to let Oklahoma know the Big 12 will be a fight.
PICK: TCU (+13)
Top 25
Vanderbilt (+13.5) at No. 8 Notre Dame – Sept 14, 12:30 PM MT – NBC – Notre Dame Stadium
The Commodores are a disciplined team that's good at making offenses one-dimensional. The good news for them is Notre Dame already helped them by getting off the bus with a one-dimensional offense. Irish QB Wimbush is 29-53 for 467 with 1 TD and 4 picks. One of his games was against Michigan, and one of them was Ball State. That does not bode well. Sure, Notre Dame probably wins and doesn't sweat through a nail-biting finish, but Vanderbilt is a respectable outfit and I can't see them getting blown out by such a limited offense.
PICK: Vanderbilt (+13.5)
Utah (+6) vs No. 10 Washington – Sept 14, 8:00 PM MT – ESPN – Rice-Eccles Stadium
Home underdogs at night. Home underdogs at night. Home underdogs at night. OK, now that we got that out of the way, I'd like to add that home underdogs at night is a real thing. With USC looking inept against Stanford, UCLA in a rebuilding year and Colorado and Arizona State still in the "prove it" stage of their schedules, this is the game for the Utes to take the PAC-12 by the throat and not let go. It won't come easy; the Huskies are polished and Chris Petersen isn't a slouch, but 6 points is too many for these home underdogs at night
PICK: Utah (+6)
Other Matchups
Missouri (-6) at Purdue – Sept 14, 5:30 PM MT – BTN – Ross-Ade Stadium
I think Purdue has underachieved. The Boilermakers are 0-2 and should probably be 2-0. I think they've been undone by fatal turnovers, dumb penalties, bad luck, etc. Pick your poison, they've unwittingly drank it. But on the flip side, the Tigers are perennially undervalued by Vegas. Last week, the Tigers were favored by 18.5 against a good Wyoming defense. They won by 27. They're going up against a Purdue team that has its back against the wall and now needs to find victories just to go bowling, but this isn't the week for that. Drew Lock is a legitimate Heisman candidate and the defense behind him is just as legit. Expect a tussle for the first half before Missouri wins going away by double digits.
PICK: Mizzou (-6)
Rutgers (+2.5) at Kansas – Sept 14, 10:00 AM MT – Memorial Stadium
So this is the first time the Jayhawks have been favored against a 'Power 5' opponent since 2010. I'm not trying to be snarky, but I genuinely don't think they know how to behave as a favorite. Not that there's any trick to it — you go out and win the game. But that's what they've struggled to do for the last decade, and a win over a bad Central Michigan team doesn't change that. This game is on Fox Sports regional networks, so I have no idea if you get it, but if you wager on this and then try to watch your money, bless your heart.
PICK: Rutgers (+2.5)
Catch The Connor Cape Show every Tuesday through Thursday from 8p-10p on Mile High Sports AM 1340 | FM 104.7 or stream live any time for the best local coverage of Colorado sports from Denver's biggest sports talk lineup. Download the all-new free Mile High Sports Radio mobile app for Apple or Android.