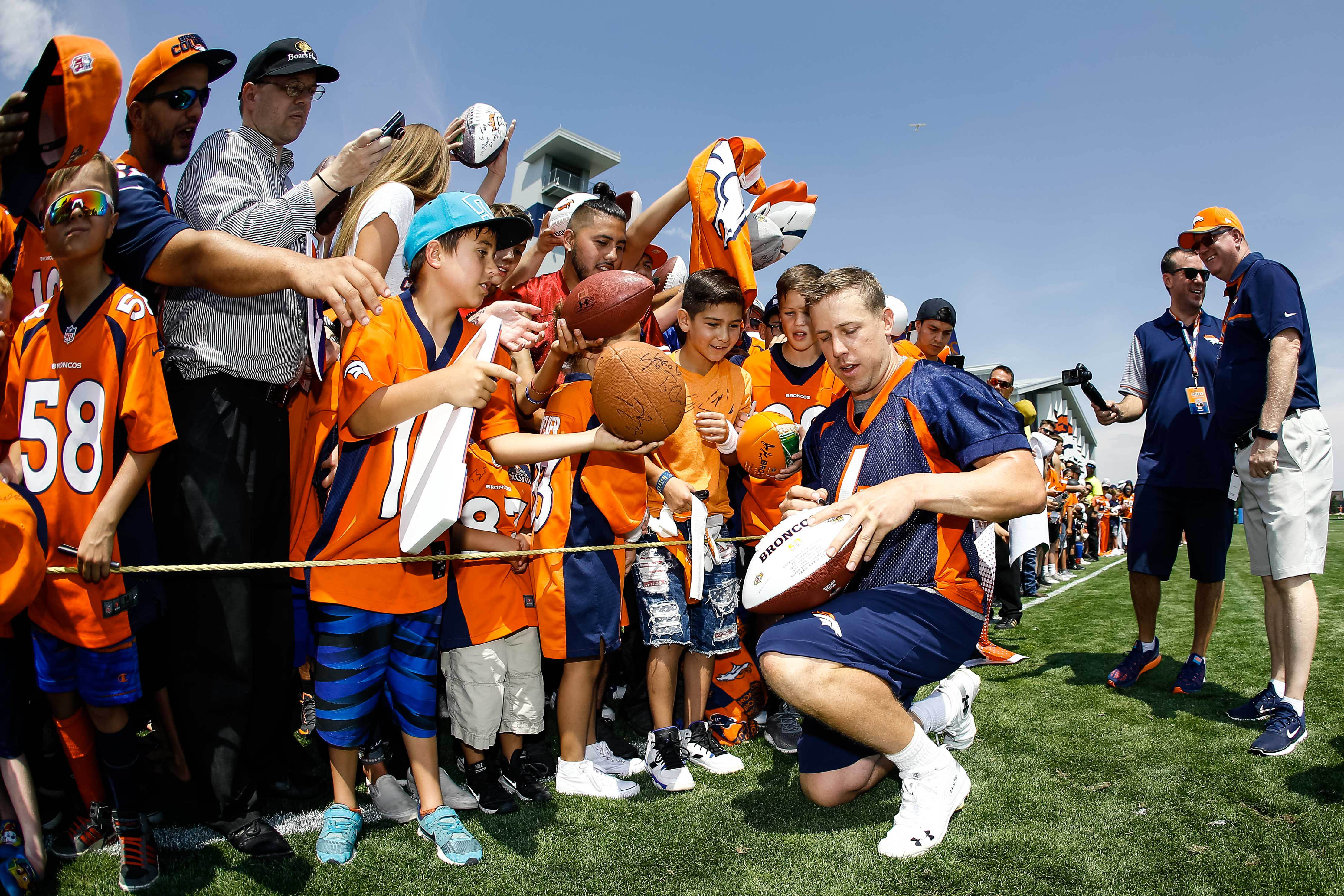 The Denver Broncos wrapped up day one of training camp with excitement in the air and new faces on the rosters who hope to make a major impact on the team.
Quarterback Case Keenum was one of the biggest off season signings for Denver and is ready to tackle the season. Though Keenum and his receivers met multiple times in the off season to build chemistry, now it's for real as the season begins.
"Building chemistry, having fun," Keenum said of his off season meetings with his wide receivers. "Always learning, always falling back on who I am…Always growing and learning and trying to be the leader that this teams needs me to be."
Keenum and the Broncos were greeted to a massive crowd of Bronco fans on the hill at UC Health Training Center.
"It was nice to get the reception we got from them today," Keenum said on the fans who attended camp, who also spoke about his feeling before his first practice as a Bronco and seeing the fans lined up before he even got to the facility.
"I don't know if I like the word anxious, I'll say nervous. It's not an anxious nervous, because I know I'm prepared for it. When I showed up this morning and I see fans lined up before I get here. I'm like 'oh, it's on now. This is the real deal, this is the Denver Broncos.'"
Click here to listen to Case Keenum's post-training camp practice at the podium.