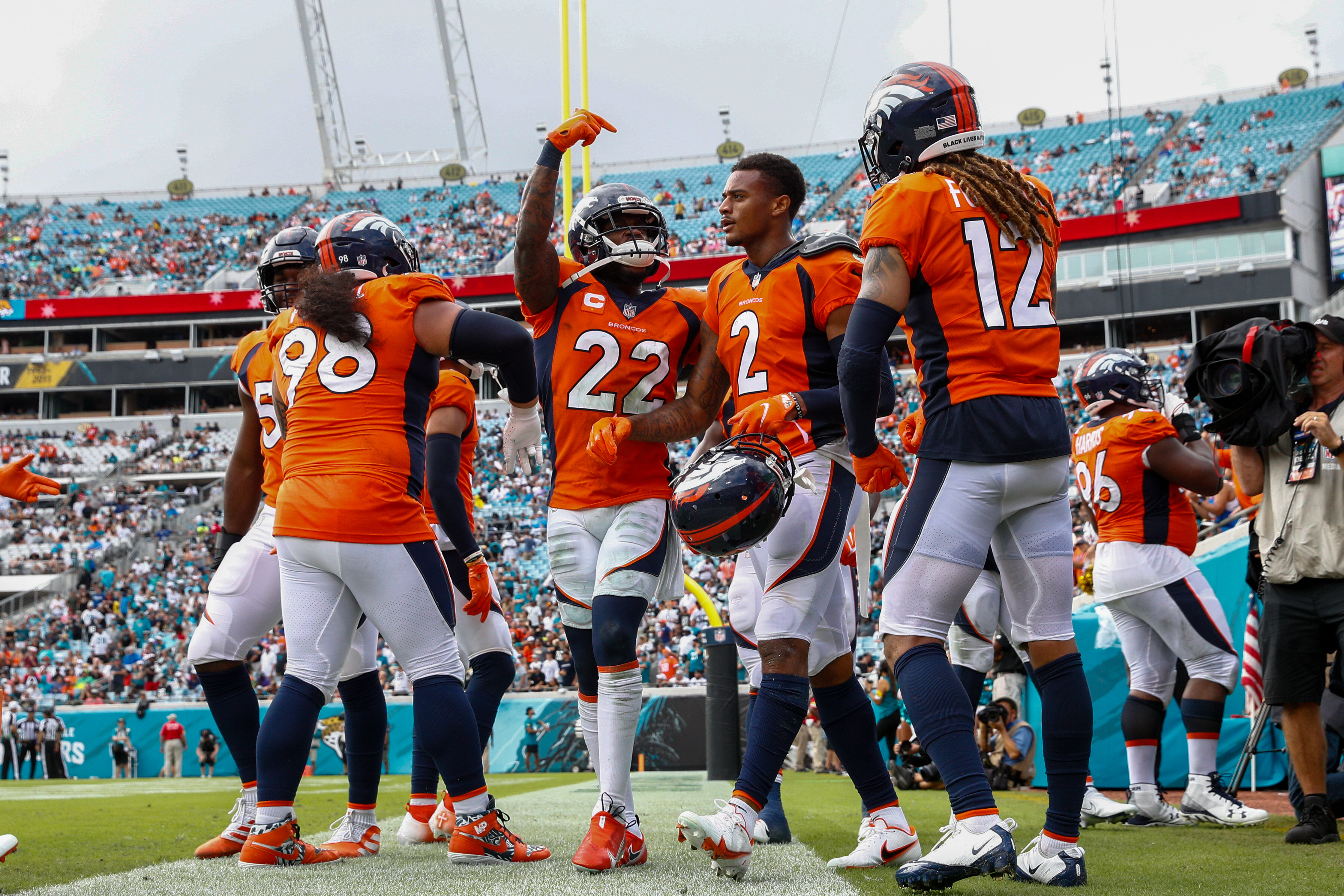 Quite literally, there's nothing better than 2-0.
And that's what the Denver Broncos are. In the standings, they're perfect. Vic Fangio, who had yet to win a game in September, is suddenly 2-0 in September of 2021. Teddy Bridgewater, 50 percent of the highly controversial "50-50" training camp quarterback competition, is 2-0, too, joining the likes of Drew Brees (2018), Aaron Rodgers (2015) and Jeff George (1994) as one of only four quarterbacks to ever open a season with two games of two passing touchdowns, no interceptions and a 75 percent completion rate (with a minimum of 12 attempts.)
The questions marks and demons that plagued the Broncos heading into the season feel like distant history. Heading home for a Week 3 matchup with the lowly New York Jets, one can fairly and confidently suggest that the Broncos will move to 3-0, something that hasn't taken place in Denver since 2016. All is right with the world.
Or is it?
Nobody likes to be nitpicky, but in sports, that's what we do. It's too early to conclude that the Denver Broncos are a good football team, but unfair to conclude they're not. They've done what they needed to do thus far – all anyone can ask – but are the Broncos truly golden or are they fool's gold?
Begin with Bridgewater. For practical purposes, there's really zero place in which to fault the Broncos quarterback. As NFL signal callers go, he's been nearly perfect. About the only question mark surrounding Teddy Two-n-Oh! is the competition. Yes, Bridgewater has been flawless, but he's done so against the Giants and Jaguars, both 0-2, both losing to mediocre (at best) opponents in Washington and Houston. With regard to Houston, the Texans, who lost to the Browns on Sunday, slapped 37 points on the Jags in Week 1; Denver only put up 23. Nitpicky? Perhaps. But also just facts.
Some other, real, concerns…
Von Miller is only a concern if you're a right tackle or opposing quarterback. Miller looks like the dominant edge rusher who won Super Bowl 50 MVP. But Bradley Chubb, who figured to be a big part of the Broncos pass rush, not only looked pedestrian yesterday, but is hurt once again. That's not his fault, but Chubb is quickly earning a reputation of being injury prone. When the Broncos face better opponents, it will take more than Miller to provide pressure, and Chubb may not be the answer.
The injury bug hits every team, but it's bitten the Broncos beyond Chubb. With Jerry Jeudy out with a high ankle sprain, it was imperative that former Pro Bowler Courtland Sutton step up and show that he's at full strength and capable of returning to form. Against the Jaguars, he unquestionably stepped up – to the tune of nine catches for 159 yards, in fact. Impressive, no doubt, but Sutton still possesses a slight limp, as noted by the Broncos-Jaguars CBS broadcast crew. Is Sutton just knocking off the rust, or is there cause for concern? It's a fair question to ask.
Health has also impacted the Broncos offensive line. Against the Jaguars, there was a noticeable void on the right side of the offensive line. With Graham Glasgow out with an irregular heartbeat, Bridgewater was often under siege, scrambling to elude pressure, or, taking one of the Jaguars three sacks.
But it's not "just" injuries that are cause for concern. Again, perhaps several of the following observations can be classified as "nitpicky," but they're also tough to argue.
As good as K.J. Hamler looked in preseason, he's been inconsistent thus far. Against the Jaguars he caught just one pass for five yards, dropping another that would have been a tough catch, and missing a potentially big gainer when he and Bridgewater appeared to not be on the same page down the seam. Against the Giants, Hamler dropped a deep ball that would have resulted in a touchdown.
It's difficult to be too critical of Patrick Surtain II, but at the same time, he was clearly Urban Meyer's target of choice in the Broncos secondary. The Jaguars obviously looked toward Surtain II – especially early – in the passing game. In fact, Trevor Lawrence dissected Denver's defense on the game's first drive. The Broncos stiffened, shutting down the Jags as the game wore on, but early, the vaunted Fangio defense looked vulnerable. Though Surtain II might not be a polished veteran just yet, it was the Broncos rookie who laughed last, hauling in his first career interception. He certainly projects to be an excellent player, but as the potential "weak link" on a defense that features a bevy of solid veterans, it's also certain teams will test the youngster.
Speaking of weak links, wasn't the middle linebacker position supposed to be problematic for the Broncos? So far, it hasn't been, as Alexander Johnson and Josey Jewell look adequate if not formidable. Has that combination benefited from facing two suspect offenses, or are they legitimately good? Unfortunately, the injury bug got to Jewell yesterday, too, so that situation is somewhat fluid as well.
If there's a single constant – a sure fire bet – when it comes to the Denver Broncos, it's that their special teams play is a disaster; it has been and looks to be that way still. Yesterday, the incompetence on special teams reared its ugly head once again, giving up a kickoff return touchdown that made the game unnecessarily interesting for a split second. How special teams coach Tom McMahon still has a job is a mystery the Broncos might want to solve.
Heading into Week 3, the Broncos are 2-0. That's a fact that everyone can celebrate. If they beat the Jets next Sunday, the celebration will justifiably continue.
But these Broncos cannot be trusted entirely. Broncos fans should proceed with nothing more than cautious optimism.