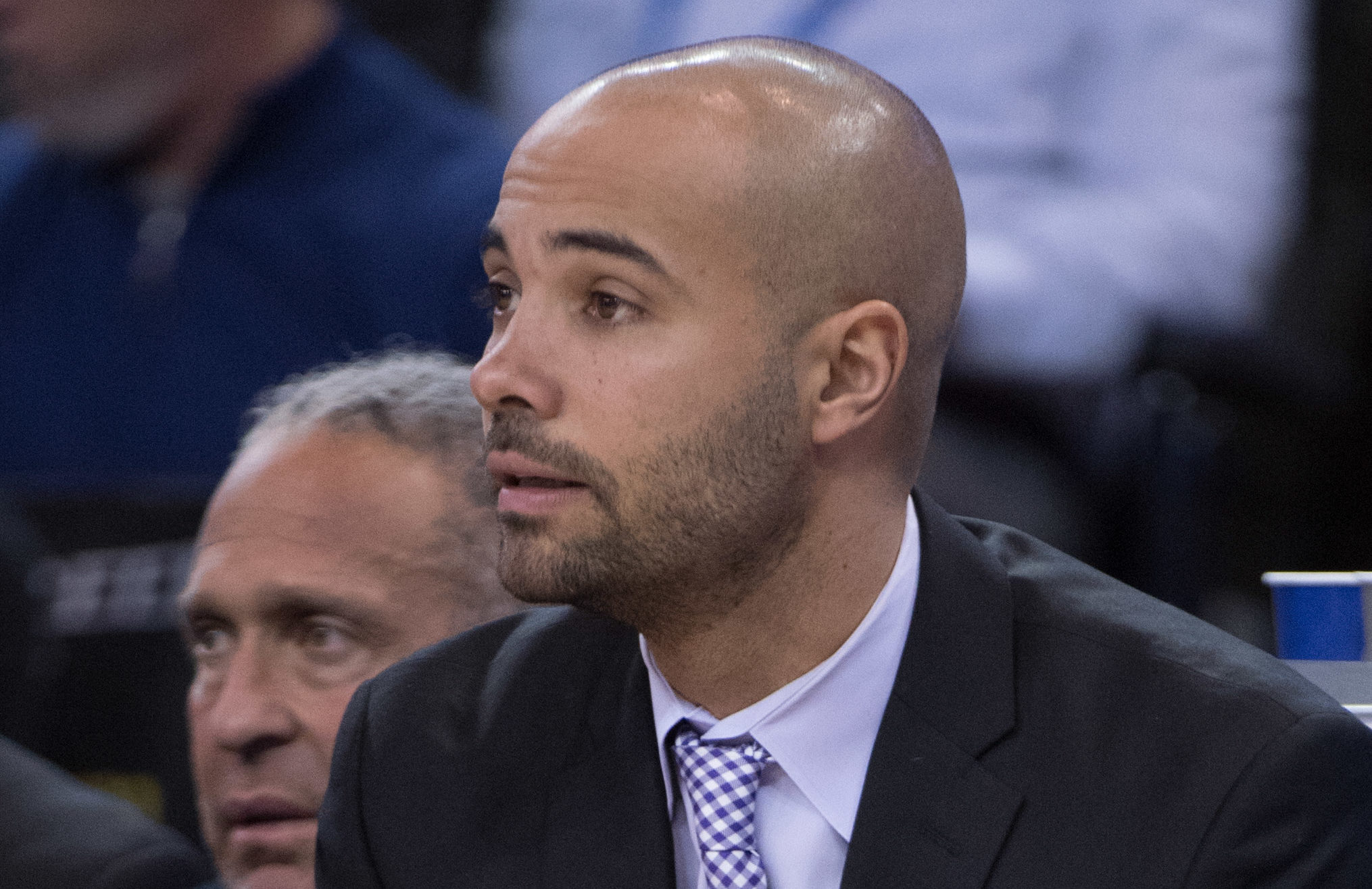 According to Zach Lowe of ESPN, the Cleveland Cavaliers have requested permission to interview Denver Nuggets' assistant coach Jordi Fernandez.
Fernandez has history with Cleveland. He was on the Cavaliers' player development staff from 2009-13 before joining the coaching staff of the Canton Charge, the Cavaliers G-League team. He was an assistant coach for just one year before taking over as the head coach of the Charge in 2014. He remained in his role as the head coach of Canton for two years before Nuggets' head coach Michael Malone — who was also on the Cavaliers' coaching staff in 2009-10 with Fernandez — brought him to Denver as one of his assistant coaches in 2016.
Fernandez, who has a masters degree in sports psychology, has been an important fixture in Malone's coaching staff, but his player development background has led to him becoming a favorite among players while also keeping his ability to get the most out of his guys sharp. He has experience as a head coach in the G-League as well as at Summer League with the Nuggets in 2018.
A natural next step forward would be a team showing interest in him to be the head coach of their franchise and the Cavaliers could be the team to potentially present that opportunity — if they don't offer it to Fernandez's fellow Nuggets' assistant coach Wes Unseld Jr. first, who they requested to interview as well.
On Thursday morning, the Nuggets granted the Cavaliers permission to interview Unseld Jr.
Fernandez and Unseld Jr. are not the only members of the Nuggets franchise who have been targeted for other jobs. Calvin Booth, Denver's assistant general manager, was in the running for the open general manager position for the Minnesota Timberwolves. Tim Connelly, Denver's president of basketball operations, was being targeted by the Washington Wizards. Last offseason, the Milwaukee Bucks targeted Arturas Karnisovas — who was Denver's assistant general manager at the time and is now their general manager — to be their general manager.
That is a theme that can be expected over the coming years. There will be many rebuilding franchises who look at the rebuild the Nuggets put together and try to emulate them by trying to hire away members of their front office and assistants on Malone's coaching staff.
There are few, if any, rebuilds that were more successful than Denver's which makes all personnel in Denver desirable to other teams.