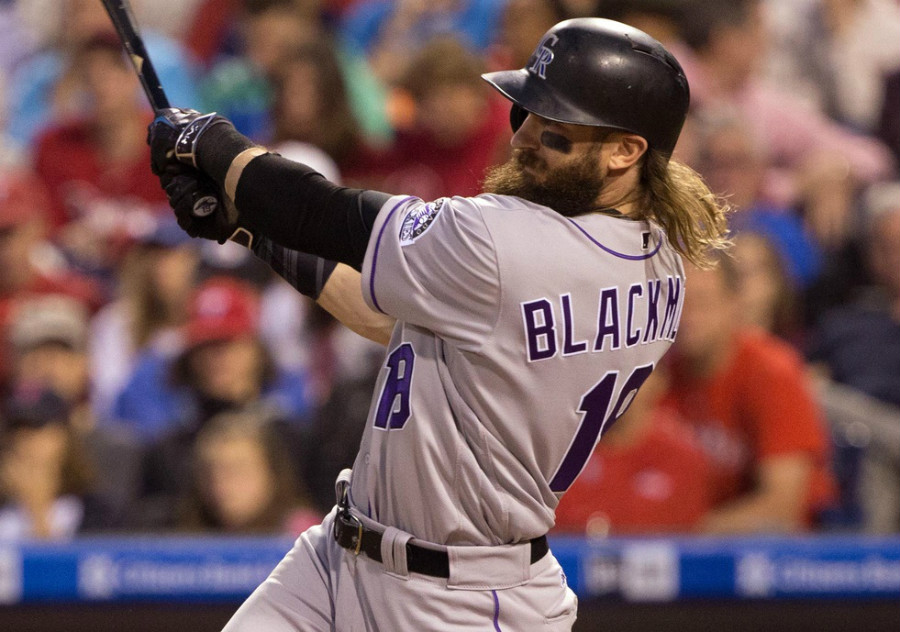 Colorado Rockies outfielder Charlie Blackmon will participate in the 2017 Home Run Derby, according to Buster Olney of ESPN.
Blackmon will join, Mike Moustakas, Giancarlo Stanton, Aaron Judge, Gary Sanchez, Cody Bellinger, Justin Bour, and Miguel Sano in the competition.
Blackmon, 31, has been a standout for the Rockies at the plate this season. Blackmon currently leads the league in triples and hits but has also displayed his power by belting 18 home runs throughout the 2017 campaign so far.
Blackmon is an unconventional leadoff hitter in the sense that he can hit for contact and power which has helped evolve Colorado's offense into the most dynamic in baseball.
In Monday's game, just minutes after it was announced that Blackmon would be participating in the event, he showed baseball why he's deserving of a spot in the Derby.
And almost on cue, @Chuck_Nazty shows us why he'll be swinging for the fences in Miami. pic.twitter.com/wAhM9Ji8K6

— Stadium (@watchstadium) July 4, 2017
This will be the first time Blackmon has taken part in the All-Star festivity. In addition to the Derby, Blackmon was selected to be a starter for the National League All-Star team.
Blackmon is currently hitting .313 with 18 home runs and 59 RBI's on the season.
The Derby will take place Monday, July 10th at Marlins Park in Miami.