 Junior D'Shawn Schwartz has been a household name in Colorado for some time now. Like many talented players in Colorado he had virtually been an unknown on the national radar. Late last summer D'Shawn, a Colorado Springs resident was able to participate in the USA Basketball Junior training camp. The training camp annually takes place in Colorado Springs, which is why Schwartz was able to participate. The top high school players from across the country participated in the weekend long camp.
Going into the camp Schwartz was considered to be the local kid that would simply be a quality practice player for the top players in the country. The camp turned out to be Schwartz's coming out party. By the conclusion of the camp Schwartz solidified himself as one of the top prospects in the country, and has been on a meteoric rise every since. ESPN recently released its Top 60 national prospects for the class of 2017 and Schwartz was the lone Colorado prospect on the list at number 42.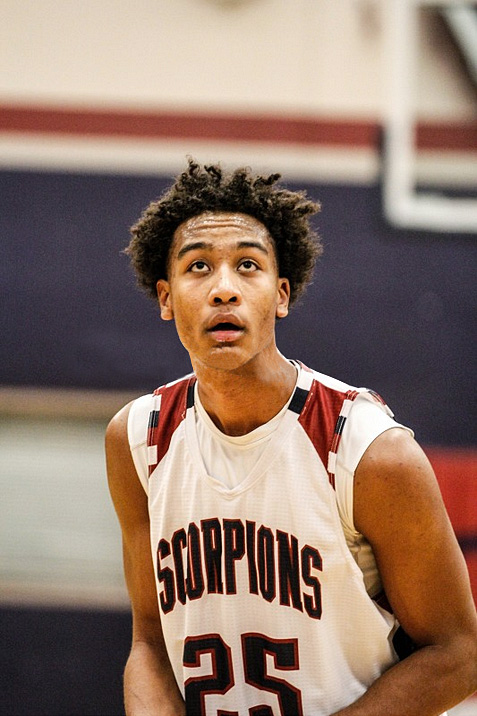 Player Evaluation: Schwartz is a versatile 6'6 small forward. He is a lefty with a strong frame, long arms and legs and big hands, which allows him to appear and play bigger than his height. He is very polished and skilled. He's a very cerebral player and he's very well rounded as a player. Has the potential to develop into a matchup nightmare at the next level with his perimeter skill set he can exploit bigger defenders inability to contain dribble penetration. With his size, strength and touch he can post and punish smaller defenders.
At the major division 1 level he is not ultra athletic, but has improved in that area. He makes up for not being a top tier athlete with his intelligence, skill and anticipation. He is a good shooter from three, but not great at this point in his career.
What makes Schwartz one of the nations best is the diversity of his scoring. He can beat you from three, he can create and break you down, he's smart enough to score off of offensive action and big enough to score in the post, he can also elevate and finish above or is strong enough to finish through defenders. He can facilitate and be a point forward with his ball handling and vision. He is a very intelligent player that picks up things fast and he is a tireless worker who truly loves the game and the process it takes to be great.
Schwartz currently has offers from Colorado, Weber State, UNLV, Utah State, Rice, Washington State and VCU. He also has serious interest from Arizona State, Kansas, Cal, Stanford, Gonzaga, UCONN, Arizona, New Mexico, Denver, Wake Forest, Wyoming and Utah.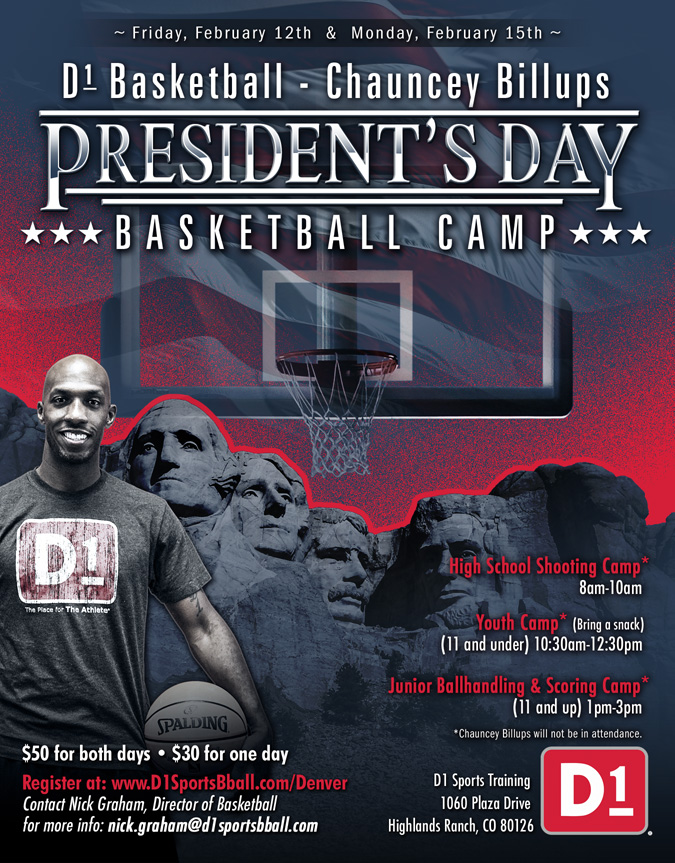 About the Blogger: 
Nick Graham is the director of basketball for Chauncey Billups D1 Basketball in Highlands Ranch. Graham, who played collegiately at Washington State University trains basketball players of all ages and skill levels including many of the states top high school and collegiate players along with NBA players as well. In addition, Nick travels the country working with some of the nations top prep players. Along with leading D1 Basketball Training nationally, he also works with Spalding and many of the top trainers in the country including Johnny "Handle Life" Stephene. Through his partnership with Spalding Nick will travel to the 2016 NBA All Star game to provide youth players in the Toronto community with NBA All star training along with Stephene. Also, Nick and Stephene will lead regional All American camps this summer with D1 Basketball, Spalding and NBA players Chris Paul, Chauncey Billups, Carmelo Anthony amongst others. Nick's passion is assisting Chauncey Billups in mentoring, developing and celebrating the young players and coaches along with educating and empowering parents of basketball players all over Colorado.
Follow Nick on Twitter @DreamLiveBall & on Instagram @DreamLiveBallNick  
Find out more about Chauncey Billups Basketball Training with Nick Graham @ D1sportsbball.com/Denver