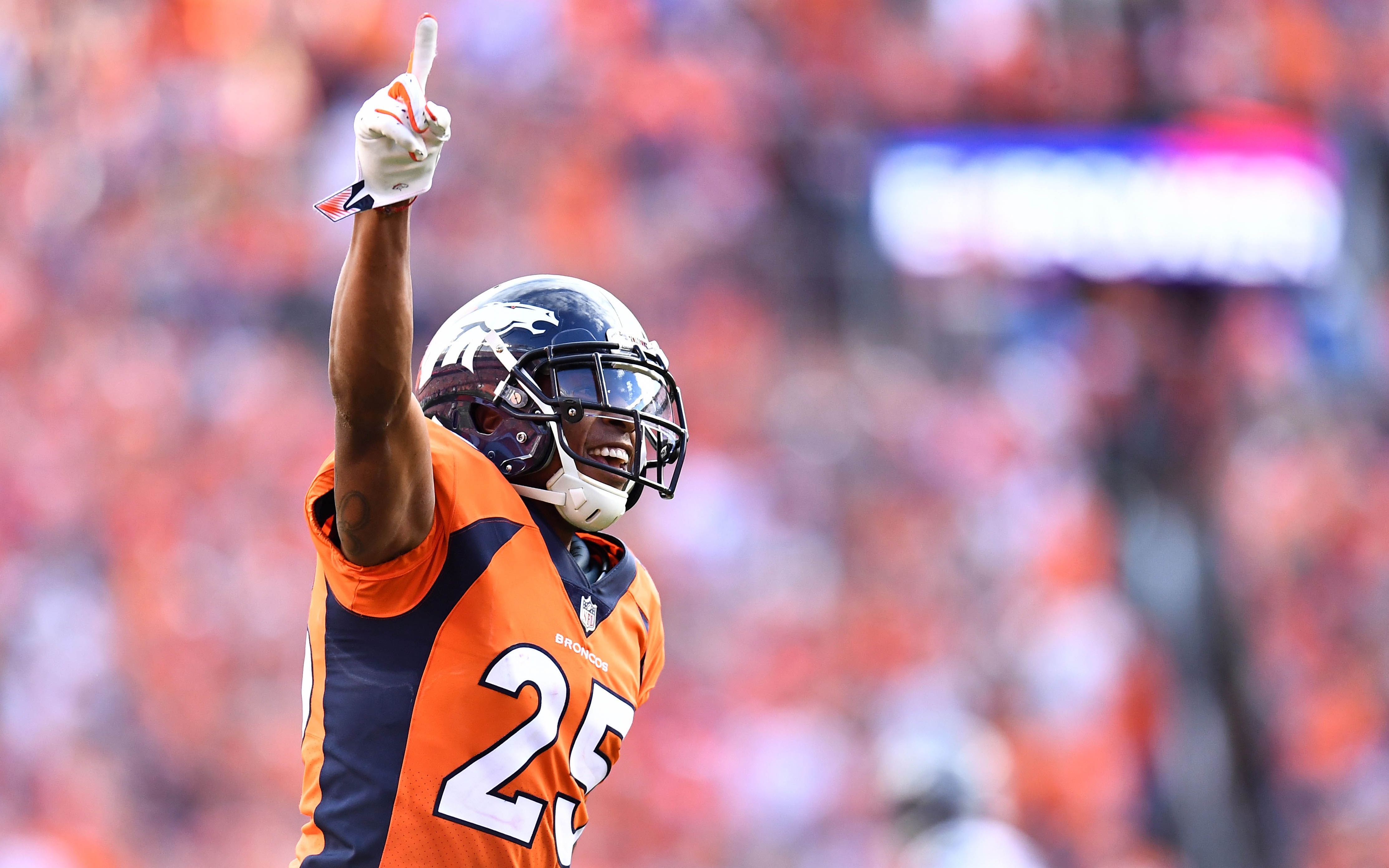 Chris Harris Jr. may be playing elsewhere this fall. According to Adam Schefter, the veteran cornerback informed the Denver Broncos that if he doesn't receive a new contract then he wants to be traded.
Schefter's report comes on the heels of Broncos GM John Elway telling the local media on Tuesday that he doesn't have time to evaluate Harris' contract until after the NFL Draft.
"He's under contract, so we'll talk about that when the draft is over," Elway said. "When I say this, I said we're going to talk about it, it doesn't mean we're going to do it."
When asked if the Broncos would consider trading the veteran defensive back, Elway claimed that he had not thought about it. However, it appears that "Strap Harris" may be forcing Elway's hand.
As it currently stands, Harris is scheduled to make a base salary of just shy of $8 million in 2019. Without a multi-year contract, though, Harris has elected to sit of the team's voluntary offseason workouts.
"It's voluntary," Elway said. "We appreciate all of the other guys that are here that don't have to be here. I really appreciate them being here voluntarily and working on their game."
In 123 career games, Harris has 19 interceptions and 471 total tackles. According to Pro Football Focus, Harris is one of the league's premier slot cornerbacks.  In 2018, he finished the regular season with the fifth-highest coverage grade (86.0) and fourth-highest overall grade (85.1) among all cornerbacks.