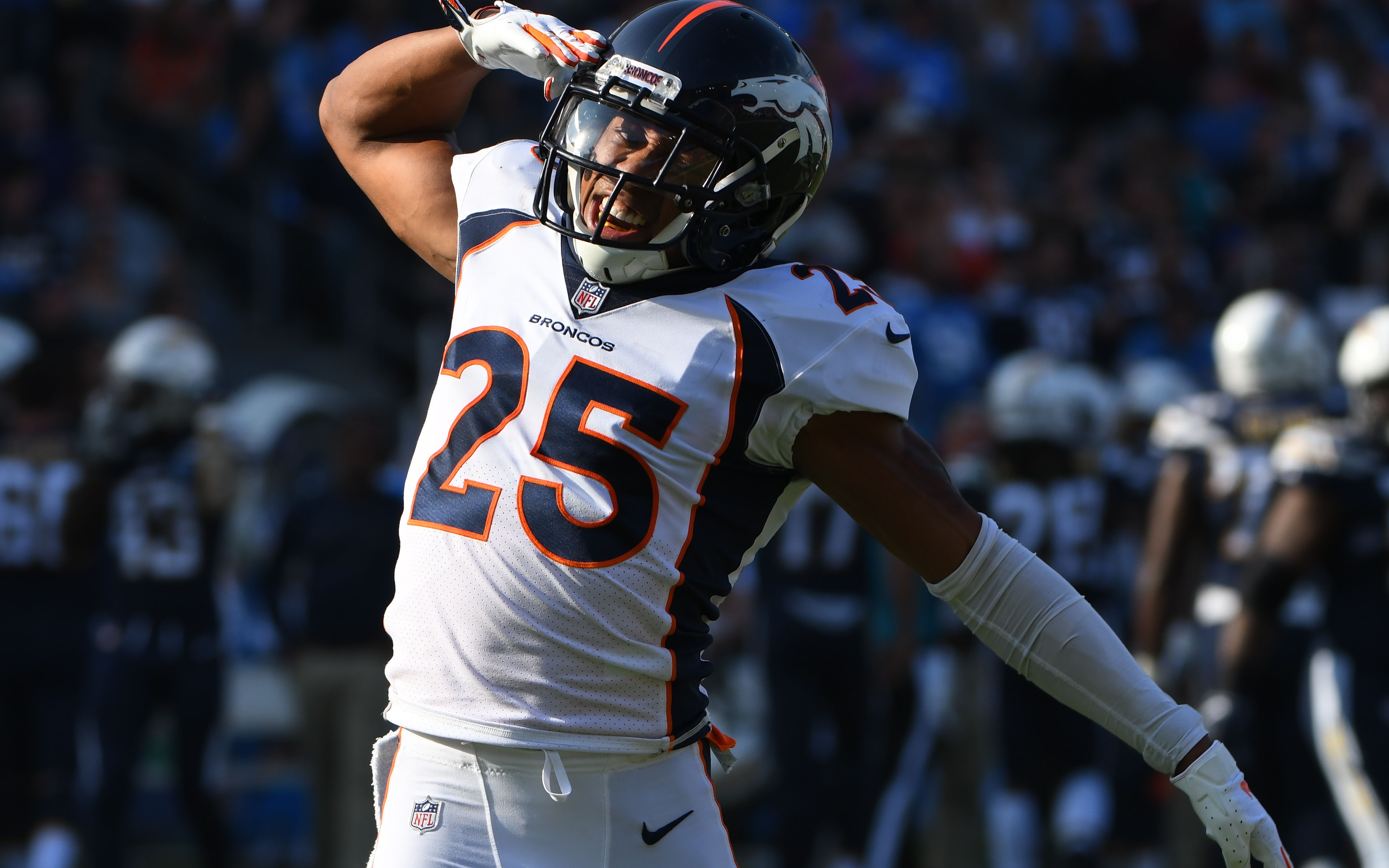 This is the end, the end my friend…for Chris Harris' season, that is.
Harris, who broke his fibula during the win over the Cincinnati Bengals, was holding out hope he could still play again this season. That all hinged on the Denver Broncos making the playoffs, though, which they didn't. And now that they've been officially eliminated, the team placed Harris on the Injured Reserve.
The Broncos signed Craig Mager, formerly of the Los Angeles Chargers, to the roster with Harris going to the IR. Mager has played four years in the NFL, with 10 starts.
Last week, in their loss to the Browns, Harris' injury became more notable because the Broncos needed five safeties to play late in the game with so many cornerback injuries and one — Jamar Taylor — being ejected from the contest. That partially allowed Cleveland to march down the field in a hurry and score the game-winning touchdown.
Now, for Harris, it's time to rest, relax and heal his broken leg.
But, that doesn't mean he's not feisty as ever.
Yesterday, the Pro Bowl results were announced with Von Miller and Phillip Lindsay being the only two Broncos players to make the all-star game in February. Harris — well-regarded as one of the greatest cornerbacks in the NFL today — wasn't happy with the snub.
I'll never get the Credit I deserve outside of Denver it's ok I'm used to it now . #StrapHarris

— Chris Harris (@ChrisHarrisJr) December 19, 2018
With an 86.0 overall grade, Harris was the sixth-best cornerback in the NFL this year for those who played more than 100 snaps according to Pro Football Focus. And, outside of Stephon Gilmore, his tackling was by-far the best among the top-20 cornerbacks this year, too.
That 86.0 overall grade was also the second-best among cornerbacks from the AFC, and yet, Harris didn't get in, which is a travesty. Xavien Howard (No. 23-best, 77.3 grade), Jalen Ramsey (No. 31, 74.1 grade) and Denzel Ward (No. 17, 79.8 grade) all made it to the Pro Bowl with Gilmore, who's been phenomenal this year.
Harris is a three-time Pro Bowler, making the game in 2014-16, but being snubbed the last two straight seasons.
Speaking of snubs, Harris' Denver defensive teammate Bradley Chubb was snubbed, too. With 12 sacks, 51 tackles, 13 tackles for a loss and two forced fumbles, Chubb has been one of the best pass-rushers all season long.
For Harris, Chubb and the rest of the Broncos, luckily there's always next year.