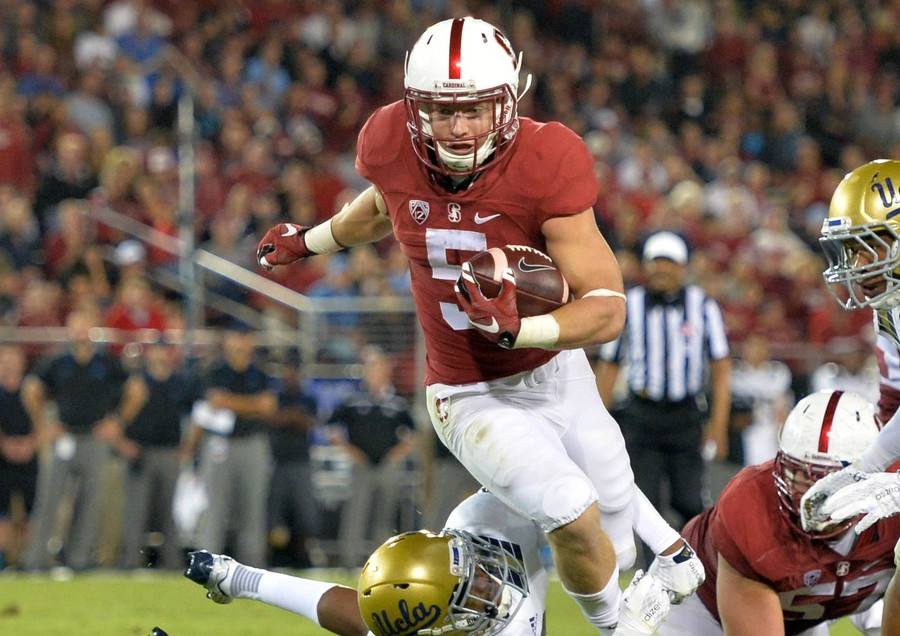 It may have come a couple weeks too late, but the college football world finally got it right.
Christian McCaffrey is AP college football player of the year, the 1st non-Heisman winner to earn honor since 2009. pic.twitter.com/gqkS7SfHpX

— SportsCenter (@SportsCenter) December 22, 2015
The last time this award wasn't given to the Heisman winner just so happened to be the last time an Alabama running back took home college football's most famous trophy. In 2009, the AP gave the award to Ndamukong Suh after he was beat out by Mark Ingram for the Heisman, and this year McCaffrey will take home the award after losing out to Derrick Henry.
And since the award's inception, this will only be the fifth time the AP has chosen to give the designation to someone other than the Heisman trophy winner.
"This award is a testament to all the efforts and support of my teammates, coaches, staff and the entire Stanford football program," McCaffrey said in a statement to the AP on Tuesday, via Yahoo.com.
After grabbing 29 of 60 votes from the AP Top 25 media panel, McCaffrey is the first running back to win the award since Reggie Bush, who's Pac-12 all-purpose-yard record he broke this season.
Next year, though, he'll have another opportunity to bring both awards back to Stanford.