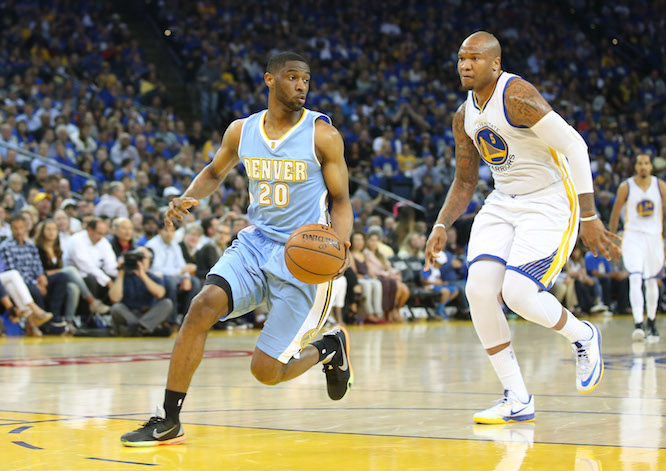 In three games at the Las Vegas Summer League, the Denver Nuggets are 3-0 after an 86-83 victory over the Miami Heat to conclude their warmup games prior to the start of the single-elimination tournament, which starts play July 15.
The guards led the way for Denver as Ian Clark led the way with 19 points off the bench, including going 5-for-8 in 3-point shooting. Starters Gary Harris and Emmanuel Mudiay contributed 12 and 10 respectively, and Erick Green added another 11 of his own.
Denver trailed at the half 41-36, but limited turnovers in the second half and outscored the Heat 50-42 for the victory.
Mudiay outpaced all other Nuggets with 33:46 of floor time. He had a game-high eight assists, but also committed a game-high five turnovers. In what proved to be the biggest play of the game, Mudiay found Ian Clark on the wing on an inbounds play for the go-ahead 3-pointer with 1.9 seconds to give Denver an 84-83 lead.
Joffrey Lauvergne was strong again, logging 28 minutes (his largest effort this summer) and netting 11 points. He's averaging 10.7 points per game over the first three games of the Summer League schedule.
Denver now awaits seeding for the single-elimination Summer League tournament, which begins Round 1 play on Wednesday July 15.