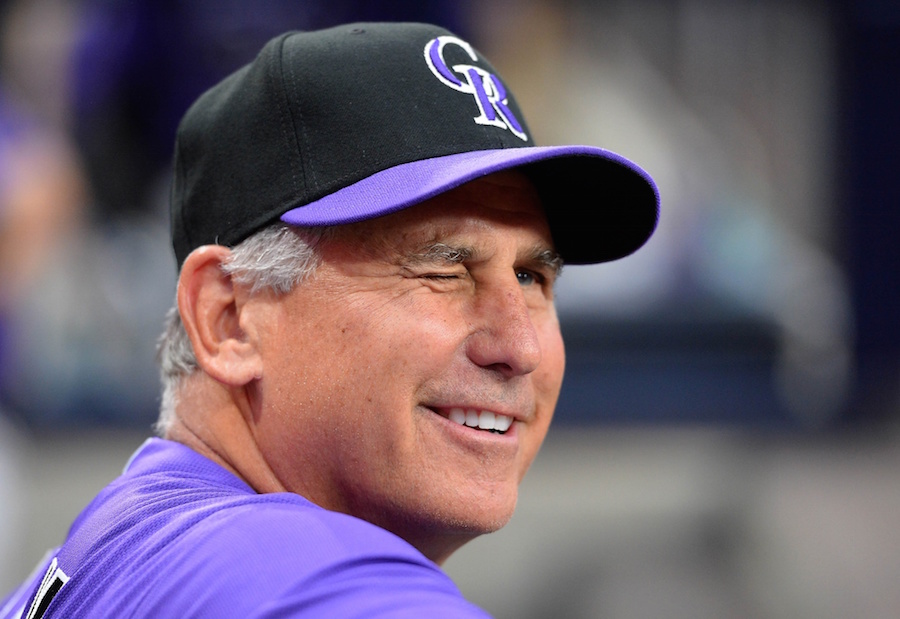 The Rockies have lost eight straight and are in a tailspin as the All-Star break approaches. Former MLB pitcher Jason Hirsh thinks Bud Black is the perfect manager to break the young squad out of their mid-season slump.
Hirsh joined Home Grown Sports on on Mile High Sports AM 1340 | FM 104.7 after the Rockies' eighth-straight loss to talk about bouncing back and silver linings.
"How do these young arms, how does the mentality of these pitchers, these ball players, position guys, what is their mood when they finally do snap this streak. Do they say all right let's move on, get back to business? Do they learn from their mistakes, do they grow from there?" Hirsh asked. "They could go on a ten-game win streak right before the All-Star break and take the National League West by storm, and we won't be talking about this eight-game losing streak. Teams go through these streaks all the time, and it's really how you respond to these streaks that decide if you're going to be a playoff team or a pretender."
According to the former big-leaguer, if anyone can lead the Rockies out of this slump, it would be manager Bud Black and veterans on the roster.
"You have guys like Nolan who's been around for a while, CarGo's been around for a while, Charlie's been around for a while. From a pitching staff side of things, you're still young but there's a few veterans in there. [Adam] Ottavino would be considered a veteran, I guess, on this staff or even a Jake McGee," Hirsh said. "You also have a manager who was a pitcher and understands these things. He spent many long years out in San Diego with a lot of bad teams down there, which tended to have pretty good pitching staffs. So, if anybody knows anything about trying to snap out of a funk it's going to be Buddy Black. You've got the pieces in there to guide you, but at the end of the day these young guys are going to have to figure it out for themselves, and that's part of the growing pains and being a young ball player in Major League Baseball."
Hirsh also thinks the timing is as good as possible to be in a slump with the All-Star break and other festivities like the Futures Game (which Hirsh participated in) rapidly approaching.
"For me it was a tremendous honor to put the USA across my chest [in the Futures Game]. I was amongst my peers and other great ball players who across all levels were supposed to be these big league stars and a lot of them have turned out to be these tremendous players like Troy Tulowitzki, and Joey Votto, and Billy Butler, and the likes of that. So the All-Star game is great to get recognition, but some of these guys are going to enjoy a four-day break," the former pitcher noted. "Charlie [Blackmon], who's been in this league and has had tremendous success and is very deserving of being in the All-Star game, I think it's going to be special. But the Rockies are really looking forward to getting Jon Gray back and having that guy at the top of the rotation who you can really lean on for the rest of the year and maybe take some pressure off those young arms."
Even in the midst of their worst skid of the season, there is still hope for a glorious Rocktober in the making. Bud Black is a key piece in helping them get there.
Listen to the full interview with Hirsh, including his thoughts on the most impressive Rockies stats, in the podcast below.
Catch Home Grown Sports with the Home Grown Bros every Tuesday through Thursday from 10p-midnight on Mile High Sports AM 1340 | FM 104.7 or stream live any time for the best local coverage of Colorado sports from Denver's biggest sports talk lineup.