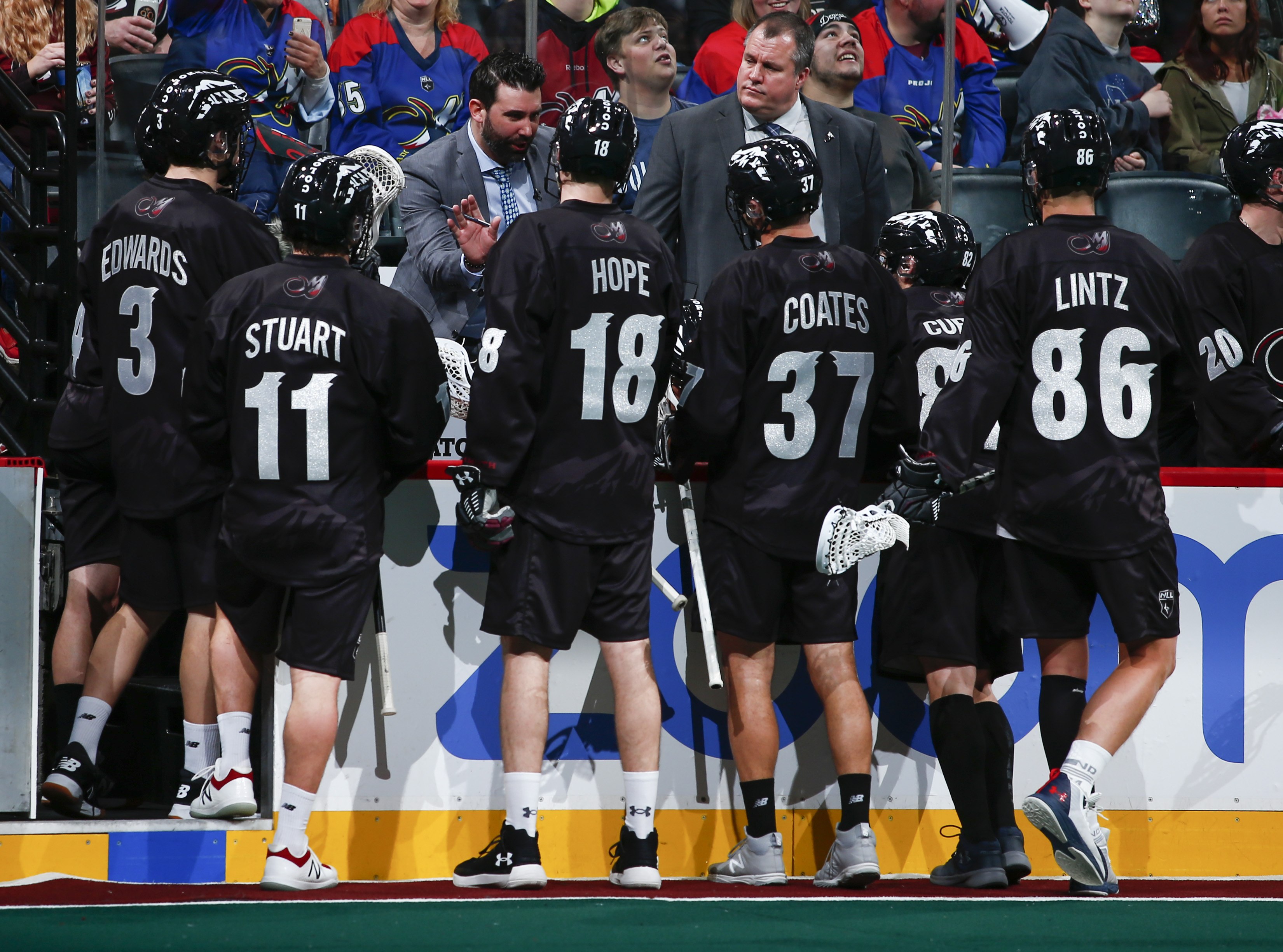 Stellar goaltending and power-play opportunities powered the Colorado Mammoth, but a late-rally fell short as the Toronto Rock beat the Mammoth at Pepsi Center on Saturday night 11-10.
Toronto's press defense pressured the Mammoth all night and seemed to wear on the squad as the later quarters came. With multiple offensive opportunities in the final one minute, the Mammoth couldn't get the equalizer past Toronto goalie Nick Rose and fall to 0-3, their first 0-3 start in the franchise's history since moving to Denver.
Mammoth late-rally falls short, Colorado loses to Toronto 11-10. First 0-3 start in #Colorado #Mammoth history with team in #Denver.

— Ronnie Kohrt (@RonnieKRadio) January 13, 2019
Jacob Ruest started the scoring on '80's rock night' with his first goal of the year, but Toronto netted the next four goals in the first half to take a 4-1 lead.
In the second quarter, Jordan Gilles netted his first goal of the year, a fast-break goal that beat Toronto goalie Nick Rose and that started a run for Colorado. The Mammoth scored four of the next five goals.
It was 'blackout night' at the 'Loud House and to accompany 80's night, the Mammoth 'blacked out' Pepsi Center with special jerseys.
View this post on Instagram
The Mammoth also auctioned off multiple 'black out' jerseys and items, with proceeds benefiting Kroenke Sports Charities.
The night was filled with stellar saves from Mammoth goalie Dillon Ward. Toronto flung 66 shots at Ward, who made a career-high 55 saves. Ward was named the second-star of the game for his performance in the losing effort. After Ryan Benesch's goal with 2.8 seconds left in the first half, the teams remained tied at five at halftime.
After both teams exchanged goals in the third quarter, Jacob Ruest scored his second of three goals that tied the game at seven going to the fourth quarter.
Benesch netted his second-goal of the game to start the final quarter and then Toronto went on a three-goal run that pushed them ahead for good. It was the sixth and final lead change of the game. Rob Hellyer's goal in the final quarter ended up being the difference. Hellyer finished with three goals and two assists and was named the first star of the game.
Eli McLaughlin was named the third star of the game. McLaughlin scored his 100th career goal with 6:07 left in the fourth quarter and finished the night with two goals and two assists. Mammoth defensemen Robert Hope collected his 500th loose ball and
What's Next:
The Mammoth will host the Calgary Roughnecks on January 20th at Pepsi Center, game time is scheduled for 1pm.