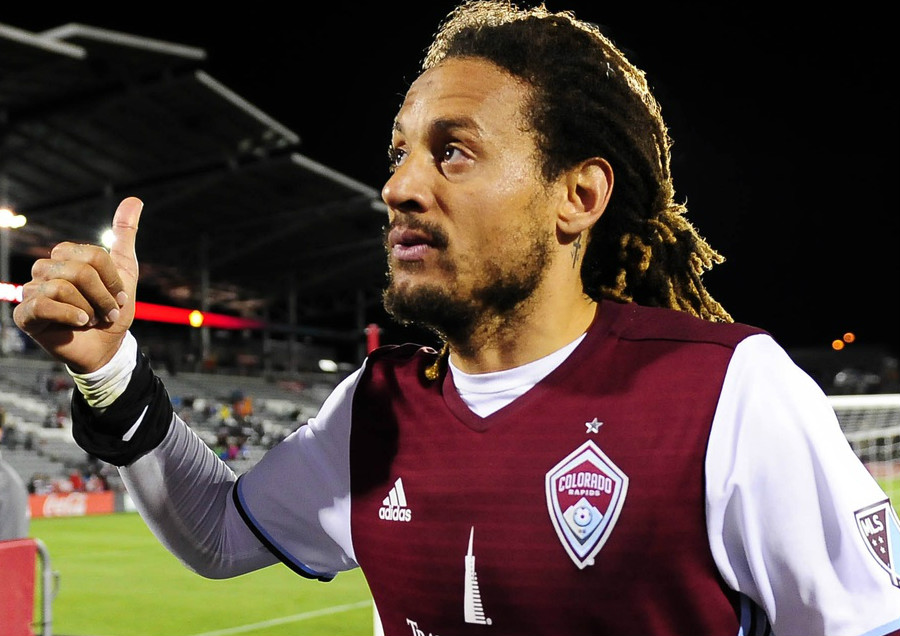 The Colorado Rapids remained unbeaten at home with a 1-0 win over Real Salt Lake Saturday night at Dick's Sporting Goods Park. Jermaine Jones scored the only goal of the match, capitalizing off of an RSL turnover in the 47th minute. The Rapids now sit alone on top of the Western Conference table, two points ahead of the LA Galaxy.
Jones has been a star for the Rapids since his arrival — in four appearances he has three goals. In a tough fought match, head coach Pablo Mastroeni lauded his oldest player's performance.
"He finds ways to impact the game from all different angles and today was a top-notch finish from what was a fantastic build up," Mastroeni said. "At 34, he's still a guy who has so much left in the tank and so much to offer."
Defense needed to come up big in this rivalry match. Salt Lake had two more shots on goal and the edge in possession, 54 percent to 46 percent. In response, Rapids goalkeeper Zac MacMath came up big with his third shutout of the season.
"I think going into this weekend's game I really focused on being confident and making sure the guys felt confident with me back there," MacMath said.
Confidence has been a big aspect of what the Rapids believe is the difference between this season and last.
"It doesn't matter who we're playing, I think every game we've gone into we've been in it and have had a chance to win it," said MacMath. "Really just the confidence day in, day out has been incredible."
Even Real Salt Lake noticed the change in attitude.
"I think this year Pablo has got them believing in the system that they're playing and they're fighting for each other," said RSL defender Tony Beltran. "The biggest thing that they have that they didn't have last year is the belief."
The Rapids improve to 6-2-2 and take back the Rocky Mountain Cup, which it lost to Salt Lake in a 1-0 loss on April 10. The Rapids will stay home to face Sporting Kansas City on Wednesday.