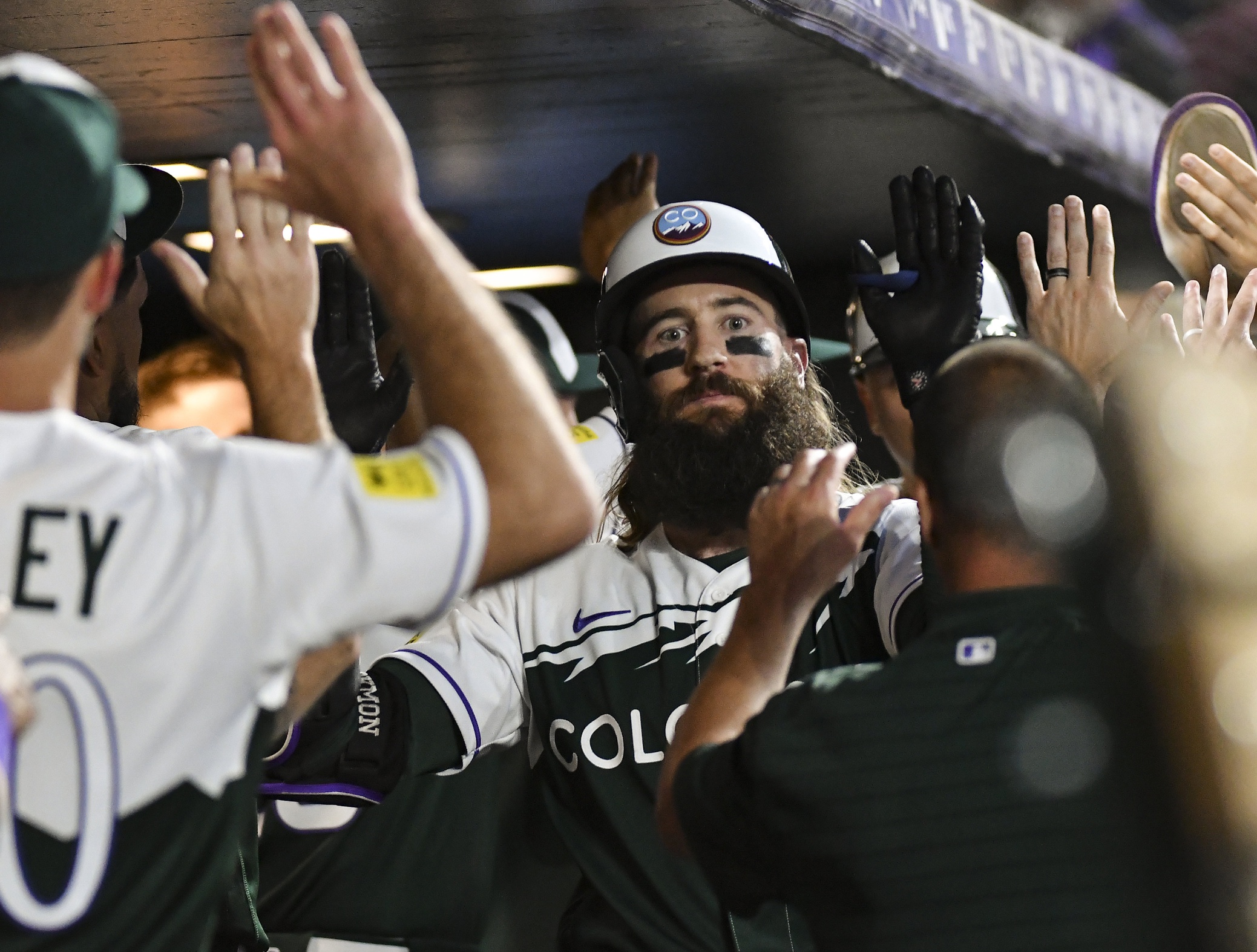 Happy Padres Day. Especially for Rockies fans.
Your home team may not be good, but at least they are the daddies of the Fathers.
By all objective metrics, the Colorado Rockies have been a bottom third team in baseball for the last several years. Ever since their back-to-back appearances in the postseason in 2017 and 2018, they've been battling for a semblance of relevance, especially among their National League West peers.
The Los Angeles Dodgers, of course, remain the big bad bullies of the division and have begun and ended each of the last seven seasons with the best team in MLB on paper. They currently lead with a 40-24 record. 
The Giants of San Francisco have similarly re-developed into a powerhouse, winning 107 games a year ago and well on their way to another great season already 10 games over .500. But that is only good for third place in this stacked division.
The San Diego Padres sit between them at 41-27, nipping right at the heels of the Dodgers. In fact, they would likely be leading the group if not for these Rockies who keep finding ways to mess up their plans.
But despite their woes against just about everyone else, the boys in purple have managed to beat up on the Padres in a way that is starting to become comical.
It goes back to the pandemic-shortened 2020 season where this new and improved version of the Padres first burst onto the scene. They were impressive, going 37-23 before getting bounced by the Dodgers in an NLDS sweep. 
Oddly enough, the Rockies – who fell frustratingly short of an expanded postseason that year – beat the Pads seven times and lost only three, basically handing LA home-field advantage.
Still, considering their meteoric rise and an offseason that saw them swing for the fences, the San Diego club quickly became a popular pick not only to potentially unseat the Dodgers the following season, but to become a dynasty that would dominate the next decade.
That's still on the table, but it hasn't manifested yet.
In 2021, the Padres got off to a hot start with a 15-12 April and a 19-9 May, but they fell hard and fast, thanks at least in part once again for their inability to put away that little mountain team.
They lost 11 games to the Rockies who also managed to beat Arizona 10 times but no one else more than six. San Diego ended up with only five more wins (79) than Colorado.
And so far in 2022, this trend has continued. With a series win over the weekend in Denver, the Rox are now 5-2 against the would-be dynasty.
Yup, they swept 'em just a week after splitting a four-game set out where the weather is perfect in Southern Cali. Thanks to some consistent pitching, an 8-RBI performance from C.J. Cron, more steadiness from a perplexing bullpen and some fireworks on offense (finally) the Rockies were able to dominate the Padres through Father's Day, adding an extra tinge of irony to all of the proceedings.
Padres fans must dread the sight of purple in their sleep.
Make no mistake, the visitors at Coors Field this weekend have been the superior team for a while now. They are on track to get back to meaningful October baseball this year while the local team is still searching for an identity and direction.
But sometimes in life, you've got to take some solace in the little things. 
Rockies fans oftentimes find themselves without a whole lot to cheer for. But at least you can sit back and enjoy the way your team remains a constant thorn in the side of their division rivals.
When it comes to the San Diego Padres, on this Father's Day we ask the question: "Who's your daddy?"
The answer, as it turns out, is the Colorado Rockies.