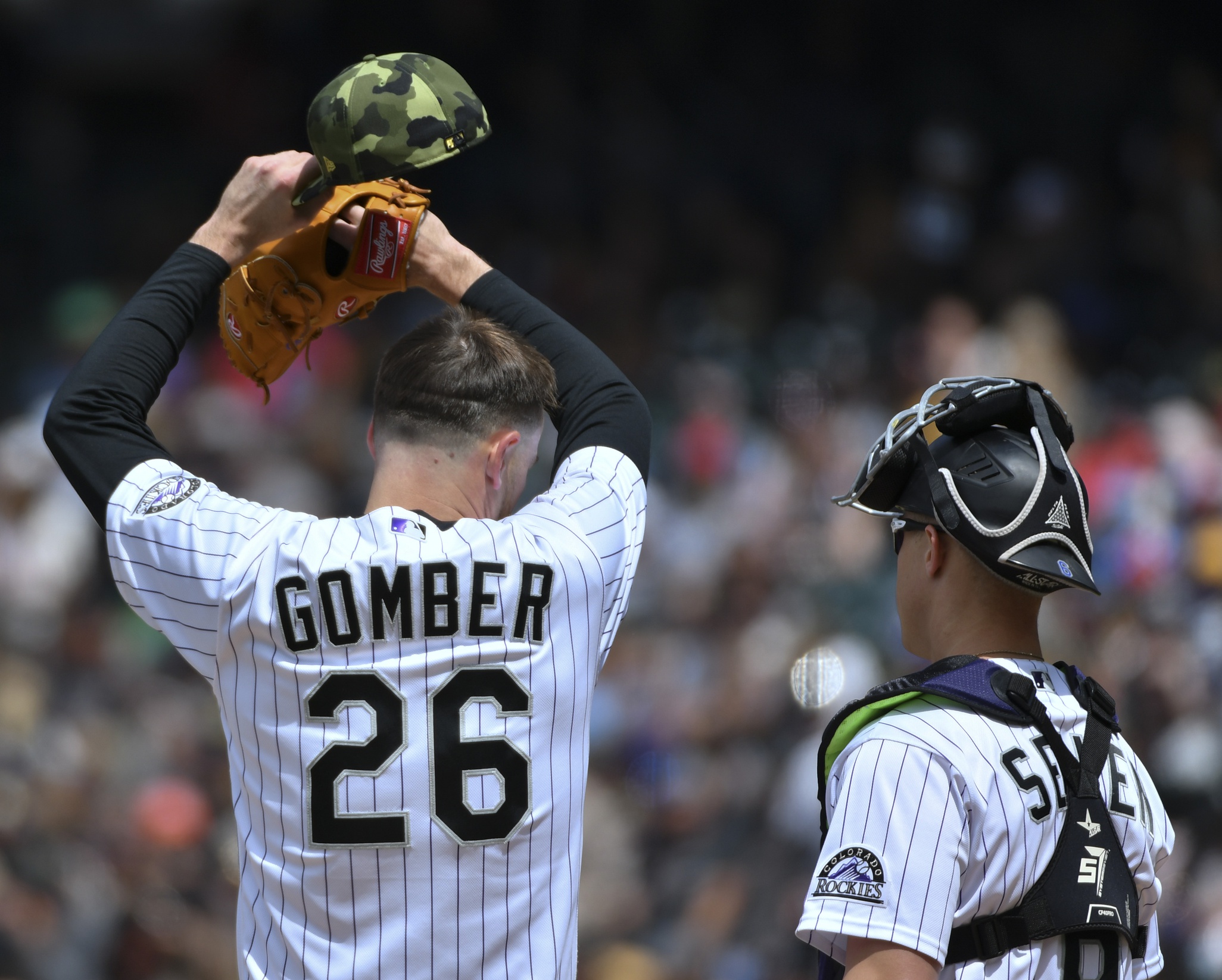 The Colorado Rockies were supposed to dominate at home.
They did all last season and had so far in this one until this most recent home stand where they went a troubling 3-6.
All three games against Kansas City were winnable and that would have been a clean sweep with clean play. Instead, they only grabbed one win, dropping the other two in frustrating fashion, behind bad pitching and bad errors.
Despite falling behind big in both of the first two against San Francisco, once again the Rockies had their chances to win both games, losing the first on a ninth inning home run and the second on an inability to complete the epic comeback.
The first game against the Mets is the only one of the home stand in which Colorado was truly and totally outplayed. They managed just one run against Carlos Carrasco and even that came on an infield single that needed replay review in order to finally be counted.
Meanwhile, German Marquez returned to his struggling ways of 2022, prompting the fair conversation about what exactly is wrong with him this year and how he can get back to being the pitcher who regularly flirted with dominance. He gave up four runs in the first two innings and that was the ballgame. 
But the Rockies bounced back from that dud with a drubbing of Metropolitans. The nightcap of the double-header turned into a laugher as Colorado plated 11 runs to New Yorks three. 
The highlight of the night was an historic performance from catcher Brian Serven who became the first rookie in MLB history to have his first two recorded hits be multrun homers. His pair of dingers powered the club to a big win on Saturday night.
It was an impressive win and set the stage for a chance to salvage this nine-game set if they could just come up with a win on Sunday.
Sure, they'd be a game under .500 instead of two and in May that doesn't make a huge difference. But the team simply isn't playing good baseball right now and a series win against a Mets team that has been second best in the NL could have been a way of regaining mental momentum.
Instead, they ended up getting shut out for the first time all year at home thanks to a brilliant performance from Taijuan Walker and some poor situational hitting. It was a close game at 2-0 and Austin Gomber was fantastic, making it an even tougher loss to take.
The lefty starter went seven innings and only gave up a pair of runs, both coming after a key error from right-fielder Randal Grichuk. Once again, defensive miscues have marked the ugliest moments of the Rockies' ugliest losses.
There are plenty of positives to take away. There always are in baseball. The offense continues to produce more often than not. Tyler Kindley continues to be an absolute treat out of the bullpen. And the team got healthy again by adding Kris Bryant back into the mix.
Oddly enough, the Rockies have a chance to keep the odd dynamic flipping going and recover from a bad home strand with a good road trip.
Visiting Pittsburgh and Washington gives them a chance to get right against the struggling Pirates and Nationals but only if they can overcome the demons that have followed them on the road.
The answer to better play and more wins is as easy to say as it is hard to do. Their starter pitchers who are going well need to maintain. Those struggling need to stabilize. The defensive mistakes need to (mostly) cease. And the offense needs to make the most of the opportunities they have been consistently creating.
If they can't do that, this bad stretch will turn into a bad season in a hurry.