Four of the best high-school hockey teams in Colorado will meet in a battle for the state championship on Thursday, March 6th.
The defending champion Monarch Coyotes will have a difficult test ahead of them when they face off against the Valor Christian Eagles. On the other side of the bracket, the powerhouse Regis Jesuit Raiders will take on a surprising underdog in the Chapparal Wolverines.
Games
#2 Monarch Coyotes vs #3 Valor Christian
#1 Regis Jesuit Raiders vs #13 Chapparal Wolverines
Chaparral Wolverines (#13)
With Regis, Monarch, and Valor Christian earning byes through the first round of the playoffs, the Chapparal Wolverines were the only team who had to take the long road to the semi-finals.
On their way to the semis, the Wolverines dominated #20 Rampart 8-0, before advancing to the second round, where they would come up with a major upset by defeating #4 Fort Collins by the final score of 4-2.
After defeating Fort Collins, the Wolverines would go on to defeat #5 Steamboat in the round of 16.
Regis Jesuit Raiders (#1)
After earning a first-round bye, the Raiders would completely manhandle the Denver East Angels in an 8-1 blowout before having a repeat performance in the third round by dominating the Resurrection Christian Cougars 9-0 to punch their ticket into the semi-finals.
Monarch Coyotes (#2)
After earning a first-round bye, the Coyotes would dominate #15 Castle View in the second round with a 8-1 score. Following the impressive victory, the Coyotes would put up a similar performance against #10 Kent Denver, routing them 6-1.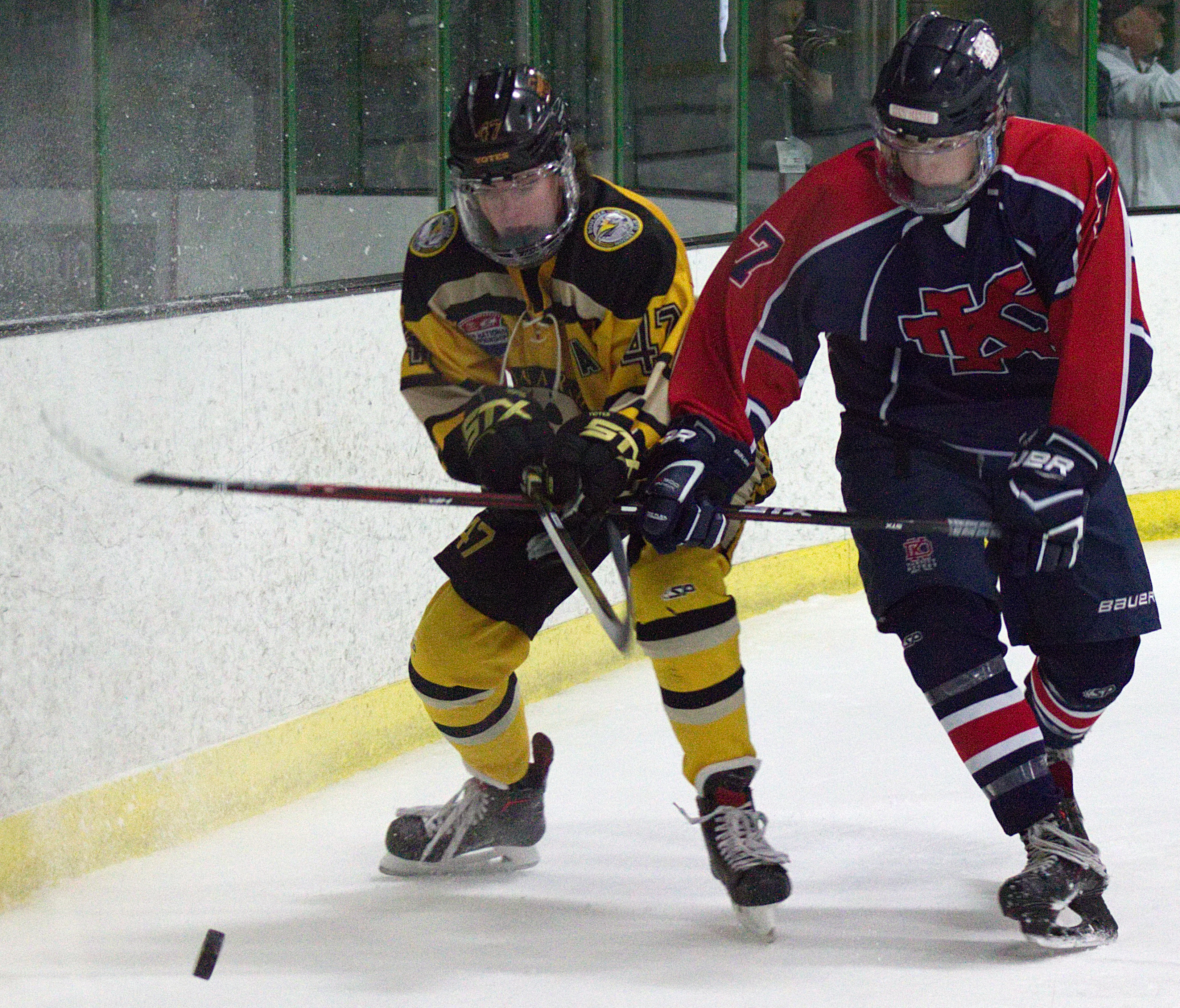 (Photo courtesy of JJ Seaward)
Valor Christian (#3)
Similiar to Monarch and Regis, Valor Christian also earned a first-round bye, where they cruised against #14 Pueblo County in a 6-1, second-round win.
Valor Christian would find some more difficulty in the quarterfinals against #11 Aspen, but would ultimately claim the 4-2 victory to punch their ticket into the semifinals.