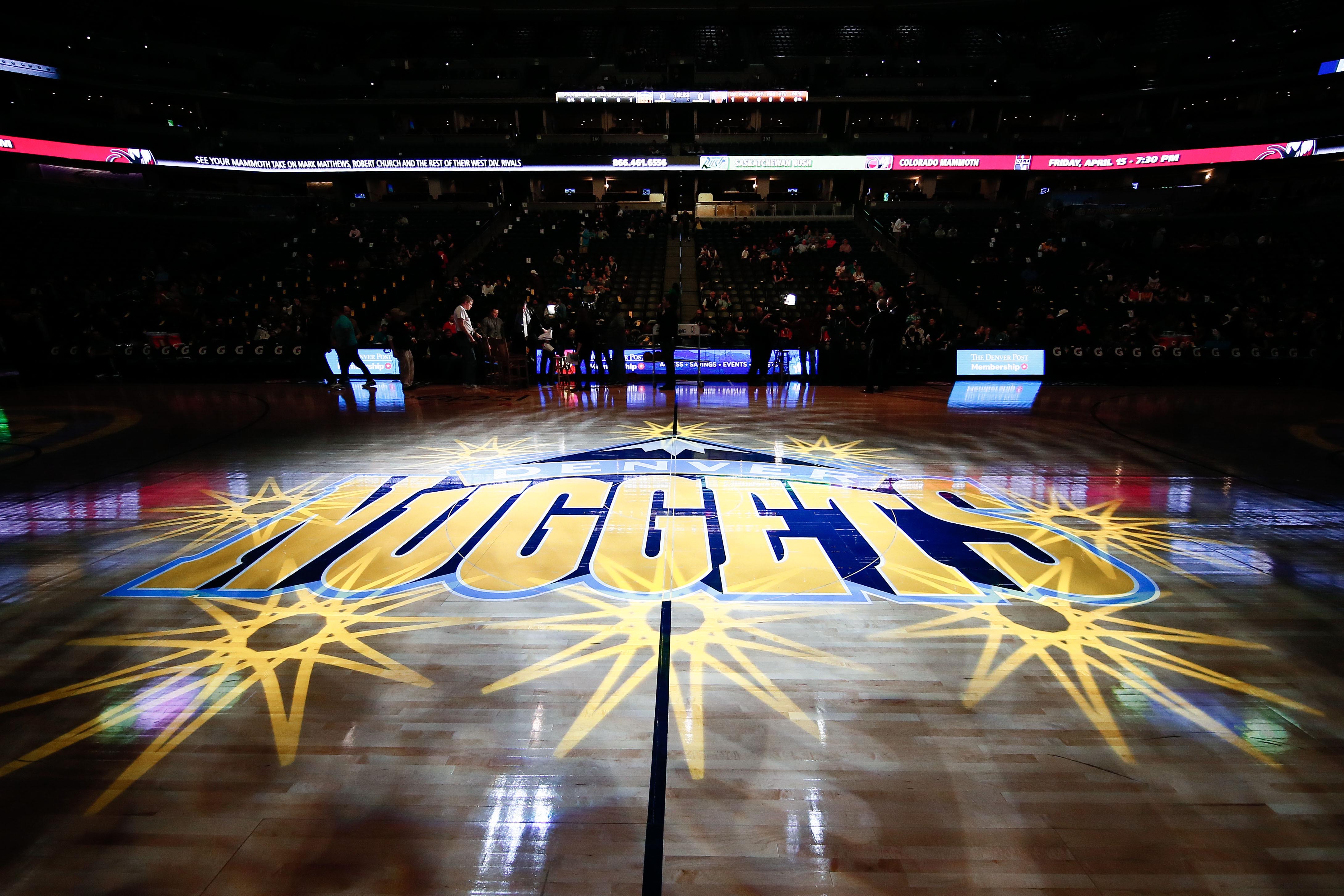 If you're a true basketball fan – not just a fan of the Nuggets, not just a fan of swinging by Pepsi Center on a fun-filled winter night – surely you must have taken note.
The NBA playoffs – sans the Denver Nuggets, of course – have been going on for a few weeks now. And as is always the case, the ingredients required to cook up a title contender tend to bubble toward the surface by mid-May. I realize NBA basketball is not the national pastime, but I'll be damned if there's much better in sports than watching the greatest basketball players on the planet do what they're capable of doing for 48 minutes (not like the 10-12 minutes we witness during the fourth quarter of regular season games). The NBA Conference Finals showcase the game's best teams, players and coaches as well or better than any sport on the planet.
They'll also tell you – you… you there sitting at home on your couch watching other people's teams vying for a championship – what your team is missing.
Want the headed-to-the-store, quick-time shopping list? Here it is.
A superstar (a bona-fide superstar, not one that's up for debate).
Another superstar (this one might be up for debate – preferably not – but if he's in the conversation, and you've already got the bona-fide version, you have the first two ingredients at least).
A very good head coach* (*caveat – this is not totally mandatory; titles can be won without one, but more times than not, a great coach is involved. A superstar can overcome a mediocre head coach, but at the championship level, the more assets, the better).
Role players (they're a must, even Saturday Night Live knows this; there always has been, and always will be, only one basketball… can't have too many chefs in the kitchen, but having some helpful helpers makes everything work).
Defense (gotta have it; you know the old adage).
That's it. If you watched the Cavs-Celtics game yesterday, you saw most of that. If you're going to watch the Rockets-Warriors game Monday night, you'll see more of it.
And based on that, here's what we can deduct about the playoffs and who's about to win it all.
The Cavs aren't done. They've still got the superstar (the ultimate superstar, which may ultimately trump all other factors). They've still got a borderline superstar in Kevin Love (that was actually a debate a few years ago; remember when Nuggets fans were drooling over the idea of bringing Love to Denver?). And they've still got respectable role players (J.R. Smith, Tristan Thompson, Kyle Korver). Not so sure about whether or not Tyronn Lue is a good, or even serviceable, head coch – LeBron James makes that pretty hard to determine. The defense on Sunday was horrific – even our guy Chauncey said so – so they'll have to get that straightened out. So, what is that, 3.5 out of 5? Down 0-1? Who cares? they've still got King James, so anything is possible.
The Celtics aren't out of the woods, nor are they a lucky inclusion. In fact, they may very well beat the Cavs. Up 1-0? What's not to like? (Insert long, thoughtful pause). But here's the sad truth: No matter if the Celtics beat the Cavs, they're not winning it all. Why? Despite having a fantastic cast, the Association's hottest head coach and a defense that has already once halted the best player in the playoffs… They've. Got. No. Superstar. They check the boxes in four out of five categories, but they don't have the one, single, megastar who can singlehandedly carry Beantown to another World Championship. They just don't. Not with Kyrie Irving on the bench. Jayson Tatum is going to be one of those guys, but he must pay his dues. The 2018-19 Celtics? Look out.
If the Warriors don't win it all (which we should all hope), then something went dreadfully wrong (probably that something is LeBron James, or maybe – just maybe – James Harden) Golden State has got it all. Multiple, indisputable superstars, arguably the league's best head coach, a payroll that dabbles into the league's luxury tax, they're battle-tested. Anything less than a championship in the Bay Area is a failure.
Houston is the wild card here (my personal favorite and the team I'd love to see dethrone the Warriors). James Harden is a joy to watch (at least on offense) and Chris Paul is sort of the NBA's version of a pre-'97 John Elway – just a phenomenal player whose resume only lacks a championship. The Rockets have a nifty cast of role players and a coach who – although once didn't cut it in Denver – could potentially win back-to-back Coach of the Year honors. Houston has the goods; their timing is just incredibly poor considering the landscape of the Western Conference.
But back to that couch in Denver (or Highlands Ranch or Broomfield or Aurora).
Where does this leave the Nuggets, a team we love, but one that's on the outside looking in (again)?
Do the Nuggets have an indisputable superstar? Well, they didn't even have an All-Star in 2018, so I think we know the answer to that question (however, I'll accept a superstar "in the making" just to be uplifting).
Do the Nuggets have another, potentially up for debate, superstar? (see the last answer).
Do the Nuggets have a very good head coach? That's a tough one. Michael Malone is loved for the way he's developed much of the Nuggets young talent. He's questioned, however, for his in-game decisions. His players love him (and oh by the way, it's a players' league). And just when you thought he couldn't motivate a team on the cusp of being a playoff team, he somehow coached the young Nuggets to eight wins in 11 games (against 10 at-the-time playoff teams, no less) to cap the season. Denver couldn't squeak in, but the late season run was impressive nonetheless. We'll never know if Malone's job was legitimately in danger or not, but it's safe to say he saved it if it was.
Do the Nuggets have role players? You bet they do. They problem is that too many of these role players are all playing key roles. As in, too key. Role players traditionally compliment a superstar, but what about when the superstar isn't there to be complimented? You've got to have Hakeem, Kobe or Duncan before Robert Horry actually matters. Nobody cares what a great rebounder Dennis Rodman was without Isiah or MJ. (Speaking of Rodman, what about when one of the Association's best rebounders has a massive contract and a role at the end of the bench?) There's a role player dilemma in Denver.
And defense? Well, you know the answer to that. At current, the Nuggets won't be confused with a defensive juggernaut. Despite Malone's reputation as a defensive-minded head coach, Denver's defensive rating this season suggests they're practically the opposite.
How close are the Nuggets? Watch the NBA's Conference Finals and then tell me.
The grocery list is pretty simple. It's as straight forward as eggs, milk and TP. But in the NBA, things aren't King Soopers easy, and the checkout lines tend to require some patience.
The cupboard in Denver is hardly bare. But no matter what, every title contender cooks with the same ingredients.
A trip to the playoffs next season would be swell, but a title will require a few trips to the store.