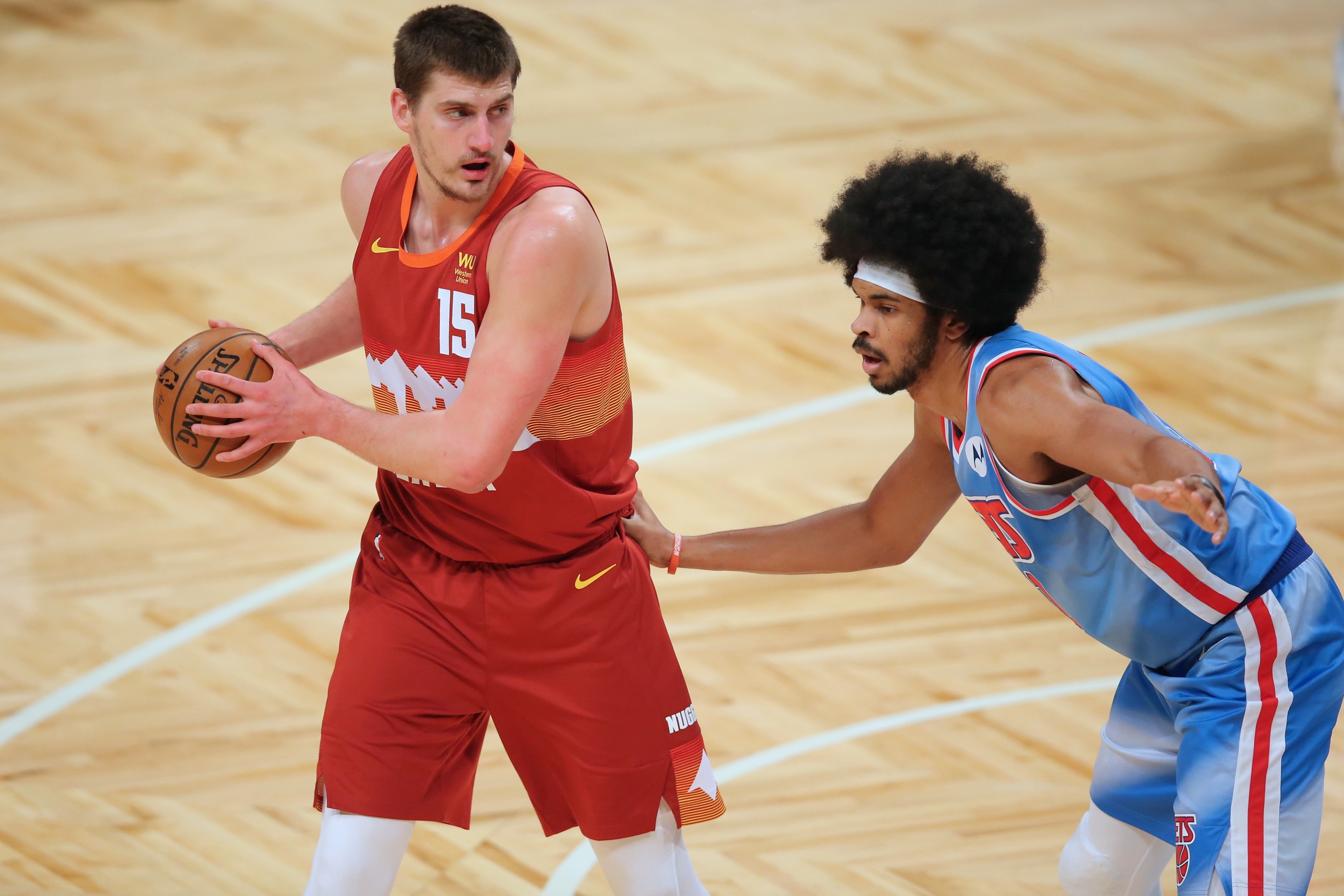 Word to the wise: Do not waste Nikola Jokic.
Not for a game. Not for a season. Not for any chance that might come the Nuggets' way.
Guys like this don't come around very often for any team. Furthermore, NBA teams in the middle of the country just don't land a transcendent talent like the Joker, like, ever. And on the rare occasion they do, it's not long before they're wanting out.
This isn't to suggest that the Super Serbian wants out – that doesn't feel likely. Jokic, by all accounts, truly likes it here. He's the anti-superstar superstar. He doesn't seem to need LA or Miami or New York. This spot suits him just fine.
But dearest Denver Nuggets, don't waste this guy. Put a damn team around him, for crying out loud.
Sitting at 6-7 on the shortened season already, the Nuggets wouldn't make the postseason if it started today. That's a sad statement for a team that just advanced all the way to the Western Conference Finals. Sure, there's plenty of time to turn things around, and with stars like Jokic and Jamal Murray – who's been good but not "bubble good" – nobody should count them out of a playoff spot just yet.
But that kind of thinking is dangerous.
More dangerous is the kind of thinking that must have taken place this offseason, thoughts that rendered the likes of Jerami Grant, Torrey Craig and Mason Plumlee easily replaceable. The Nuggets are selling everyone, themselves included, a bill of goods on too many things right now – that Facu Campazzo is, at the point, anything more than poor man's version of J.J. Barea, that Paul Millsap can still play at the level they need him to, that JaMychal Green can fill Grant's shoes, that Gary Harris is an elite defender or that he'll one day regain his shooting touch. All of it – rumor, hearsay, hope. False hope.
In the blink of an eye, even amidst the impressive evolution of Jokic and Murray, the Nuggets got worse. And it's showing instantly. Pundits like to talk about the "window" of opportunity in the NBA. For the Nuggets, the window will always be narrow (they're not the Lakers, who can buy, or "attract" a title whenever they feel like it), so it's even more critical to take advantage when it's open. Tim Connelly has done a nice job of managing most of the team's key contracts – the core players aren't going anywhere anytime soon – but it feels like Joker and Murray are playing with a skeleton crew right about now, particularly with Michael Porter Jr. mysteriously out (is there, or is there not, something fishy about the entire MPJ situation?).
The Nuggets have a defensive-minded head coach whose defensive toys were just taken away from him. Doesn't it stand to reason that one of two things must happen: Either, the Nuggets get tougher and stronger through a trade or free agent (next season), or, the Nuggets stop trying to force a square peg into a round hole with Malone. He's done a great job with a young and somewhat unique roster, but without the tools he needs on D, how can he succeed? Would Connelly be better off to bring in an offense-first head coach who would thrive having a playmaker like Jokic in his lineup?
Perhaps it's too late to do much this season. The Nuggets aren't making any kind of Rockets-Nets splash anyway. But unless things take a drastic turn for the better – soon – this season may only serve as a tough lesson from which to learn.
The Nuggets have the key pieces. But that can't be enough. The window is open and should, in theory, stay that way for a while. But the results of sitting idle in the offseason are playing out in front of our very eyes. That can't happen again.
So long as Jokic and Murray are Nuggets, now is, and always will be, a critical juncture.