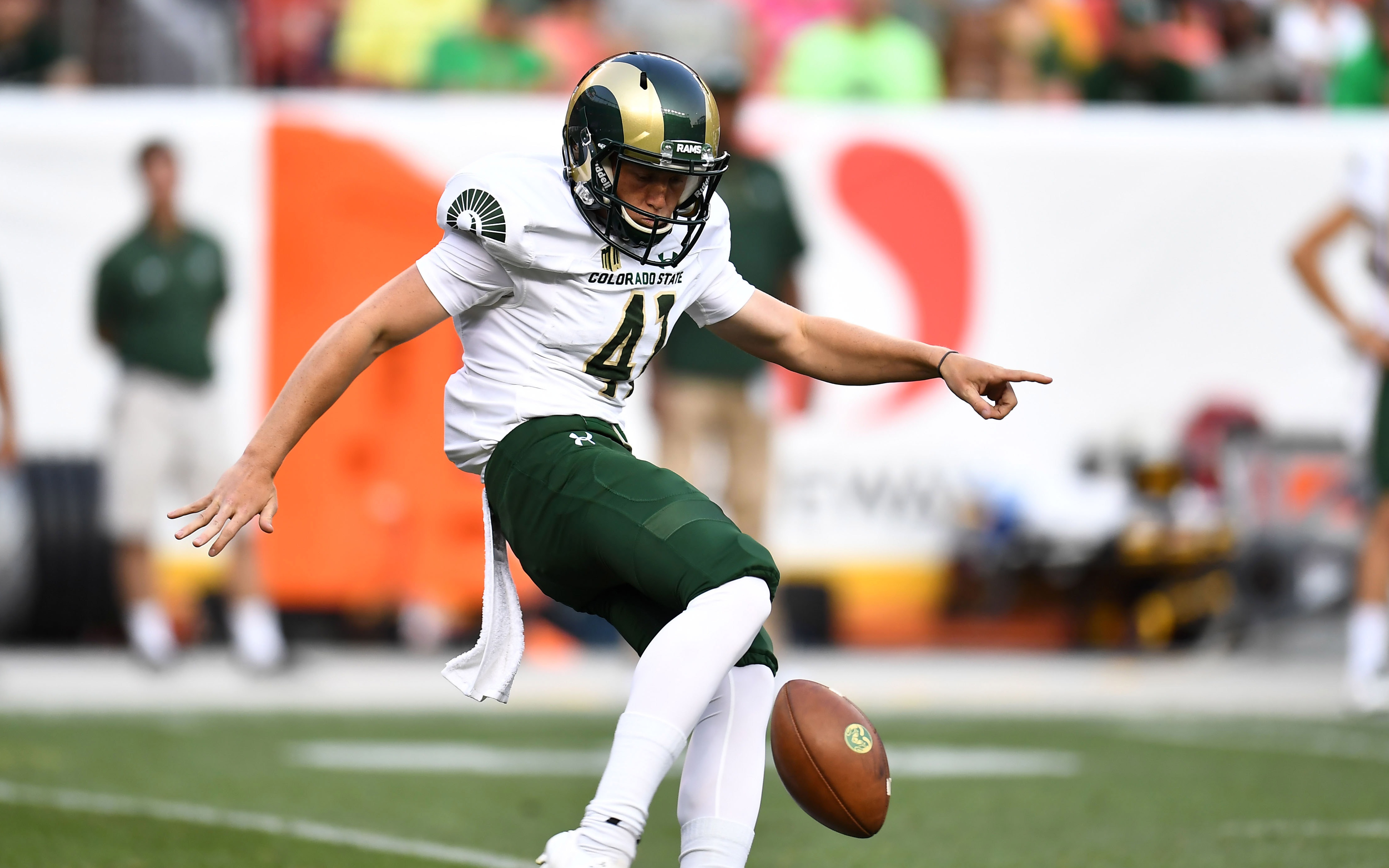 Accolades following successful individual seasons continue to pile up for Colorado State sophomore punter Ryan Stonehouse and redshirt junior receiver Preston Williams.
After being named to the Sporting News All-America second-team on Dec. 11, and All-MW, the two Rams received National Football Foundation Colorado Chapter first-team honors today.
Beyond becoming a first team All-Colorado player, the NFFCC recognized Stonehouse as the best special teams player in Colorado.
The sophomore punter set a program-record with a gross punt average of 48.3 yards. The mark led the Mountain West and also ranked second in the FBS last season.
Along with Stonehouse and Williams on the All-Colorado first team is graduated linebacker Josh Watson. The former team captain concluded his lengthy CSU tenure successfully as a redshirt senior in 2018.
Watson led the Rams and set a career-high by making 131 total tackles last season. The linebacker notched a single-game high in tackles with 17 against both Wyoming and Air Force. Overall, Watson's 367 career tackles rank sixth in program history.
Sophomore tight end Cameron Butler and graduated linebacker Tre Thomas wrap up NFFCC distinctions for the Rams. Both players were listed as members of the All-Colorado second-team today.
Butler's involvement in head coach Mike Bobo's offense increased during his second season in Fort Collins. The tight end totaled 29 receptions in 2018 after accumulating 12 a season prior. Butler finished fourth on the team in receiving yards (312) as well.
Thomas was next in line in total tackles after Watson, with 101 combined. Though it was his final season wearing green and gold, the 2018 season was a breakout one for Thomas. Before 2018, the most tackles the linebacker recorded in a season was 41.