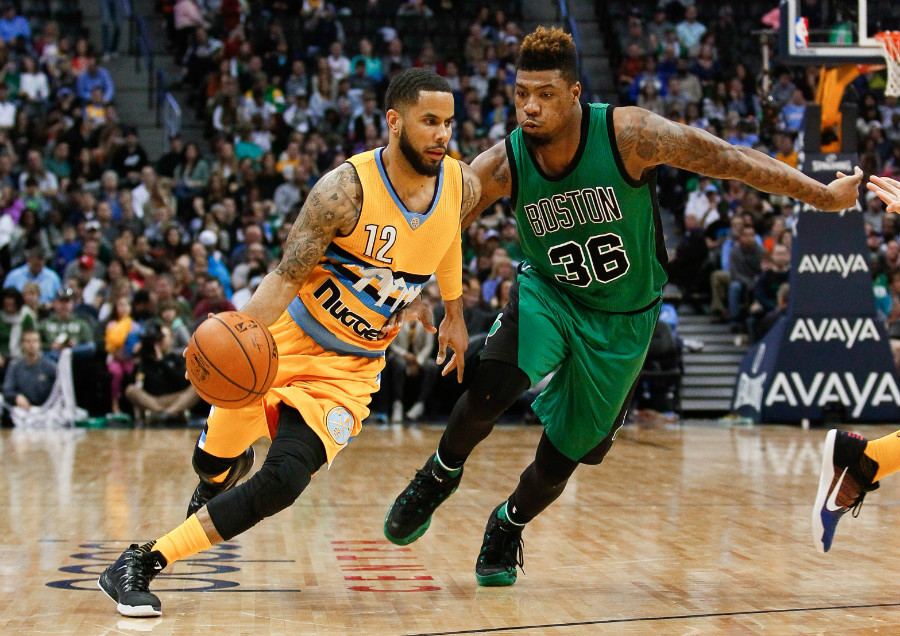 One of Denver's key pieces down the stretch of last year's Nuggets season, D.J. Augustin, has decided to take his talents to Orlando, where he'll join the up-and-coming Magic organization.
Free agent guard DJ Augustin has reached agreement on a deal with Orlando, league source tells @TheVertical.

— Adrian Wojnarowski (@WojVerticalNBA) July 1, 2016
Augustin's departure isn't much of a surprise. While he played some great basketball for the Nuggets, there wasn't much of a long-term role for him with the organization, and with Jameer Nelson still signed on for two more years, the role of veteran guard was already filled.
You have to wonder, though, if the Nuggets would have been better served moving Nelson this offseason and signing Augustin. It would have been a more-expensive option, but it's hard to deny that Augustin was a more-productive player last season — plus, he's five years younger.
Nelson (39 games): 26.6 minutes; 7.7 points; 4.9 assists; 2.9 rebounds; 30% three-point shooting
Augustin (28 games): 23.5 minutes; 11.6 points; 4.7 assists; 1.9 rebounds; 41% three-point shooting
Either way, with Emmanuel Mudiay and Jamal Murray in the picture, we're likely talking about the Nuggets' third option at point guard.