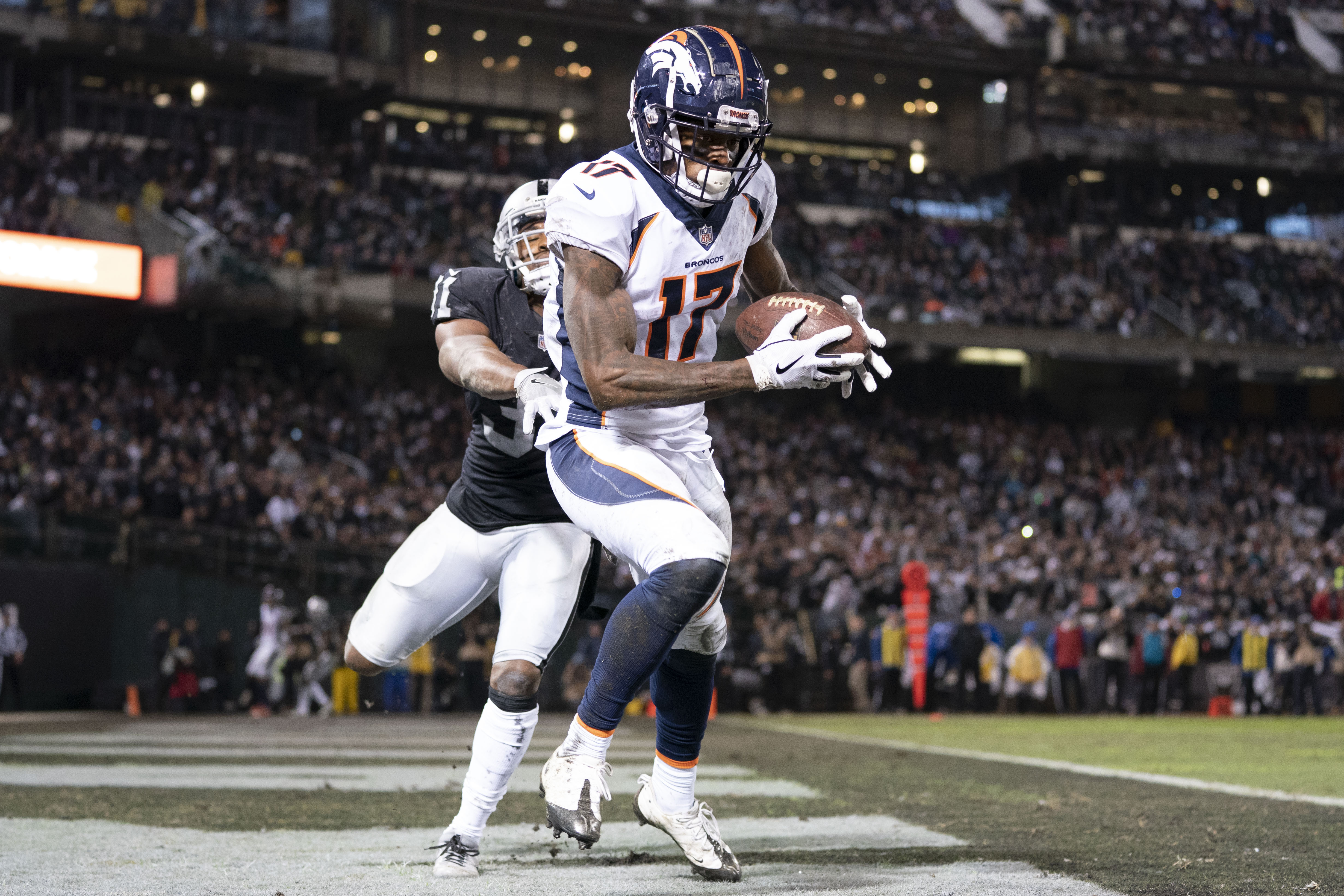 DaeSean Hamilton didn't mince words when asked to evaluate his performance last season. The second-year wide receiver told reporters on Tuesday that he fell short of his personal expectations.
"The standards and expectations that I set for myself last year, at least in my standards, I didn't meet them," Hamilton said.
Hamilton explained how he didn't really become a factor in the offense until the second half of the season. The fourth-round pick played in 14 games in his rookie campaign and made five starts. In total, the 6-foot-1 wide receiver out of Penn State recorded 30 receptions on 45 targets, finishing the season with 243 yards and two touchdowns.
"That's just obviously why I'm so excited for this season to get started – so I can basically just pick up where I left off last year and have a full season under my belt."
According to Hamilton, whether he's at the facility or his home, the only thing on his mind is football and having a successful year. "It's really just my motivation and I guess my mindset that I've always had – that I'm going to do whatever it takes," Hamilton said.
Beyond personal improvement, though, OTAs are allowing the young wide receiver to build chemistry with Joe Flacco. The veteran quarterback has impressed his new teammates through the first couple of weeks of team activities, especially the wide receivers.
"He can move in the pocket and he has so much confidence in his arm," Courtland Sutton told reporters. "That's one thing that I really enjoy, having him be really comfortable with his throws. He knows where he can get the ball to. He's willing to make those throws and take those chances."
Hamilton echoed Sutton's statements, raving about Flacco's arm strength and ability to lead the team in OTAs.
"I love catching his passes," Hamilton said. "He has a great arm. He has great touch as well. Throughout mini camp and all his OTAs, he's had great command of the offense and (he's) delivering a good ball – making sure it's in the right position and the offense is rolling."
The new QB isn't the only person that's impressed Hamilton either – the young wide receiver has also enjoyed offensive coordinator Rich Scangarello and what's he brought to the team. As Hamilton explained, the offense has potential to be a "well-oiled machine".
"We have so many guys that can get the ball in their hands on this offense," Hamilton said. "I'm excited about coach Scrang's offense, his philosophy and what he's installing right now."