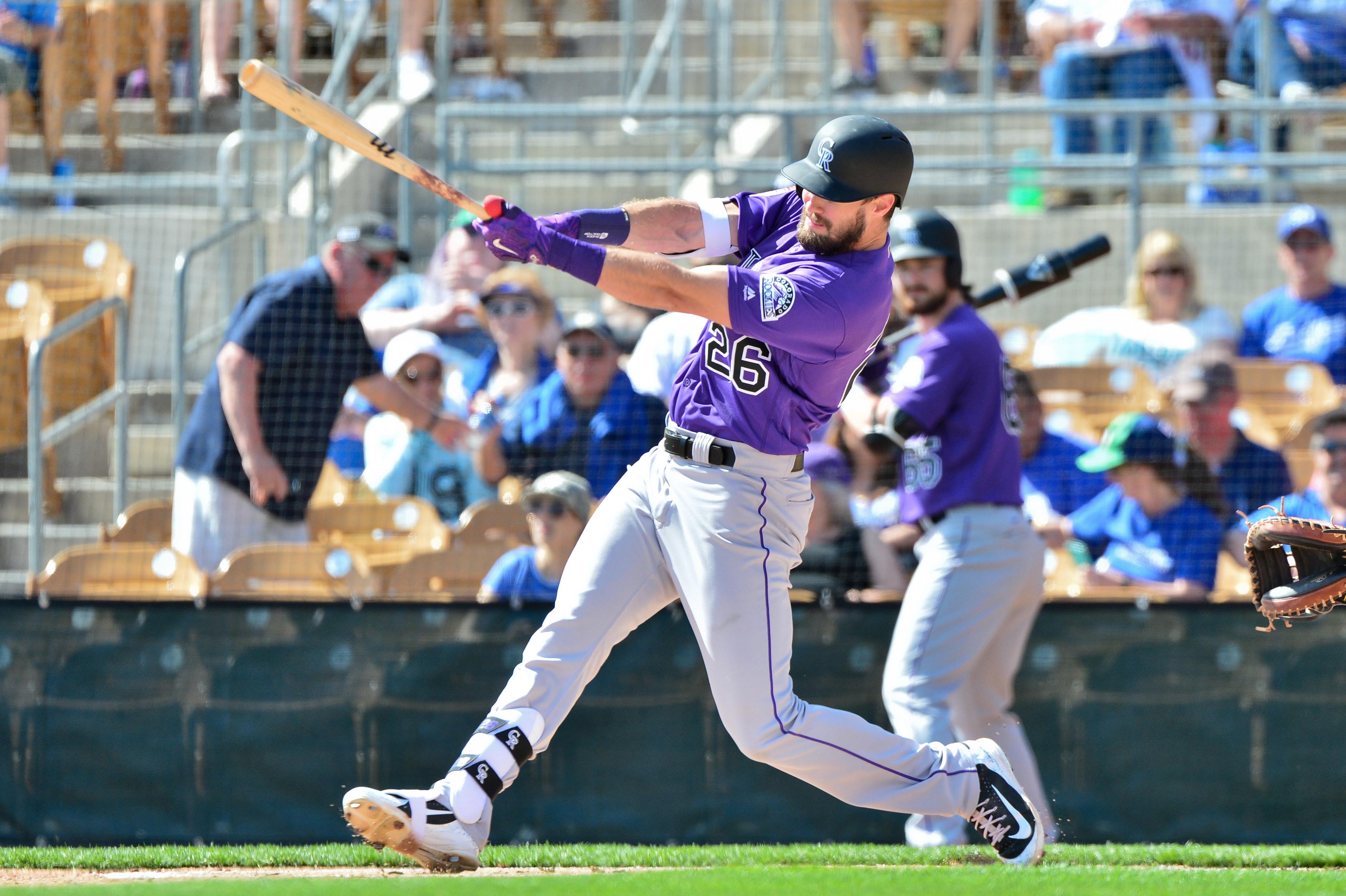 by Luke Zahlmann (@lukezahlmann)
Over the last two years, David Dahl has been forced to sit out an entire season in 2017, as well as a large portion of 2018 due to injuries. In 2019, the Colorado Rockies' outfielder is looking to reverse the course of his previous pair of campaigns.p
Murphy sat down with Les Shapiro and Eric Goodman of Afternoon Drive on Mile High Sports AM 1340 | FM 104.7 during Spring Training to talk about overcoming his injuries and looking forward to starting fresh in the upcoming season.
"It always sucks (for anybody) getting hurt," Dahl said. "I just had some unfortunate things happen. This year, (I'm trying) to do kind of the same stuff, work out, try to get stronger, eat healthy (and) do what I can to get my body ready."
As well as six workouts a week, Dahl dedicated his offseason to gain weight, in hopes of suppressing the effects of his in-season weight loss. For the beginning of the offseason, his intake was heavily monitored.
"At the beginning of the offseason, I do (the) Keto (diet) for the first two to three months," Dahl said. "It gets me feeling really good, (helps me) lose a lot of fat that I gain in the season… It definitely helps with inflammation and feeling good."
In only 271 plate appearances last year, Dahl added a dose of power to the Rockies lineup, belting 16 home runs in his limited work. The left-hander is set to occupy the middle of the order for Bud Black this year after his success.
Surrounded by Nolan Arenado, Trevor Story and Daniel Murphy, his production driving in runs is sure to top his previous career-high mark of 48 RBIs if he can maintain his health.
With health at the forefront of his mind, Dahl's other goals for the year are personal.
"Obviously I have goals for myself, but I don't like talking about them like other people," Dahl said. "I think I could have a good year, obviously 30 (home runs and) 30 (steals) sounds great, it's just a matter of playing every day and having good at-bats."
In limited appearances in Spring Training, Dahl was able to carry over his late-season momentum for last year's playoff push, getting on base at a .377 clip with a pair of stolen bases thus far in the exhibition slate.
Click here to listen to the full interview with Dahl, including his take on the Rockies' Spring Training basketball tournament and the fashion that comes with it, or listen to the podcast below.
Catch Afternoon Drive with Goodman and Shapiro every weekday from 4p-6p on Mile High Sports AM 1340 | FM 104.7 or stream live any time for the best local coverage of Colorado sports from Denver's biggest sports talk lineup. Download the all-new free Mile High Sports Radio mobile app for Apple or Android.