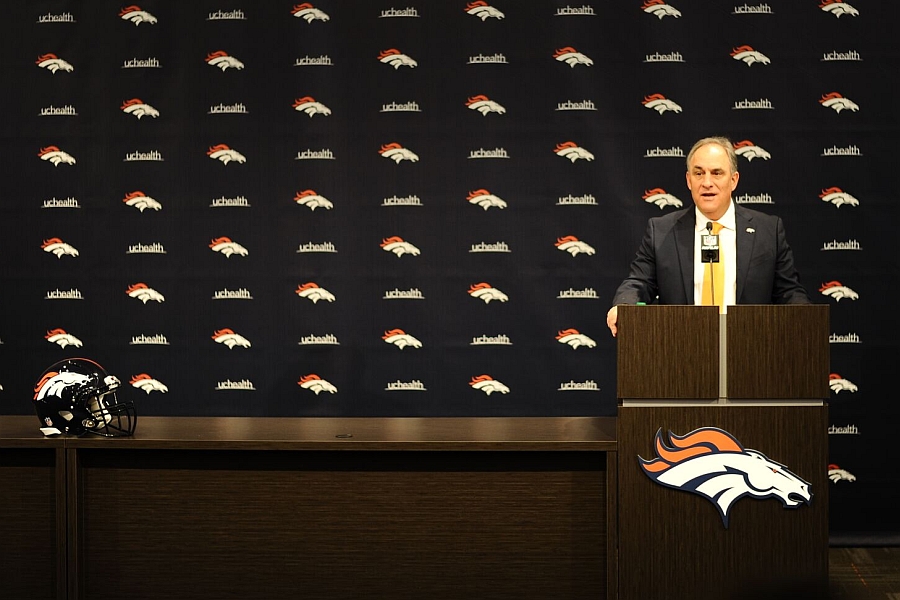 The Denver Broncos are on a road to rebuilding under new head coach Vic Fangio and one of the motto's that will be heavily pumped into the culture will be taking care of the fundamentals and not suffering 'Death-by-inches.'
From little things like showing up to meetings on time to taking care of the fundamentals on the field. The Broncos hope to avoid mistakes, like committed late in the AFC Championship game. They don't want to suffer 'death-by-inches' like the Chiefs did Sunday.
Dee Ford told ESPN postgame, "Sloppy football on my end at the end of the day," Ford said of his offsides call, which replayed a crucial third-down that initially, ended up being an interception. "Whether it was 6 inches or however many inches, I was offside."
The penalty was a crucial one and is brought up by Broncos Blitz podcast host Ronnie Kohrt. Kohrt talks about the penalty nullifying the interception by Chiefs cornerback Cahvarius Ward with :54 seconds left. The interception would've been the final nail in the coffin and how it relates to Denver.
Kohrt also discusses the Championship games and how far Denver really is from there. You can catch Kohrt on Mile High Sports Radio AM1340, FM104.7 on his radio show 11am to Noon and a sample of it is featured in the latest edition of the Broncos Blitz podcast.
Click here to listen to the full Broncos Blitz podcast with Ronnie Kohrt.
You can follow Ronnie Kohrt on Twitter for more news regarding the Broncos by clicking here and catch up on latest conversations about the Broncos, or listen to the podcast below.
Click here to listen to past episodes of the Broncos Blitz podcast and access the Broncos Blitz archived vault.