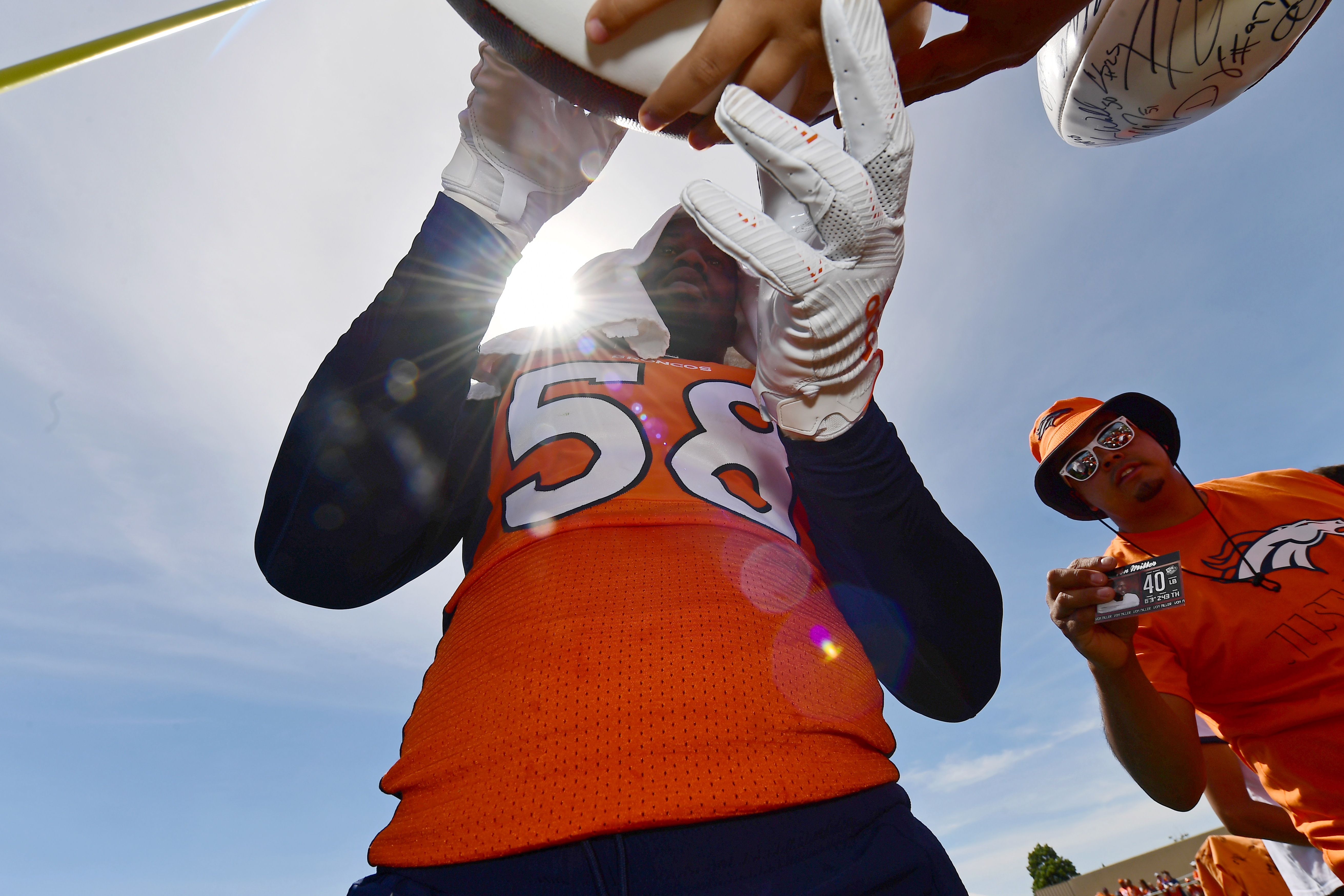 The Denver Broncos returned to UC Health Training Center for two notable firsts of training camp in 2019, their first afternoon practice in the Colorado heat and first practice after having a day off since starting camp.
Right away, the Broncos hit the field on offense trying to establish a rhythm after having a poor showing Monday, but failed to establish it. The offense didn't push the ball downfield much and Joe Flacco was intercepted by Justin Simmons, his third of training camp.
The offense did find some chemistry brewing between Noah Fant and his quarterbacks, including a long completion down the left sideline during 11-on-11. Quarterbacks seemed to settle for shorter, high-efficient dump-off passes looking to establish flow and rhythm.
"I thought it was pretty good," Fangio said of the team getting back into gear after the day off. "There were parts in practice that got a little sluggish—I thought on both sides of the ball—but after that little period there—leading up to that period and after that—I think we dealt with it well."
Fangio commented on the offense and what he's seeking out of them at this point in training camp.
"Just efficiency. Guys blocking guys they're supposed to be with the right technique, guys running routes the way they're supposed to be, catching it when they should catch it, running backs with the proper reads and stuff."
"It's just efficiency, and we haven't had that consistently yet, but that's what we're striving for."
The Broncos also saw the heat — quite literally — turned up as two different scuffles broke out with helmets thrown. Fangio said he isn't a fan and there's no need for it.
"We talked about it. I don't like it. There's no need for it. We need to refrain from that and we've talked about it."
What we learned: