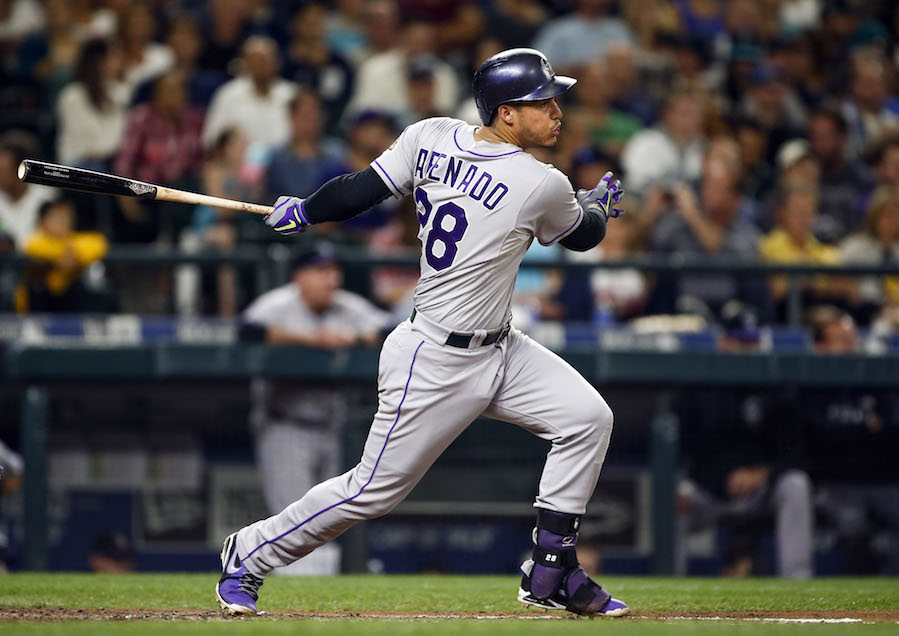 After another losing home stand, the Colorado Rockies begin perhaps their most important road trip of the season tonight in Los Angeles against the Dodgers. Colorado will play three in Los Angeles followed by three more in San Francisco against the Giants.
The Rockies currently sit at 37-41, which is 11 games back in the NL West and four games back in the NL Wild Card. Colorado has been battling a series of injuries as of late and look to be hanging on to contention by a thread.
Colorado will get most of their players back sooner rather than later when Jake McGee, Adam Ottavino, Tyler Chatwood, DJ LeMahieu, Gerardo Parra and Trevor Story all get healthy. In the meantime, a banged up Rockies team faces the two teams they are looking up at in the division over the holiday weekend.
[adrotate banner="112″]
If the Rockies have any further hopes of competing, they need to have a successful visit to California. They are getting a much needed break tonight with Clayton Kershaw missing his start because of a trip to the DL and need to take advantage.
Colorado, though, will face San Francisco's best: Jake Peavy, Madison Bumgarner and Johnny Cueto are all scheduled to start in the series. The Rockies have at least had some previous success against these pitchers.
For the Rockies to be successful on this trip, starting pitching has to come through and Walt Weiss needs to have a quick hook if anyone begins to get into trouble. Notably, if Eddie Butler is on the mound, Weiss cannot blow another game by deciding to leave Butler in when he struggles. Colorado has lost the last eight times in games which Butler has pitched.
If Colorado can squeeze out an over-.500 road trip, who knows what could happen as we get into the second half of the season. The schedule will seriously begin to soften up after this tough road trip.

Colorado will come home to play the Philadelphia Phillies for four games, go to the Atlanta Braves for three games and then open up a seven game home stand where they play the Tampa Bay Rays and the Braves. All of these teams are at least 10 game under .500.
That is a type of stretch that can seriously get Colorado back into things if they can come out of this road trip somewhere around the .500 mark.
Have a happy and safe 4th of July Weekend. It is nice to have Rockies games going on at this time of year that actually do matter.
To listen to more talk on Denver's newest additions, listen to the podcast below …
Catch the Weekend Drive with Sean Walsh Saturday and Sunday from 2p-4p on Mile High Sports AM 1340 | FM 104.7 or stream live any time for the best local coverage of Colorado sports from Denver's biggest sports talk lineup.