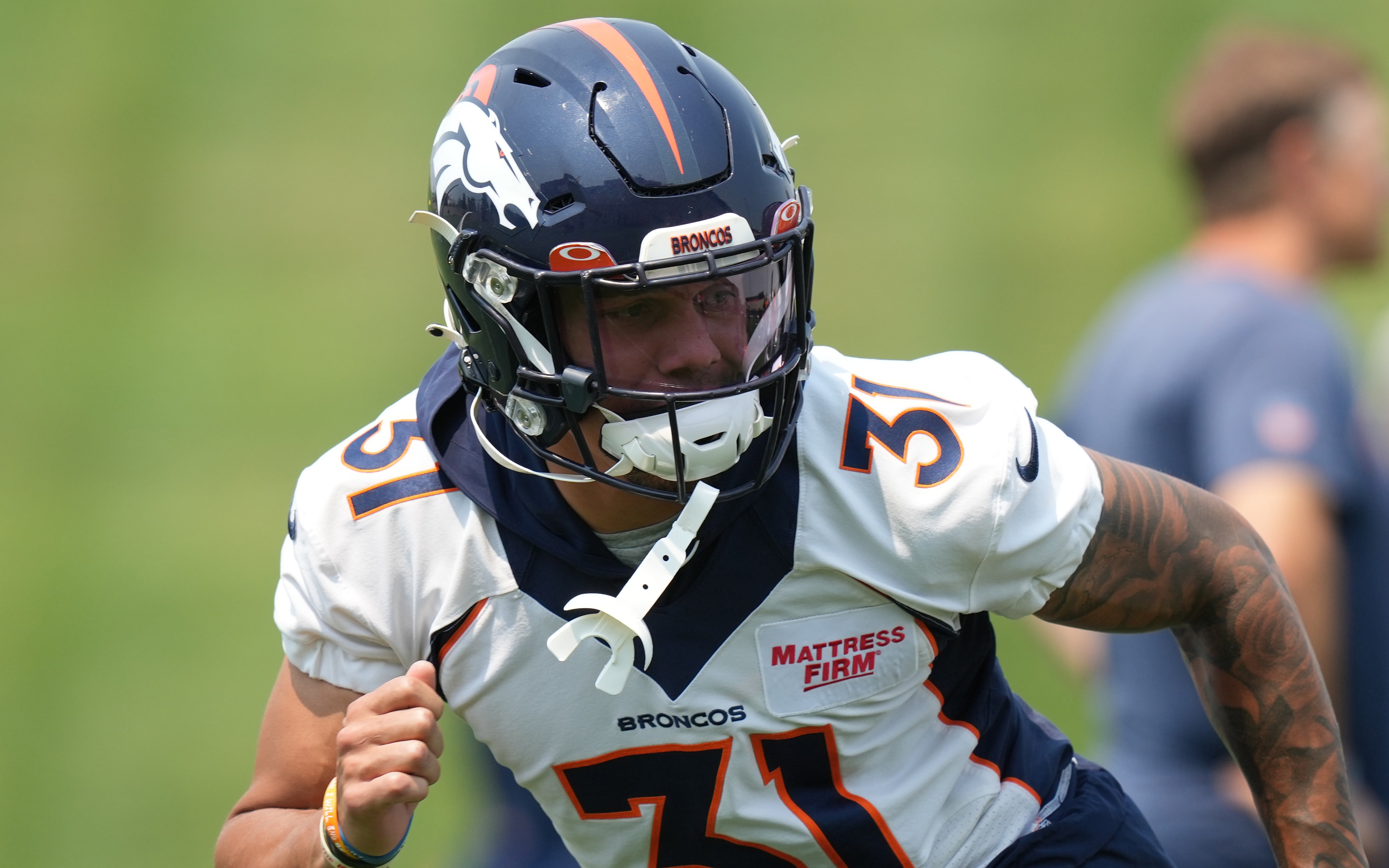 As the Denver Broncos look to restore their winning tradition in 2022, they'll lean heavily on the leadership of Justin Simmons to help guide them there.
Not only does his voice carry weight in the safety room, but it also carries weight across the entire locker room.
The Broncos safety enters his seventh season in the league, and while the stakes are high, Simmons understands how important his role is in helping get Denver back to prominence.
Denver's defensive captain spoke to the media during mandatory minicamp this week about the responsibility that he and fellow veteran safety Kareem Jackson take on.
"I embrace it. I welcome it, and I challenge myself," Simmons said. "That's what Kareem [Jackson] and I get paid to do. We have to make sure that we find ways to win the down—whatever it looks like."
A critical part of Simmons' responsibilities involve pre-snap communication and audibling the defensive play to check if an opponent's offensive formation changes.
With NFL offenses evolving towards throwing the football more, his on-field responsibility could change within a moment's notice and it's his job to communicate how it changes the rest of the defense.
"There will be times when it'll be put on Pat [Surtain II] to win a one-on-one on the outside," Simmons said. "There will be times when it'll be put on Kareem and me to make the right checks. When it comes down to it, no excuses. We're the ones being handed the tools and the weapons to be successful, and it's our job."
While the team installs their new defensive philosophy under Ejiro Evero in his first year as defensive coordinator, not much will change with how Simmons plays his position at safety.
He'll be responsible for playing one of the two-high roles, rolling back in coverage and he'll also drop into the box to help against the run.
In that particular role, Simmons has been the Broncos defensive leader in takeaways for two consecutive years, snagging 10 interceptions and having 21 passes defensed through the air.
While his production was crucial for the success of the Broncos defense last season, he believes he has more to prove on a weekly basis. Despite only being part of one winning season with the Broncos, Simmons is fully bought in on restoring that element back in Denver.
"For me personally–I can't speak for everybody else, but for me personally, what I have done prior doesn't matter," Simmons said on Tuesday following practice at the UCHealth Training Center. "Every single week, I have to prove and earn my coaches' trust that I can make the right calls and make the right decisions and I can put us in position to win."
With a brand new coaching staff, new quarterback, and mile-high expectations, Simmons' presence as a leader will be crucial for the Broncos both on and off the field.