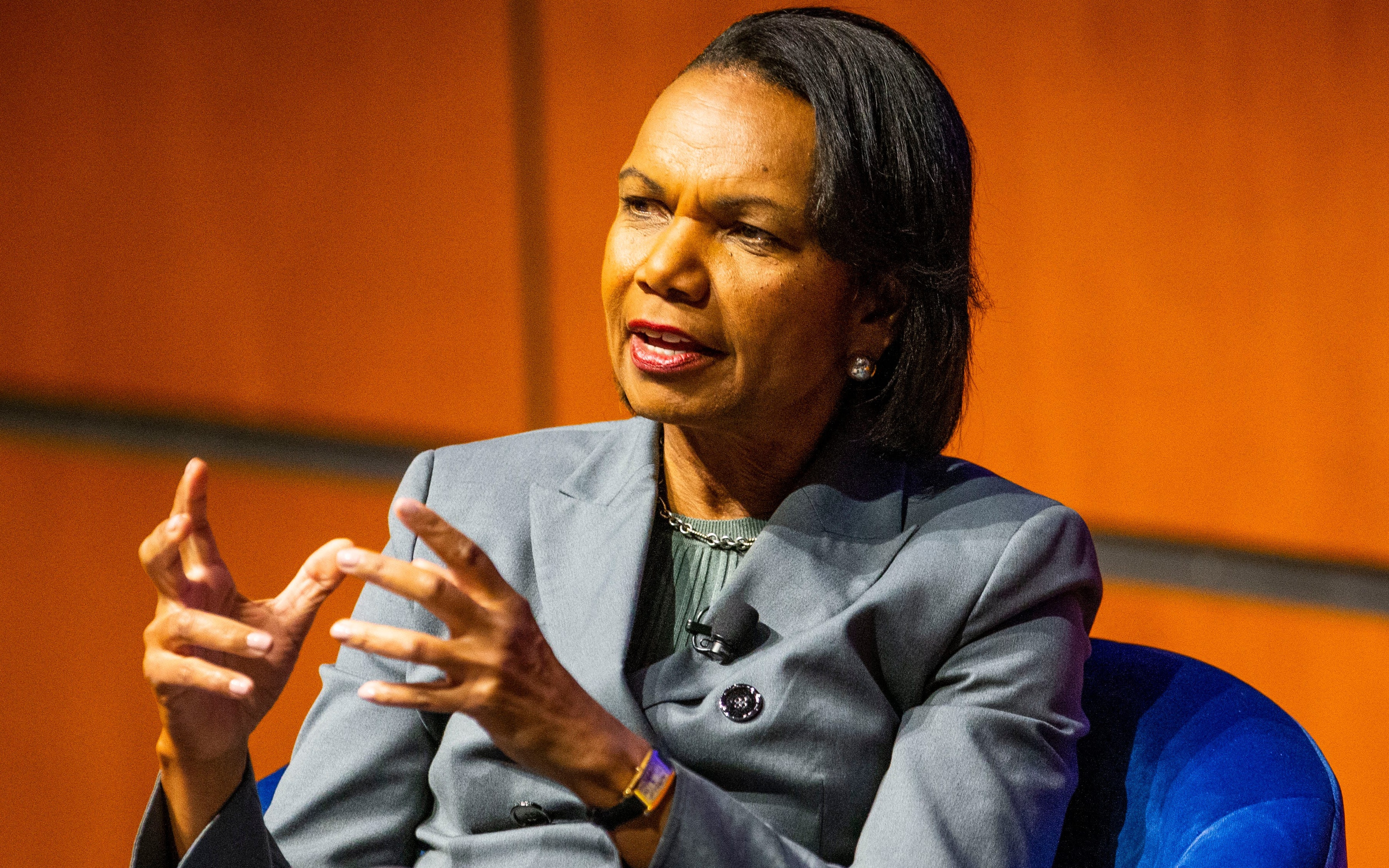 A new face will be joining the Denver Broncos ownership group ahead of the 2022 NFL season. Former United States Secretary of State Condoleezza Rice will be joining the Walton-Penner group as they take over control of the Broncos.
On Monday morning, the Walton-Penner Family Ownership Group released a statement welcoming Rice to the Broncos organization.
The Walton-Penner Family Ownership Group is pleased to welcome former Secretary of State @CondoleezzaRice to its ownership group.

Statement » pic.twitter.com/yqVHrPhC2M

— Denver Broncos (@Broncos) July 11, 2022
And here's the statement from Rice:
I'm pleased to share that I'll be joining the @Broncos organization: pic.twitter.com/dJpmJzjxjw

— Condoleezza Rice (@CondoleezzaRice) July 11, 2022
More recently, Rice served on the College Football Playoff Committee, helping identify the top four teams to compete in the CFB Playoffs.
When she was 12 years old, Rice and her family moved to Denver where she would go on to finish college and grad school locally at the University of Denver.
She joins the Broncos ownership group with a highly impressive career resume in politics, but her extensive knowledge of football is something that needs to be highlighted.
Rice grew up as the daughter of John Wesley Rice Jr., a high school football coach in Alabama who helped instill her passion for the game.
Growing up a Cleveland Browns and Alabama Crimson Tide fan, Rice's passion and knowledge for the game grew.
Earlier this year, Rice appeared on ESPN's Monday Night Football Manning Cast with Peyton and Eli Manning.
"I've loved football since I was a little girl." Rice said on the Manning Cast. "My dad was a football coach, when I was born I was supposed to be his All-American linebacker, he got a girl. So he taught me about the sport. My fondest memories are of anything watching football with my dad."
As the sport of football continues to grow, Rice's role with the Broncos ownership group could help with globalizing the expansion of the sport in partnership with the NFL.
"I'm really glad to see women in front offices, that makes a big difference," Rice said during her interview during the Manning Cast. "Women on the field as officials is a wonderful breakthrough and increasingly on coaching staffs. I think the next breakthrough is to see if women can find their way in as position coaches. If you're a position coach you have a shot then at being a coordinator."
The Broncos official transition of ownership is still in the process of final approval, but all signs point to the sale of the team going through without any hiccups.
Could we see Peyton Manning join the Broncos ownership group next alongside Condoleezza Rice?