Nobody likes a crowded injury report, but if there's one week you'd hope to be a little more barren than the others, it'd be Week 1, before a regular season game has taken place.
The Broncos, though, were not able to escape the preseason-injury bug entirely.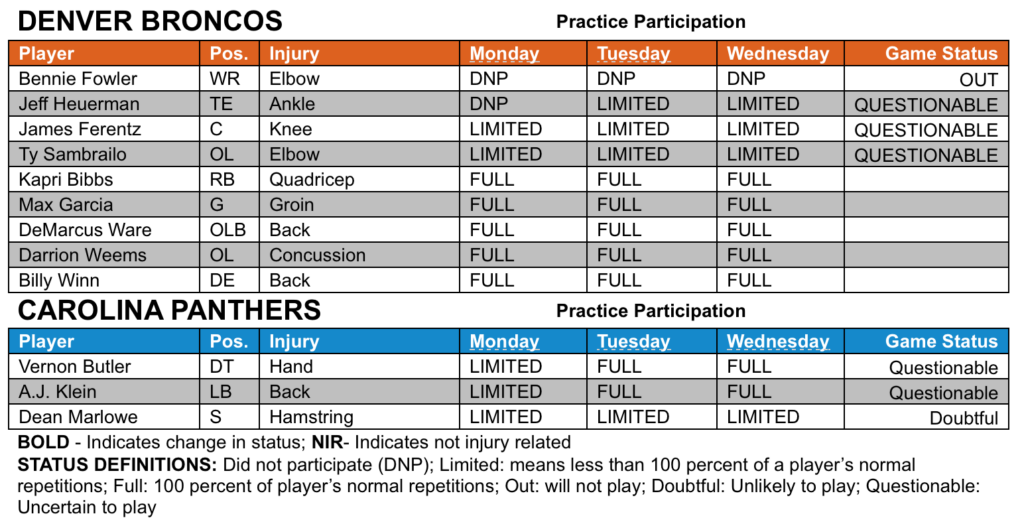 It could be worse. The most-impactful injury — Vance Walker's torn ACL — isn't listed on the injury report, because he's already been placed on injured reserve; otherwise, Bennie Fowler shouldn't be needed much in Week 1, and only Ty Sambrailo had a chance at starting.
As long as that list doesn't get any longer after Thursday night, the Denver Broncos should be in good shape.